The weather in the spotlight: Neither rain nor drought brought any points for the Czech F3 team
---
19 July 2020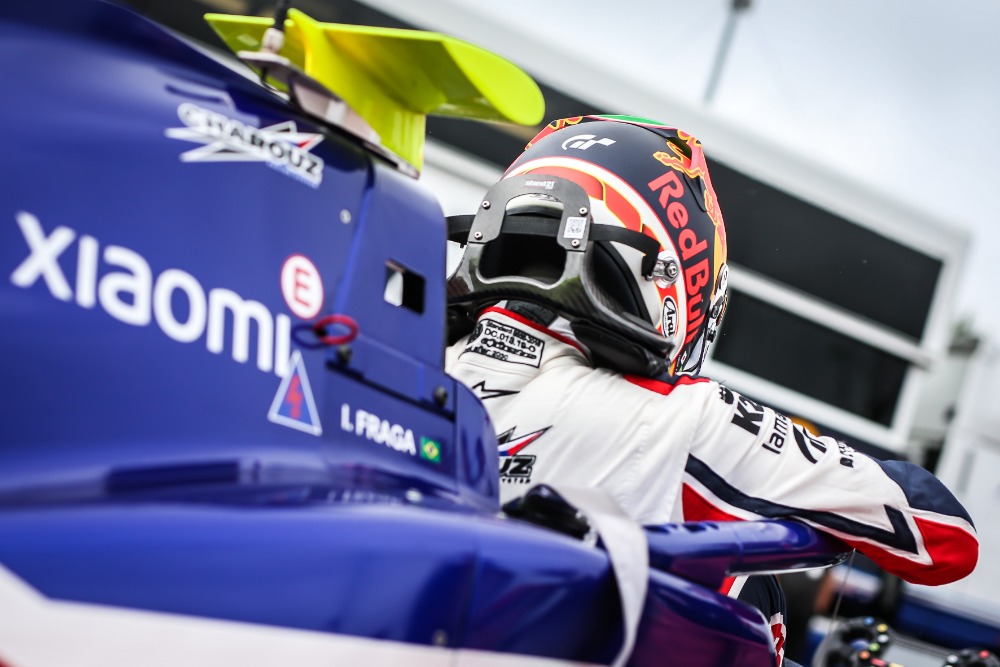 "I was unlucky on Sunday, Viscaal hit me, I didn't have a possibility to avoid the incident in any way."
---
Igor Fraga
It was the Grand Prix of "two faces". In the case of the FIA F3 championship, the drivers could experience a dry track on Saturday at the Hungaroring, which was a pleasant change after all the rain in Austria. On Sunday, however, everything returned to normal: a wet track and raindrops turned the Hungarian Grand Prix into a lottery. This also concerned the drivers of the Czech Charouz Racing System, who unfortunately did not draw the winning ticket.
The Charouz Racing drivers had a lot of pressure to improve at the qualifications, but it did not go as expected. At first it seemed as though they would not drive at all due to the rain, but the race took place after all. David Schumacher and Igor Fraga finished in the second half of the second ten, while the Czech talent, Roman Staněk, started Saturday's race from the 28th position. Anyone who has already seen a race knows that such starting positions do not exactly guarantee points.
On Saturday, however, the race kept everyone on their tiptoes. The main news of the day: no rain! More surprising events were coming up, nonetheless. Fraga and Staněk got involved in one of the many collisions by inadvertently crashing into each other in the first turn. Fortunately, all Charouz Racing System drivers improved slightly before the safety car arrived. Then in the fifth round, something not so ordinary happened. The engine of the Lawson single-seater exploded and a long oil puddle formed on the track. Some drivers had difficulties to deal with such a slippery track and the management called the drivers back to the pits under the red flag.
After restarting, Igor Fraga was the best from Charouz Racing System and finished in the 10th position. After a mistake, David Schumacher finished nineteenth, while Roman Staněk finished twenty-third. Sunday's sprint did not look very promising for the Czech colors. However, some luck returned for the Czech team's pilots when the rain decided to return to Hungaroring again.
Igor Fraga took advantage of that after the start of the sprint and even fought up to the tenth spot for a while. Schumacher was right behind him and Staněk moved up into the top twenty. But the Brazilian driver may somehow be cursed; after an unintentional incident (Viscaal was penalized for it), he spun and the race was over for him. After technical problems in Austria, this is another bitter pill that he has to swallow.
The best of the Charouz Racing System was David Schumacher who finished 13th. Unfortunately, Roman Staňek's performance was not good enough to get anything better than the 21st position. The Czech team still remains without a point even after the third weekend of the season. Drivers will have another chance to change their unflattering score on July 31 – August 2 in Silverstone.
Antonín Charouz, the owner of the team, said: "We have three rookies in the team. They simply do not have enough experience to handle the decisive moments of the race. They do not lack speed, which they keep showing they have. But they do lack better problem solving in fundamental situations. We all have to sit down and think of Silverstone and how to make things better. Of course, mistakes happen, but it is important to learn from them. And that doesn't always happen."
Team manager, Jamie Dye said: "Unfortunately we don't have any points from the six first races. The closest was Igor Fraga, who has already shown that he could be fast. David Schumacher drives slightly behind the points – if he improved during Friday's qualifications, he could have reached them. Roman Staněk is a newcomer, he made a big jump coming to F3. He has to go step by step. When we tell him something, he learns and listens, which is positive. We definitely need to improve in Silverstone as a team."
David Schumacher explained: "If I can be better in the qualifications, the points are not impossible. There is a bigger break now, we will analyze everything with the team and I believe that we will be well prepared. And maybe the weather will finally be on our side."
Igor Fraga claimed: "I was unlucky on Sunday, Viscaal hit me, I didn't have a possibility to avoid the incident in any way. I am sorry that I then had to abandon, because I believe that I would have finished with points. Again, we did not start with good qualifications, it is then very difficult to overtake in the race. Maybe things will change in Silverstone, the team has achieved good results in the past and has experience with this track. I will prepare as best I can."
Roman Staněk said: "Formula 3 teaches me something new with every round. The results are not there yet, but we will try to reach the points next time. The key to the weekend are always the qualifications, which didn't work out this time. I made a mistake and missed another fast lap. I want to regain some strenght for Silverstone, let everything sink in, and go for it!"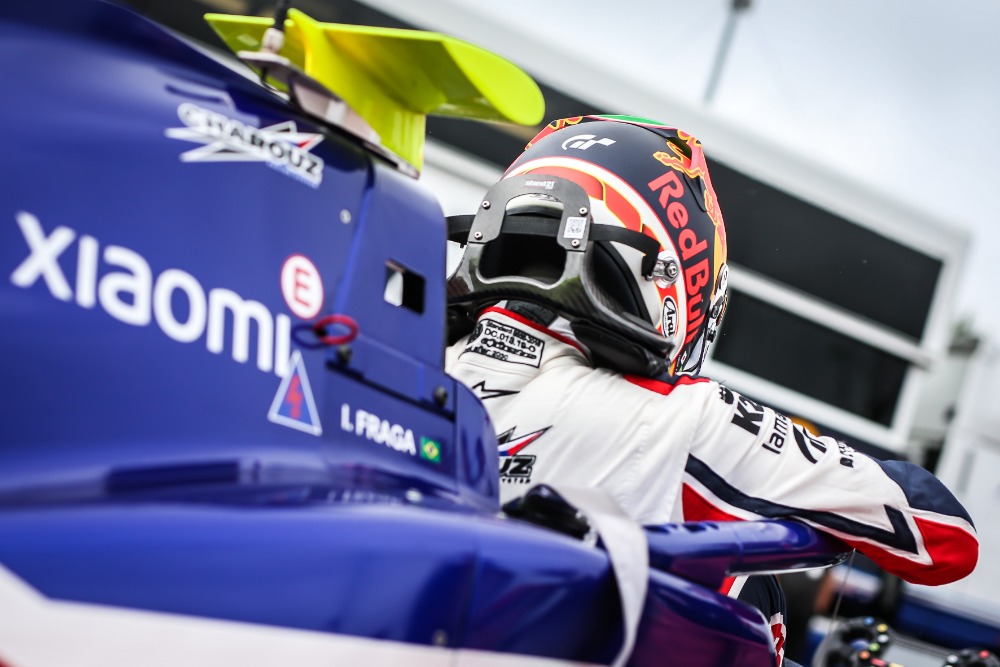 "I was unlucky on Sunday, Viscaal hit me, I didn't have a possibility to avoid the incident in any way."
---
Igor Fraga