We are proud to have some fantastic partners supporting our 2022 FIA Formula 3 Championship programme.
Thank you to:

Xiaomi
This highly-regarded technology firm was founded in 2010 by serial entrepreneur Lei Jun. It creates remarkable hardware, software, and internet services for, and with the help of, its Mi fans. It incorporate their important feedback into the development of its product range, which currently includes the Mi Note Pro, Mi Note, Mi 4, Redmi 2, Mi TV, Mi Band and other accessories. Xiaomi is currently expanding its footprint across the world to become a global brand.

Sencor
The consumer electronics company designs and manufactures TV, audio, video, mobiles, and tablet products, as well as products to meet household, kitchen, health and beauty and office requirements. Founded in Japan during the late 1960s, SENCOR is a brand that links the Japanese tradition of state-of-the-art technology to the modern trends of a comfortable lifestyle.

Aquasys
This Czech-based construction company specialises in the implementation of water, ecological, transport and utility networks. Using the latest machinery, all projects are completed by a team of experts that have vast experience in engineering geology, geotechnics, hydraulics and building structures.

Fieldmann
A supplier of quality tools for the home and garden in the Czech Republic. The Fieldmann range features products that have been designed and engineered to meet the needs of today's consumers. Products are easy to use, safe and save time.


Yenkee
With a tagline of 'New Awaits You', this brand supplies high-quality accessories that are the perfect accompaniment to today's electronic gadgets, including cameras, tablets, mobiles, notebooks and gaming devices.

Lamart
A provider of robust and affordable cookware products and utensils that bear the name of celebrated French chef, Piere Lamart. The range bring quality and refinement into the kitchen, thanks to modern design and the use of premium materials.
DT Expert
An experienced company that has been delivering complete interior design projects for more than two decades. It provides an exemplary range of services from space planning, projecting and product specifying to overall project delivery.

Natuzzi
Founded in 1959, Natuzzi S.p.A. is Italy's largest furniture house and one of the most important global players in the furniture industry with an extensive manufacturing footprint and a worldwide retail network. Natuzzi is the best-known European-based in the global upholstered furnishings sector and has been listed on the New York Stock Exchange for more than 25 years.


HEAD Drinks
A new and exciting entrant in the drinks market, HEAD's product portfolio includes energy drinks, sports drinks and water. The Charouz Racing System drivers use HEAD Energy Drinks which contain caffeine and taurine to stimulate the central nervous system, as well as essential minerals and B-group vitamins to prevent muscle fatigue, improve concentration and enhance mental and physical performance.


K2L
A Czech-based company that has been a supplier of fasteners and other components to the connecting material market since 1996. Product quality is at the heart of K2L's approach and the firm only deals with audited suppliers from the European Union.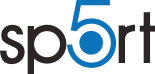 Sport5
A cable and satellite TV broadcaster that provides unique motorsport programming – in addition to other sports – in the Czech Republic and Slovakia. As a broadcaster that first went on air in 2008, Sport 5 provides coverage of top motorsport championships including Formula 1, Formula 2, Indy Car, WRC and DTM.

Jagdhof Spa
This family-run 5-star Spa Hotel nestles in Austria's Stubai Valley and is defined by its deep-rooted faith in honest hospitality. Guests enjoy the rustic, Tyrolean ambience at this traditional hotel, as well as an award-winning spa, kitchen and wine cellar.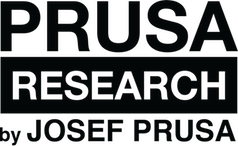 Prusa Research is a 3D printing company based in Prague, Czech Republic. It was founded by Josef Prusa, one of the core developers of the Open Source project RepRap, in 2012 as a one-man startup and grows to a 400+ team now. His open-sourced Prusa i3 design is according to 3DHubs the most used 3D printer in the world.

HRX is the world's fastest growing racewear manufacturer and specialised in bespoke and customised products. Every weekend HRX is represented in circuits, rally stages and kart tracks around the world by some of the industry's top teams and drivers. They are supplying us with the pits' stops suits, our drivers' suits and race equipment.

Liqui Moly
A globally-renowned manufacturer of premium-quality lubricants, motor oils, additives, vehicle care products, chemical repair tools, service products, glues and sealants. The distinctive brand, based in Germany, is a global trademark for top-quality products that fill customers with enthusiasm.


FÖRCH
A 50-year-old German company that is a leading supplier of workshop, installation and fastening products to trade and industrial customers. Its 100,000-strong product range includes consumables, tools, workshop chemicals, workshop requirements, diamond equipment, construction chemicals, fasteners, pipe insulation and roof ventilation.


Playboy
Founded in 1953, Playboy has been a tastemaker, arbiter of style and a vanguard for political, sexual and economic freedom ever since. Today, the brand brings the Playboy lifestyle to life through innovative products and experiences.


PS4
The world's best-selling gaming console that has been redefining home entertainment system standards since 1995. PS4 provides unbelievable experiences, and incredible adventures to gamers across the world.


Micron
A leading supplier of vital pit garage equipment to motor racing teams competing across the world. The Bologna-based company manufactured the Sauber Junior Team's stylish garage wall boards.


Motorsport Monday
This online publication was created to fill the need for a free, top-class, global weekly motorsport magazine that covers the top series around the world and publishes reports and photographs first thing on a Monday. By using world-class software, readers can enjoy a fully-fledged magazine on their desktops, laptops, tablets and smart-phones.


Juliette Armand
This global cosmetics brand has a portfolio of 210 products and 40 treatments across its Elements, Skin Boosters and Sun Film ranges. Based on extensive and detailed scientific research, the 'Personal Professional Cosmetics' brand creates innovative, non-invasive cosmetics that help clients to feel good in their own skin.