The great Delétraz at Silverstone: Another podium finish for Charouz Racing!
---
03 August 2020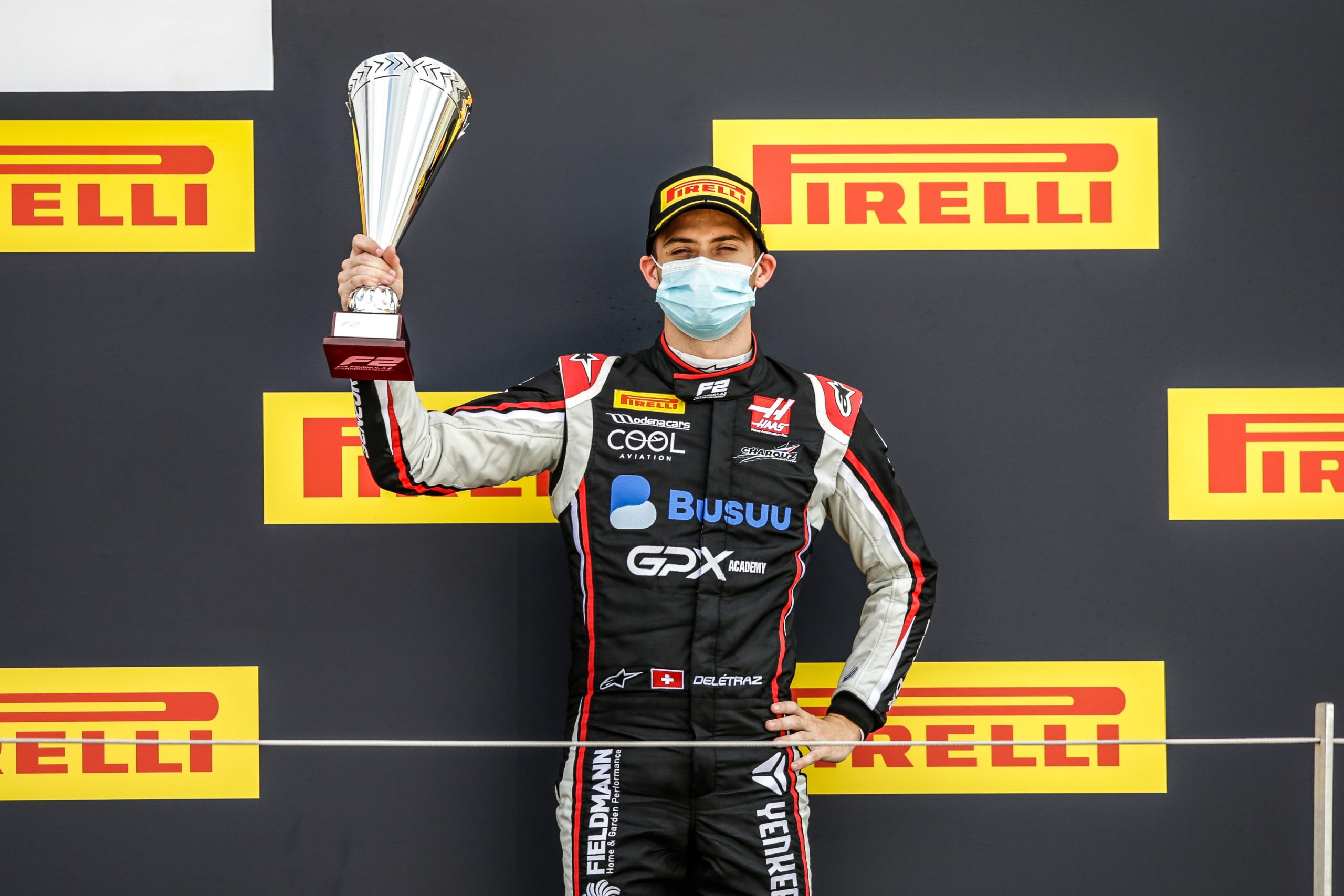 "Louis proved to be one of the fastest drivers."
---
Antonín Charouz
Sunday's Formula 2 sprint at Silverstone really honored its name.
After the safety car went on the track, the victory was decided in the
last three laps. The great news for Charouz Racing System and the
Czech fans is that Louis Delétraz finished third for the second time of
the season. And if we add his sixth place from Saturday's main race,
it's a nice supply of points for the team and the Swiss himself.
Both Charouz Racing System drivers started Sunday's sprint within reach
of scoring points. Delétraz started the race from third position, while
Piquet claimed the eleventh starting position. The Swiss aimed to
increase his points from the current 36, and the Brazilian intended to
score points for the first time in the season. Only half of this goal was
achieved.
Before the season, there were whispers about Delétraz possibly attacking
the championship title. This goal is probably not realistic anymore, but he
can definitely fight to be in the top 5. All the more so if he will keep
performing like in Silverstone. Saturday's race indicated that he can
compete easily with the best. He even drove in third place for a while,
until he finished in a very honorable sixth place. Sunday's sprint was very
intensive. After a crazy finish, which triggered the safety car, he finally
claimed a position on the podium. After the Austrian sprint, this was his
second bronze position of the season.
Additionally, it is vital to point out that those who underestimated the
second pilot of Charouz Racing System, Pedro Piquet, after the initial
races must reconsider their perspective today. The Brazilian has still not
reached his first points, but his speed indicates that it will not be much
longer until he does. On Saturday, he was less than a second short of the
elite ten. He also attacked the top 10 on Sunday, but after being penalized
for not following stop-go, he was finally classified as seventeenth.
The next event of this year's FIA Formula 3 season starts on the same
track in less than a week: 7.-9. August. It will be called the "70th
Anniversary Grand Prix".
Antonín Charouz, the owner of the team, said: "Louis proved to be
one of the fastest drivers. He may have aimed even higher, but of course
we are happy with the final third place. Silverstone suits him. I believe
that he will confirm this next weekend on this same track. Pedro has
speed – on Saturday he even drove faster than Louis. He lacks only
a little bit of racing luck."
Bob Vavřík, team manager, said: "We have points, which is important.
But there is still room for improvement, especially in the qualifications.
We are constantly working on them, so you can't say that I'm satisfied.
Pedro could have done better, but he was penalized for stop-go, which is
thirty seconds. In this case, it was the lesser evil for a punishment,
especially in the last round. We considered calling in Louis to change the
tires, but the engineers eventually opted for a strategy that worked better
for them. In addition, it was not clear when the safety car would leave."
Louis Delétraz explained: "Third place was the maximum I could
achieve on Sunday. Otherwise quite a few points in two races, so I'm
happy. But there is still a bit missing, which we will hopefully fix in the
next race and win. We need to improve in qualifications, which will mean
an improvement in Saturday's race – that is the most important task we
have in front of us. Now I'll rest, analyze the data, and train a little to be
as best prepared as possible."
Pedro Piquet said: "The points were really close. Unfortunately, I had
problems on both days, which meant that I stayed behind by a few
positions. I had a good pace in the first race, but losing a few places at the
beginning cost me a better result. On Sunday, we didn't understand each
other at the end of the race. We thought the safety car would start one
round earlier, then I tried to make up for the loss and I exceeded the time.
But it was a risk we had to take. I now have three days off. In England
that means going to a nice park and hoping that it won't rain."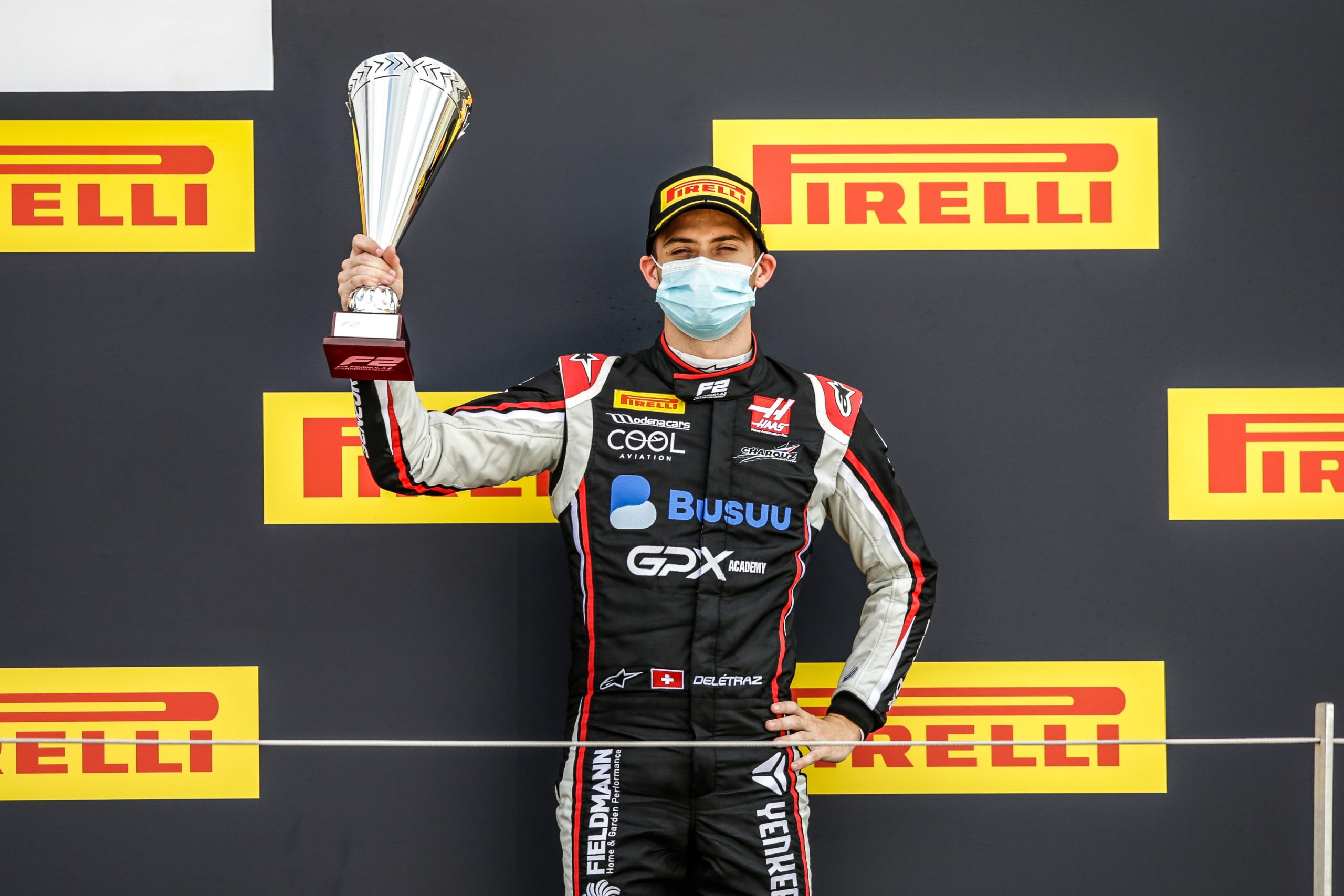 "Louis proved to be one of the fastest drivers."
---
Antonín Charouz