The first F3 race in Austria: Staněk was mainly gaining experience
---
06 July 2020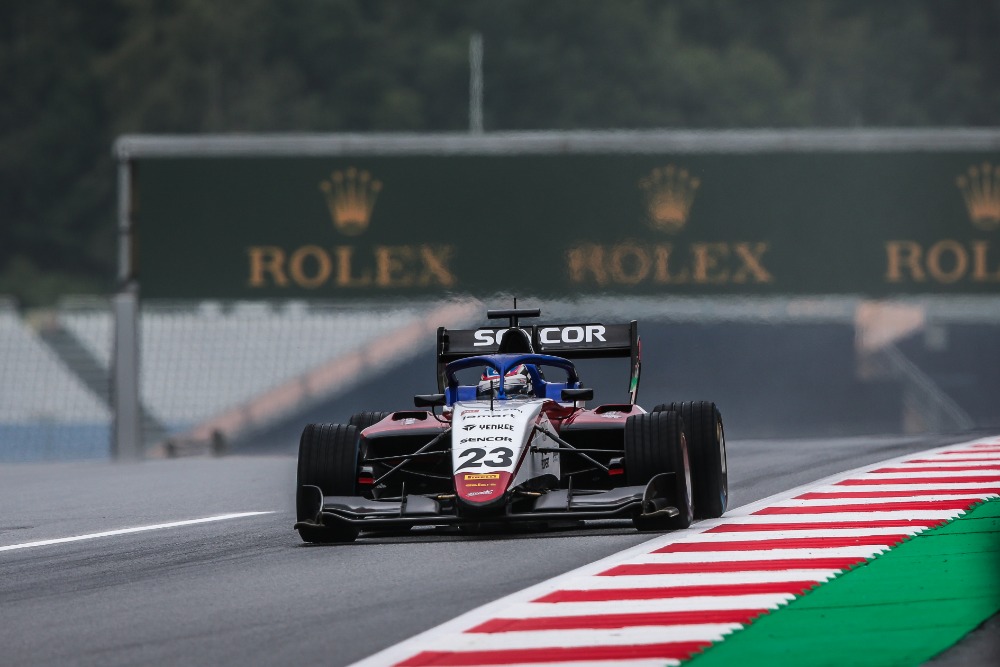 "Most importantly, we wanted him to finish, which he did. I'm not disappointed, the race was about gaining experience and getting used to the formula car."
---
Antonín Charouz
Roman Staněk tried out the strong open-wheeler for the first time on
Friday during the free practice, followed by the qualifications for the
Austrian Grand Prix up until Saturday's fiery start. The 16-year-old
pilot from the Czech Charouz Racing System was able to keep up
with the center of the grid after starting from the tenth position and
finished his first race in the 17th place. His teammate Igor Fraga
finished one place ahead of him, while David Schumacher was 25th.
These were really stressful days for the Czech youngster. Shortly before
the start of the F3 championship, he learned that the will be claiming one
of the Charouz Racing System cockpits after all. There was no time for
second thoughts or nervousness. Those familiar with Roman's character,
however, know that his nerves will not break that easily. Within the
Austrian Grand Prix, Saturday's race was mainly about gaining
experience – chasing the front could not be expected of the newcomer.
Although who knows what could have happened. Right after the start
from the promising tenth position, Roman heard a beep in his
headphones. He thought it was the virtual safety car, so he released the
gas slightly and a few drivers got ahead of him. "Most importantly, we
wanted him to finish, which he did. I'm not disappointed, the race was
about gaining experience and getting used to the formula car," confirmed
the owner of the Czech team, Antonín Charouz. There certainly is no
reason for any pessimism.
A great performance was shown by the Brazilian, Igor Fraga. Mr.
Playstation was starting from the last position, making the 16th place
quite flattering. Fraga has demonstrated his speed and ability to fight. We
will see what Sunday's sprint and other races of the F3 championship will
show. The third debutant of the Charouz team, David Schumacher, raced
at the end of the grid. The final 25th place is nothing he would like to
show off with. Tomorrow is the sprint, however, in which he can show his
skills in a new way. The first race of the FIA F3 Championship was
dominated by the pilots of the Prema team. The Australian Oscar Piastri
maintained the lead fearlessly from the first turn up until the finish line.
His other two teammates got among the top four.
Results from Saturday's F3 race in Spielberg:
1. Oscar Piastri, Prema
2. Logan Sargeant, Prema
3. Alex Peroni, Campos
4. Frederik Vesti, Prema
5. Lirim Zendeli, Trident
6. Liam Lawson, Hitech
7. David Beckmann, Trident
8. Richard Verschoor, MP
10. Clement Novalak, Carlin
16. Igor Fraga, Charouz Racing System
17. Roman Staněk, Charouz Racing System
25. David Schumacher, Charouz Racing System
Foto: Dutch Photo Agency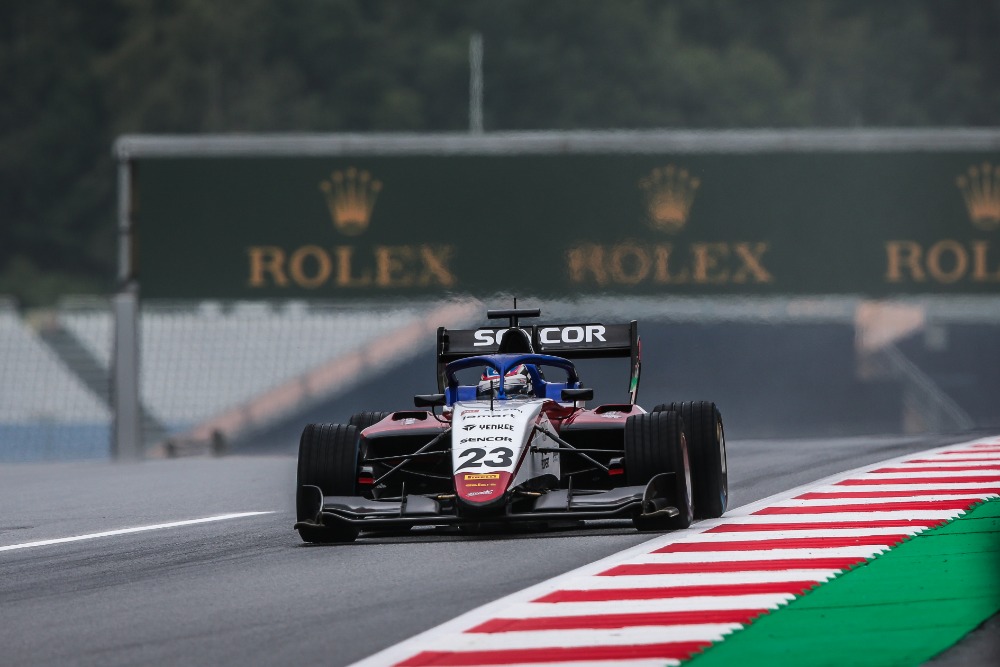 "Most importantly, we wanted him to finish, which he did. I'm not disappointed, the race was about gaining experience and getting used to the formula car."
---
Antonín Charouz