The first F2 race in Austria: Charouz's Driver Delétraz grabs the 7th place
---
06 July 2020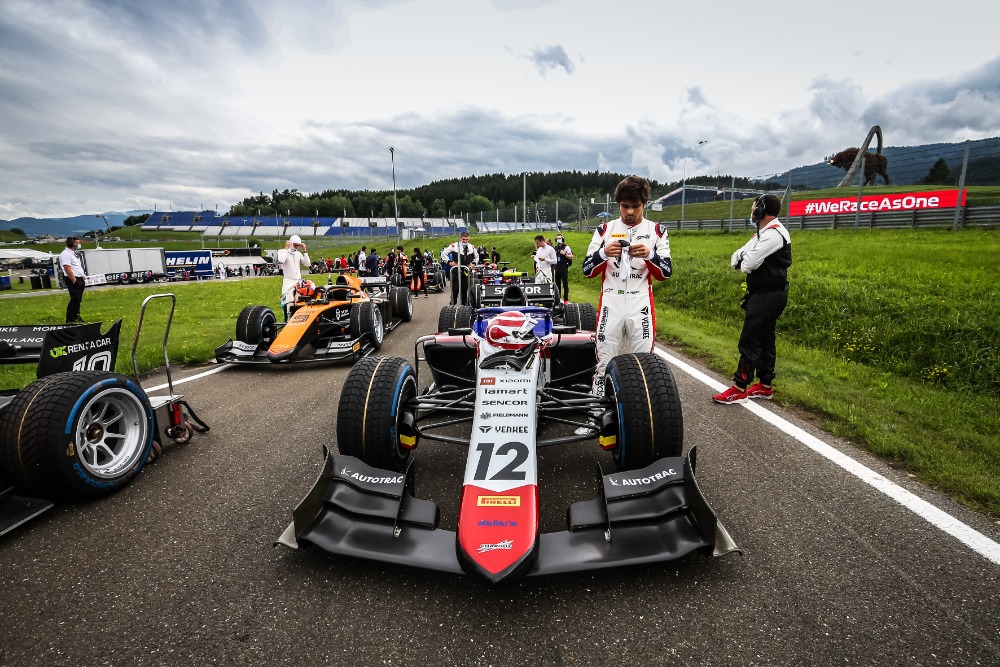 "In order to finish in the elite eight, I need to get more out of myself and out of the car."
---
Pedro Piquet
Louis Delétraz's first race in The Red Bull Ring was very decent.
The FIA F2 Championship finally started in the Austrian Grand Prix after a long pause due to the coronavirus pandemic. The Swiss pilot was very noticeable – he managed to improve the solid tenth place from the qualification to a final 7th place. His team-debuting partner Pedro Piquet finished thirteenth. All the teams are now waiting for the sprint on Sunday. 
The new season started in difficult conditions, especially for Luca Ghiott.
His Dallara-F2 of the Hitech team had an incident just at the start and the unfortunate Italian left the circuit without finishing a single lap. Charouz Racing System drivers Louis Delétraz and Pedro Piquet held the ninth and sixteenth place just after the start. The Czech team from Žebrák bet on a relatively early pit stop. Delétraz was the first to do the mandatory tire change, but due to a problem with the attachment of the cylinder of the right rear, he lost a few precious seconds. Piquet headed for the mechanics a lap later, for him the pit went well.
Eleven laps before the end, Markelov "parked" his broken open-wheeler on the Schoenberg plain and the safety car had to come for rescue. Behind him, the top positions were really huddled. They were in the following order: Ilott, Schumacher, Armstrong, Shwartzman, Lungaard, Ticktum and Delétraz. Piquet in the 14th position, suddenly had the first points at his fingertips. Brit Ilott benefited the most from the situation, creating a safe lead at the most important moment of the race, which he brought to the finish line.
Delétraz took a great seventh place – with a little more luck he could easily have reached the third place. But the great news is that thanks to the reverse order of the first eight, he will start in the front row of Sunday's sprint. With his skills and experience, great things could happen. Pedro Piquet will certainly try to fight for points. Although he finished thirteenth on Saturday, he was only two seconds away from the tenth place.
Results from Saturday's F2 race in Spielberg:
1. Callum Ilott, UNI Virtuosi
2. Marcus Armstrong, ART
3. Robert Shwartzman, Prema
4. Christian Lungaard, ART
5. Daniel Ticktum, DAMS
6. Giuliano Alesi, HWA
7. Louis Deletraz, Charouz Racing System
8. Felipe Drugovich, MP
9. Nobuharu Macushita, MP
10. Roy Nissany, Trident
13. Pedro Piquet, Charouz Racing System
Foto: Dutch Photo Agency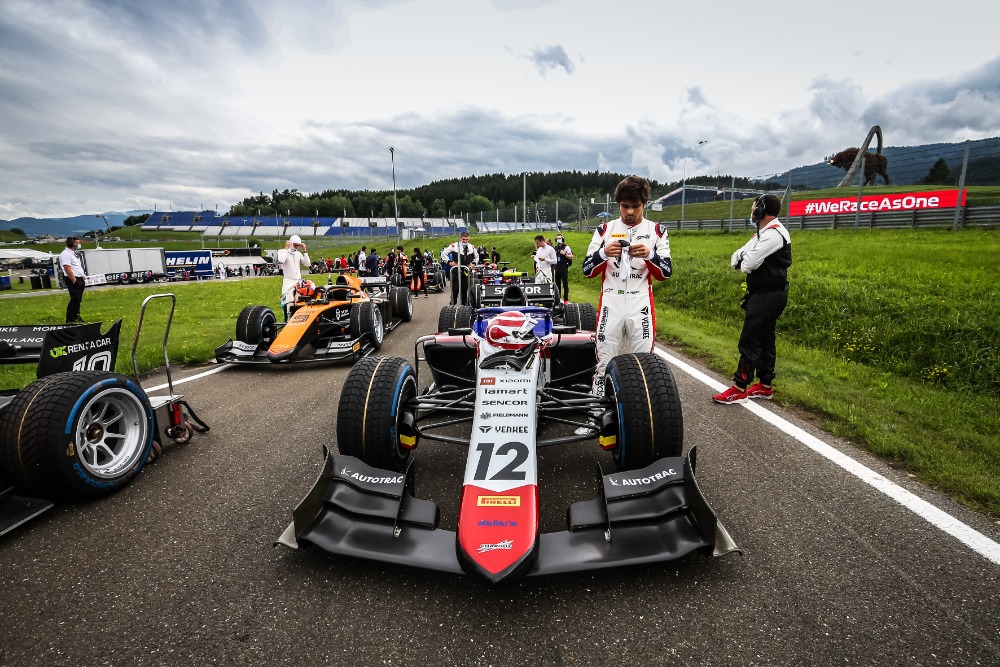 "In order to finish in the elite eight, I need to get more out of myself and out of the car."
---
Pedro Piquet