Saturday's F3 race in Hungary: Charouz's trio were victims of a qualifying misfortune
---
18 July 2020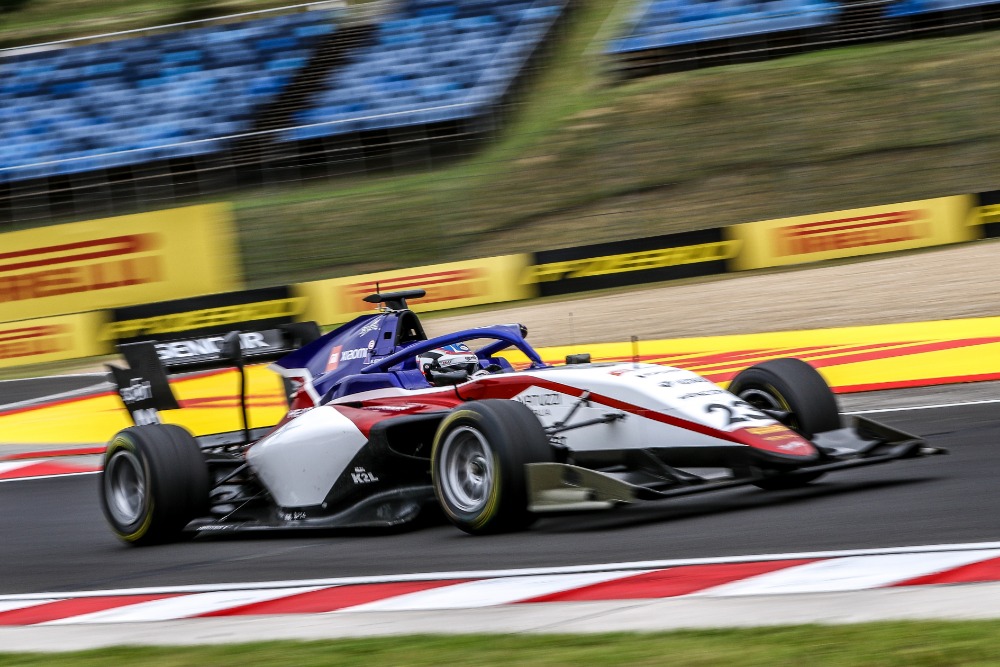 "For the thirty FIA-F3 participants, waking up on Saturday morning must have been surprising: it did not rain!"
---
It did not rain on the Hungaroring this Saturday, and under these "new" conditions, the young Frenchman Theo Pourchaire managed to dominate the day. Of the Charouz Racing System drivers, Igor Fraga did the best by finishing in the 15th position. Like his colleagues David Schumacher and Roman Staněk, he had to deal with his unsuccessful qualification.
For the thirty FIA-F3 participants, waking up on Saturday morning must have been surprising: it did not rain! However, after a few meters there was an incident, in which Fraga and Staňek were involved; they collided lightly in the first turn but it was not their fault. The management sent the safety car to deal with the chaos. Behind the leading AMG-Mercedes, driver Bernd Maylander, were the lucky ones who avoided the previous incident. David Schumacher held the 16th position, Igor Fraga was nineteenth, and Roman Staněk jumped from the tail of the grid to the 22nd position.
In the fifth lap something quite rare happened in Formula 3. Lawson's engine exploded on a straight line and cluttered the critical braking zone of the first turn with oil. Half a dozen of opponents slipped (without consequences) into the safety zone. The track was so oiled for half a kilometer that the race had to be interrupted. After 15 minutes of cleaning, the race started once again. The young Frenchman Pourchaire (the reigning champion of the German F4, where he was driving for Antonín Charouz's team) had no real competition and won the race easily.
After the re-start, Fraga moved forward to 15th place, Schumacher lost two positions by mistake and Staněk was 19th. The Brazilian driver of the Charouz Racing System finally maintained his position. Given his speed, once the qualifications will be a success, he will do well in the race. David Schumacher finished only 0.3s behind his teammate. Roman Staněk finished 23rd after the first race of this adventurous weekend.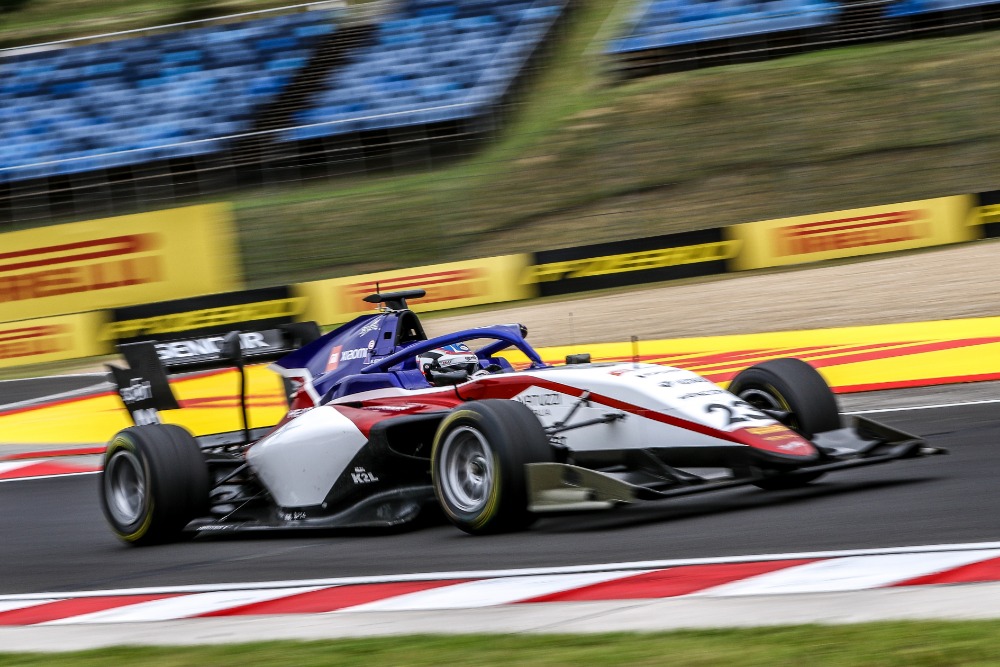 "For the thirty FIA-F3 participants, waking up on Saturday morning must have been surprising: it did not rain!"
---