Mugello F3 Finals: Piastri claims the title, Staněk is the best from the Czech team
---
14 September 2020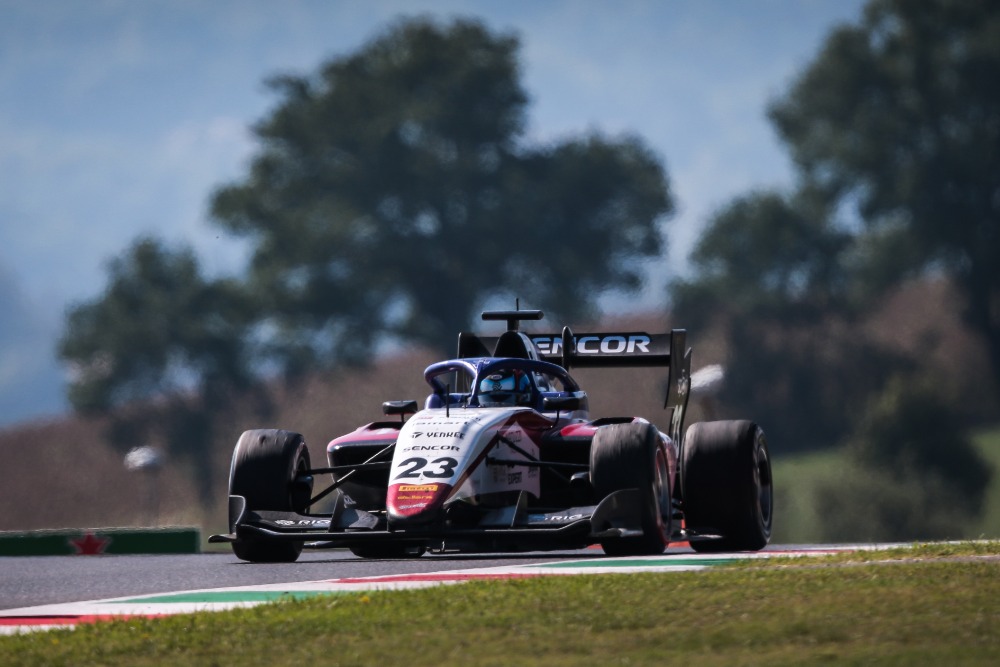 "We have demonstrated racing speed many times, we have shown that we can compete with the fastest."
---
Antonín Charouz
It was a special season. Of course, the coronavirus pandemic also took its toll in the world of motorsports. Accordingly, the FIA-F3 championship took place in a record-breaking short time and mostly in
a closed atmosphere without any spectators. The finals were held in
the Italian Mugello and it was dramatic until the very last minute.
From the Czech fan's point of view, the season that ended in Mugello was very interesting. The Charouz Racing System team from Žebrák, which is near Prague, already settled in the F3 championship. The novelty in this season was the start of a young talented driver, Roman Staňek. He jumped in slightly head over heels, because his place in the cockpit was confirmed only shortly before the inaugural event in Austria. That is why nobody expected great miracles from him or any of the newcomers on the team.
It was essential to learn as much as possible and to gain experience.
In a way, it is gratifying that Staněk was the best driver of the Charouz Racing System. On the other hand, three points for the eighth place
in Monza were  enough only for the twenty-first place in the overall ranking. One point was scored by the Brazilian Igor Fraga, who did not start last weekend in Mugello. Another point was claimed by the Russian Michael Belov, who replaced the German David Schumacher for the last two races.
Friday's qualifications were the most significant problem for all Charouz Racing System drivers. They could not secure an advantageous starting position for Saturday's main race, which haunted them throughout the entire weekend. Despite their good speed, which they managed to. Accordingly, this team of newcomers certainly did not make a significant mark in the FIA world. Nonetheless, it should be noted that they can benefit from the newly gained experience for the rest of their careers.
And that is what Formula 3 is about…
For the sake of completeness, it should be added that the title of champion of this junior category was won by Oscar Piastri, whose eighth place in Sunday's sprint was enough for the title. Staněk finished eighteenth, Belov twenty-third.
Antonín Charouz, the owner of the team, said: "I cannot say that I am satisfied. You always want to win, to be the best. We didn't make it. But it is true that we only had newcomers to the team and we could not expect miracles from them. We have demonstrated racing speed many times, we have shown that we can compete with the fastest. There is no reason to blame any of the drivers. I believe that they take away as much as possible from the season and it will help them in the years to come."
Jamie Dye, team manager, said: "The season is over, it's a shame we couldn't have achieved the better results we've been working on so much. However, the whole team worked very well together and we created a small family. It was an interesting season for Staňek by joining at the last minute without passing the tests. However, it has great potential and
I hope that it will continue to grow and start winning races next year. Michael was only with us for a while, but he showed speed and natural talent. Several issues in the race slowed him down, but his door is open. As for Fraga, it wasn't the season we were hoping for. We wish him good luck."
Roman Staněk claimed: "Mugello was a new track with a fast car for me, because I only raced here with Formula 4 last year. If I had to evaluate the season, it was short, but full of new experiences. Although the results were not what we imagined, I am glad for all the things I took away. And next season? I would like to see myself in the top team of F3."
Michael Belov explained: "From those few races, I gained very important experience that will help me in the future. We have good and bad races behind us, but they all helped me learn. It was hard in Mugello. In the first race I had speed and pace, but I made a mistake. I was too optimistic to overtake and it ended up in a collision. It was a nightmare, there was nothing I could do. The tires betrayed me, so did the grip. We will analyze what happened. But now I'm going to fly home and train. After all, as always…"
Photo: Dutch Photo Agency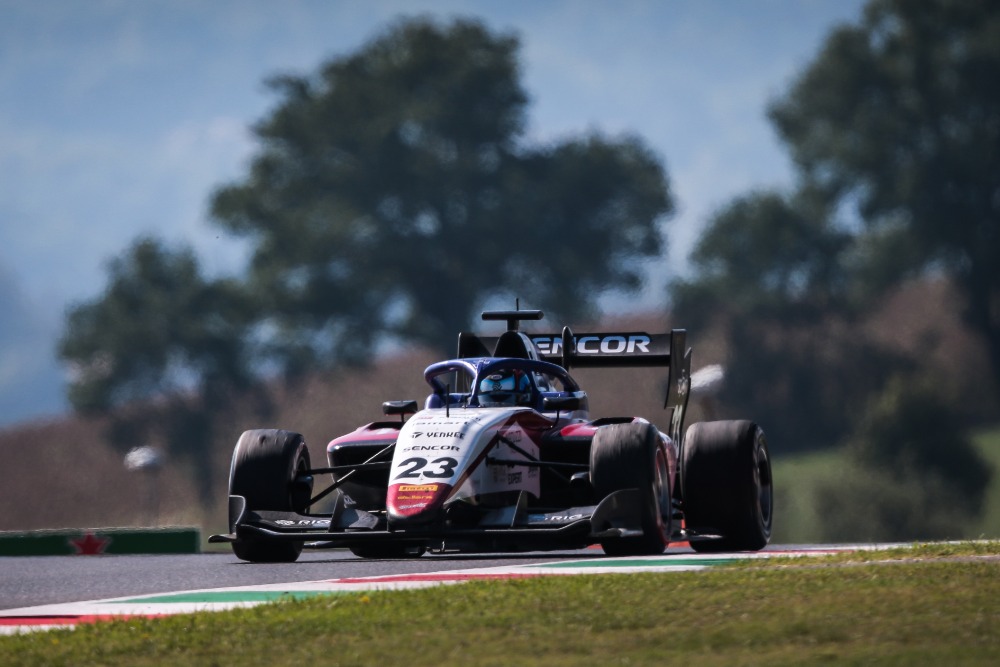 "We have demonstrated racing speed many times, we have shown that we can compete with the fastest."
---
Antonín Charouz