"Let's forget Styria, Budapest has to be better", says the Charouz Racing System team
---
12 July 2020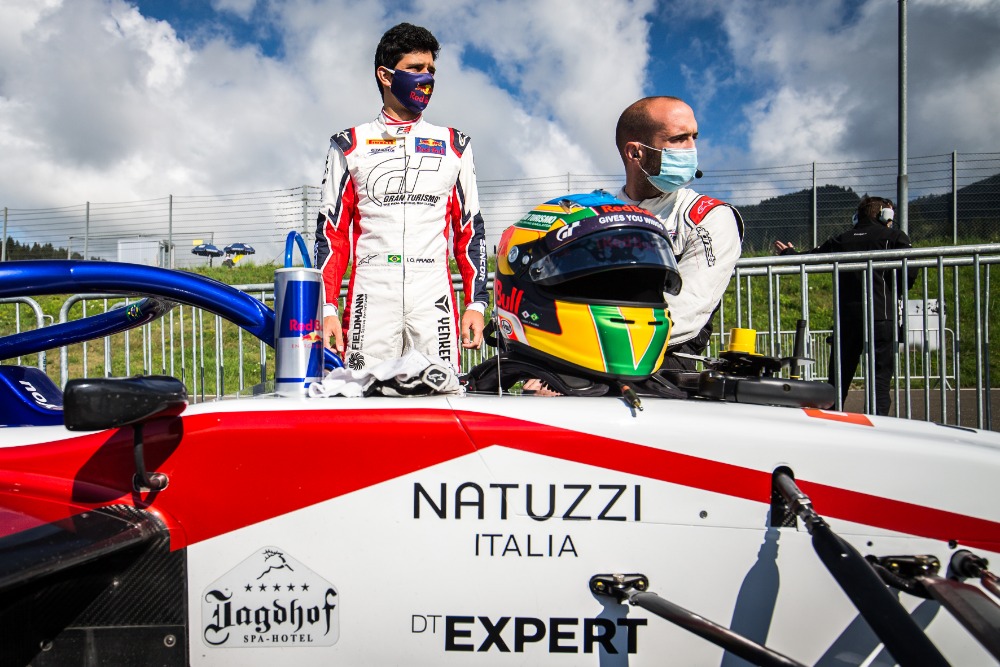 "I'm really looking forward to Hungary. I hope that all problems with the car will be resolved and I will be able to race fully."
---
Igor Fraga
The second race of the FIA F3 Championship in Austria was not a success for the Czech team Charouz Racing System. They did not manage to get any points during the Grand Prix of Styria and the overall impression is embarrassing. It is important to point out that the three drivers are rookies. Anyway, the team has to learn from their mistakes, and forget them as soon as possible. They need to get ready for the qualifications in Budapest with a clear head.
Saturday's first race was strongly influenced by the rain. Television footage from the camera placed on the cars of the drivers show that the visibility was close to zero. Driving such a car in this kind of weather is pretty difficult. Nevertheless, fourteen laps passed before the race was canceled because it started to be life-threatening.
The best of the Czech team was David Schumacher who finished in 12th place. In his case, it is important to note that he was very close to reaching points and who knows how far he would have gone if the race had not been canceled.
It is of course always difficult to have good results when the qualifications are not successful. Schumacher (17th place), Staňek (19th), and Fraga (24th). From these positions, it is very difficult to attack the elite ten of the main race. Another thing is sure, if Saturday's results are bad, then Sunday's sprint is almost lost.
All three pilots started with the determination to create a miracle and at least get closer to the points. Schumacher did well for a while, but eventually fell to the final seventeenth place. Sixteen-year-old Roman Staněk finished one place behind him. The best of the Czech team was the Brazilian Igor Fraga who finished 14th. Unfortunately, that was not enough.
The drivers will have a second chance next week. The Hungarian qualification starts on Friday. So now they will forget about Austria as soon as possible and focus on Hungary.
Antonín Charouz, the owner of the team, said : "It was not a good weekend. Of course, the drivers do not have enough experience and the F3 championship is new to them. Nevertheless, we expected more and we must learn from our mistakes. We want to be stronger in Hungaroring."
Jamie Dye, the team manager, said: "We have three rookies in the team, and we see great potential in all three and we have high expectations. We had many technical problems that need to be discussed with both the drivers and the whole team. However, we are still showing that we are fast. For Budapest, we need to ensure the reliability of the components we receive and give the drivers more confidence during the qualifications."
Roman Staněk explained: "I'm already quite used to the car but it is not easy to find the last 10 positions that would allow me to overtake other drivers. This is what I miss to get into the top ten: racing experience and successful qualifications. I'm looking forward to Hungary, I believe that the qualifications will work out for me. Until then, I still have a lot of work to do with the team to improve the car."
David Schumacher thought: "Saturday's race was significantly affected by the rain, it was difficult to stay on the track. We had speed on Sunday, once again the points were not so far. But it was only my second weekend racing in a Formula 3. In Hungary, hopefully it will finally work out, we have the speed."
Igor Fraga said: "I have four races behind me, I know I can get more out of this car. Saturday's race was very unlucky for me. The other drivers had experience driving on a wet track. While training last Friday, I had technical problems and didn't try it out. I'm really looking forward to Hungary. I hope that all problems with the car will be resolved and I will be able to race fully."
Foto: Dutch Photo Agency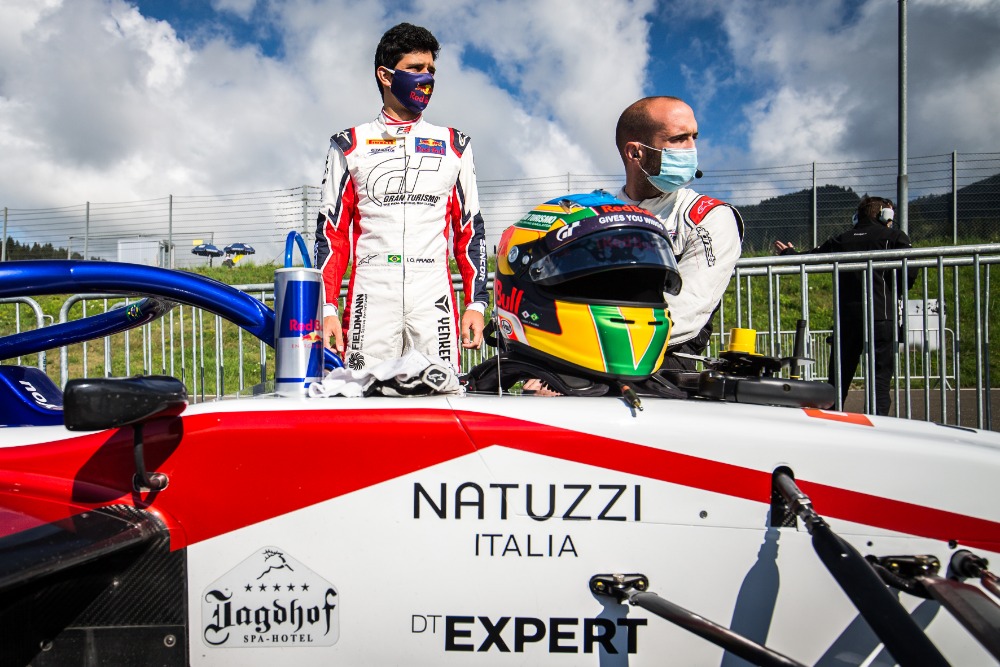 "I'm really looking forward to Hungary. I hope that all problems with the car will be resolved and I will be able to race fully."
---
Igor Fraga