Great weekend for Charouz Racing System in F3: Both Belov and Staněk scored in Monza
---
07 September 2020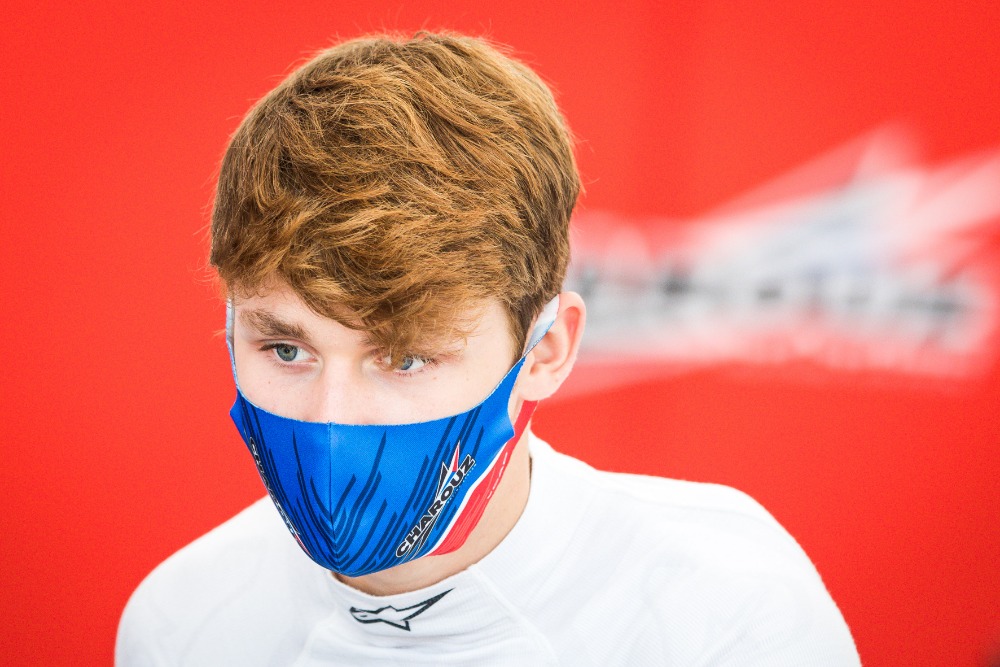 "Sunday's race was crazy, quite unusual. I raced well, which I'm happy for."
---
Roman Staněk
The penultimate FIA F3 race on the legendary circuit of Monza brought the Czech team a reason to celebrate. Michael Belov and Roman Staněk managed to score points, Igor Fraga was also pretty visible during the race. Now the drivers are waiting for the end of the season next week in Mugello.
Friday's qualification were already hinting that this weekend could be very interesting from the Czech point of view. Igor Fraga secured a very decent seventh place for Saturday's main race, Staněk started from the thirteenth position, and Belov from the nineteenth. Saturday's race then offered motor racing fans everything they could ask for: overtaking, collisions, and drama until the last lap.
Everything was going well for Fraga until the sixth lap, when he damaged his single-seater. Because of this misfortune, he crossed the finish line in the twenty-fourth position. Staněk was doing better; he was so close to his first point of the season and the pole position in Sunday's race until a penalization. The Czech talent thus dropped to the eleventh place. However, his teammate Belov reached the elite ten.
The Russian driver then scored a point in his third race of the season and was ready to start from the first position in Sunday's sprint. This sprint, however, was very wild. Belov, who was driving in the German F4 last year, started out great, but still fell several places behind. Staněk maintained his 11th position after the first lap while Fraga was 27th in the third Charouz Racing System car.
In the tenth round, however, all of the Russian novice's hopes vanished. Through his own fault he found himself in a collision of several cars and fell very far behind from the fifth position. Even though he was chasing well his opponents, he could not do better than the fourteenth place. Roman Staněk took advantage of this and won a few positions. In the middle of the race he held on to the beautiful ninth place.
In the fourteenth lap, Staněk braked too late at the end of the finish line, had a speed bump and lost two positions. Three laps before the finish, a sporting catastrophe happened to the Prema team: Sargeant and Vesti crashed, which meant all hopes lost for them. But for Staněk, this moving up to a sensational eighth place! The Czech was able to show his talent and bring the first points in the F3 championship. Igor Fraga finished 18th.
This year's champion will be decided next weekend in Mugello. Piastri, Sargeant, Lawson, and Pourchaire will travel to Toscana as favorites for the title – Beckmann has only theoretical chances but anything could happen.
Antonín Charouz, the owner of the team, said: "All drivers fought from the qualifications to the end of Sunday's sprint. They had determination and it was evident on the track. Igor was very unlucky, otherwise he would probably have finished with points on Saturday. Michael keeps showing that it was a good move to bring him on the team. And Roman brought us the first points of the series, which is great, although it could have been even better."
Jamie Dye, the team manager, said: "I am very happy for all three drivers, they are learning something new every week. On Saturday, Fraga did well, unfortunately he damaged the front tires and it was difficult to continue. We couldn't change them because we would complicate Sunday's sprint. Staněk drove well, unfortunately he was penalized, but he made up for it on Sunday. Belov did a perfect job: starting in pole position on Sunday, twentieth after the collision, but with a good drive he got up to the fourteenth place. He was very fast again. We all had a difficult season, the last weekend awaits us. We are almost ready for the podium!"
Roman Staněk explained: "Sunday's race was crazy, quite unusual. I raced well, which I'm happy for, even though the overtaking didn't work out a few times. As for the car settings, it was good. The first sector was very slow, the second faster and the third was the fastest. We had it figured out, but we lost a little time in other things. On the one hand, I'm sorry that the season is over, but I've learned a lot in the last two months. I proved to myself that even with a car I'm not quite used to, I can drive in the top 10. So it motivates me for the last race in Mugello, the key will be qualification once again."
Michael Belov said: "I am a little disappointed because of the incident that happened. But I feel really good in the car, I can drive with a good speed. I proved that I can compete with drivers in the top five. I enjoy every moment in the car, but cannot say that I am sad that the season is over. Mugello is not a new track for me, I drove there several times and have experience with that circuit. This could be an advantage for me."
Igor Fraga said: "Saturday was very unfortunate. Despite the fact that I finished 7th in the qualifications, which was my best performance of the season. The start was good, but then I got into a collision of several cars. I had to stop quickly and lost a lot of time. I am annoyed because the race was going really well. On Sunday I had a small problem at the start and then didn't have the right speed. Also, there was dirt on the track and a collision of several cars and Idamaged my front wing which was quite unfortunate. It is a pity that the championship is over. Either way, we will do our best in the last race."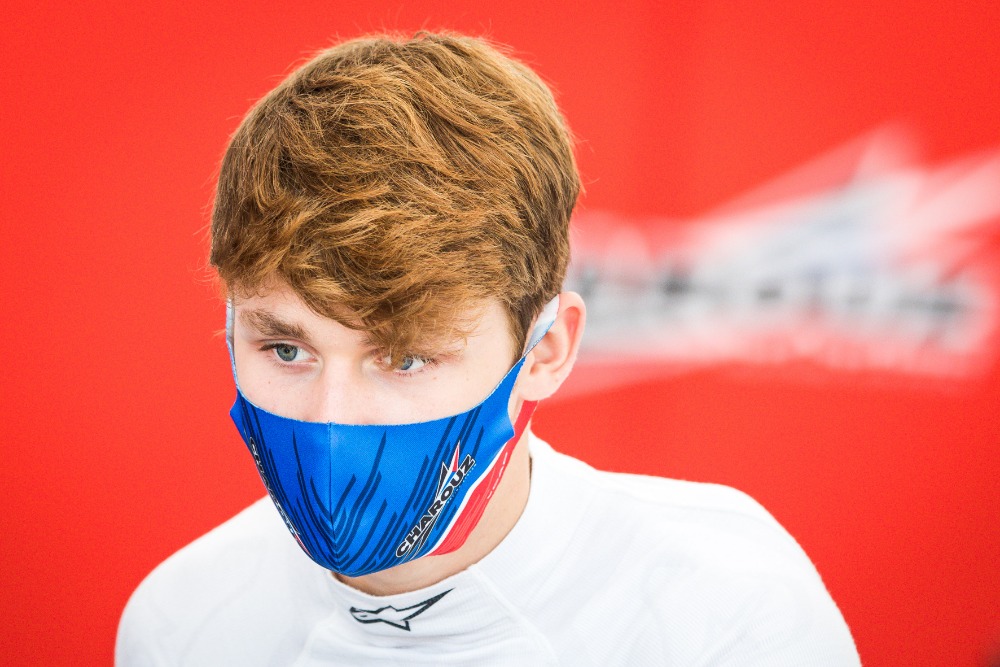 "Sunday's race was crazy, quite unusual. I raced well, which I'm happy for."
---
Roman Staněk