Grand Prix of Styria F2: Charouz Racing System defeated by weather
---
12 July 2020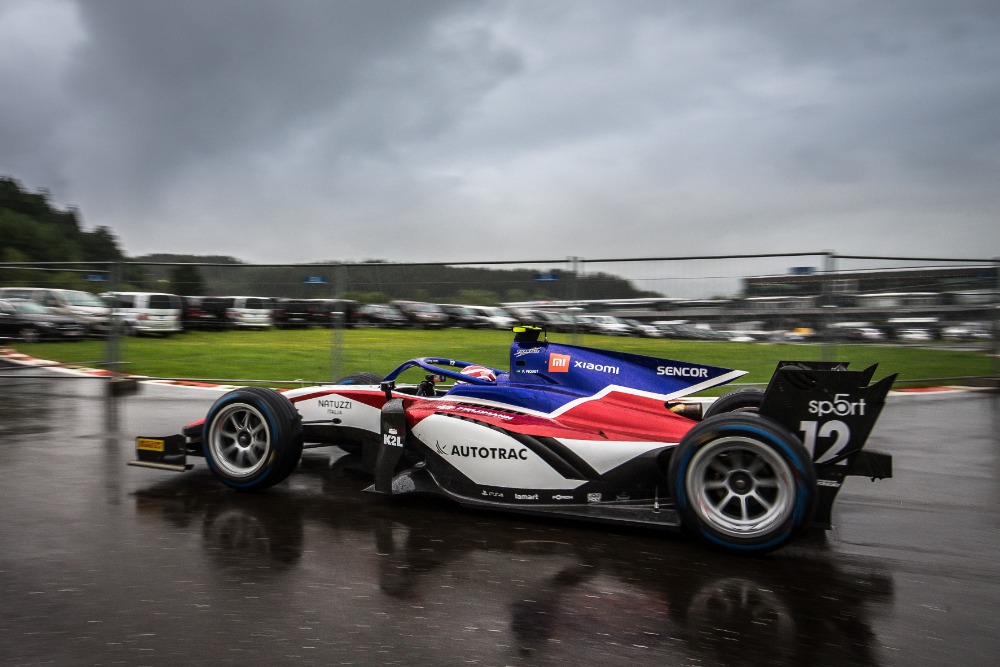 "Due to the constant Styrian rain and the delayed qualifications race of Formula 1, the F2 pilots had to start on a wet track."
---
The unsuccessful qualifications race commanded the Czech Charouz
Racing System team to do only one thing – to take risks. The FIA F2 Grand Prix of Styria showed, however, that risking does not always pay off. Louis Delétraz and Pedro Piquet thus remained far among the defeated.
Due to the constant Styrian rain and the delayed qualifications race of Formula 1, the F2 pilots had to start on a wet track during the evening dusk after half past five. Before that, Artyom Markelov (HWA) took care of the entertainment when he brought attention to his indistinct performances; it is quite rare to see a driver flying onto the gravel when entering the grid.
At first, the starting grid followed the safety car. The drivers circled five laps
and returned to the pits following the red flags. The race's directorate took their time with deciding whether the track was suitable for measuring forces. Thankfully, there was no pressure from a live audience since no paying viewers were allowed to see the race due to the coronavirus pandemic and security measures.
After ten of the 36 laps, Tsunoda remained up front, ahead of Zhou, Ilotto (both UNI-Virtuosi), Aitken (Campos), and the well-tuned Lungaard (ART). At that time, Louis Delétraz (who lost time because his engine turned off) and Pedro Piquet already took care of their mandatory tire change. Could this different tactic of Charouz Racing System have paid off? Unfortunately for the Czech team, the rain stopped even before halfway through the race. Such a risk was not worth it this time around, and neither of the pilots had a chance to fight their way towards higher positions. Nonetheless, the ambitious plan did have its logic. After the unsuccessful qualifications, this was perhaps the only chance to save the race. If the rain would have persisted, the tactic might have worked.
In the end, the great Robert Shwartzman was the first to reach the finish line in front of Juki Tsunoda. Guanya Zhou defended the bronze medal in front of the oncoming Mick Schumacher. The sprint will start tomorrow at 11am and you can watch it on Sport2.
Results from Saturday's F2 race in Spielberg:
1. Robert Shwartzman, Prema
2. Juki Tsunoda, Carlin
3. Guanyu Zhou, UNI Virtuosi
4. Mick Schumacher, Prema
5. Callum Ilott, UNI Virtuosi
6. Christian Lungaard, ART
7. Marcus Armstrong, ART
8. Daniel Ticktum, DAMS
9. Jack Aitken, Carlin
10. Sean Gelael, DAMS
18. Pedro Piquet, Charouz Racing System
19. Louis Deletraz, Charouz Racing System
Foto: Dutch Photo Agency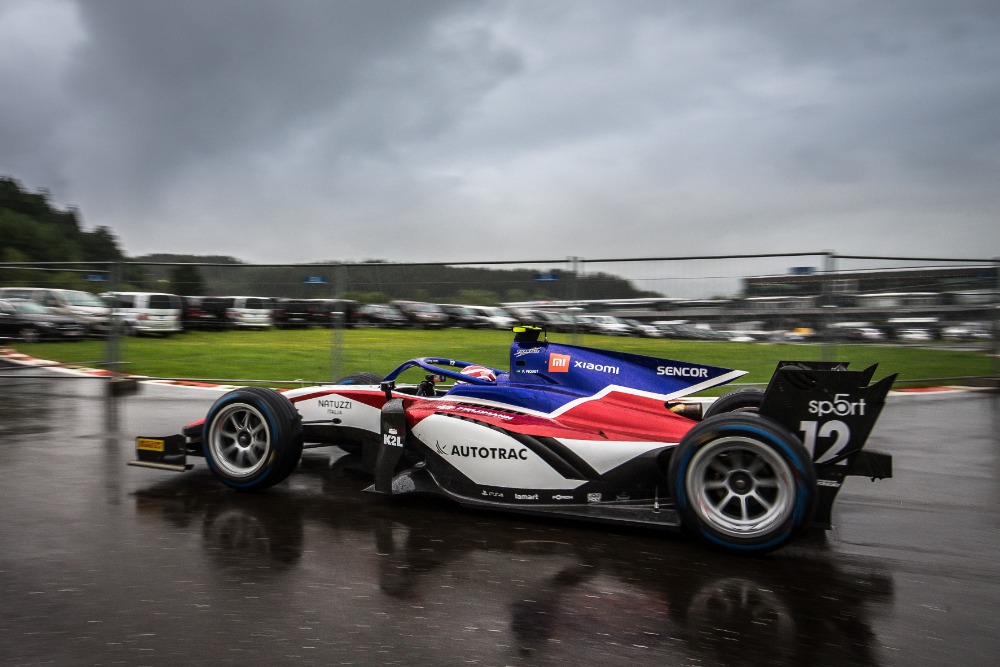 "Due to the constant Styrian rain and the delayed qualifications race of Formula 1, the F2 pilots had to start on a wet track."
---