Fraga, Staněk and Schumacher at Silverstone: The unfortunate qualifications once again
---
03 August 2020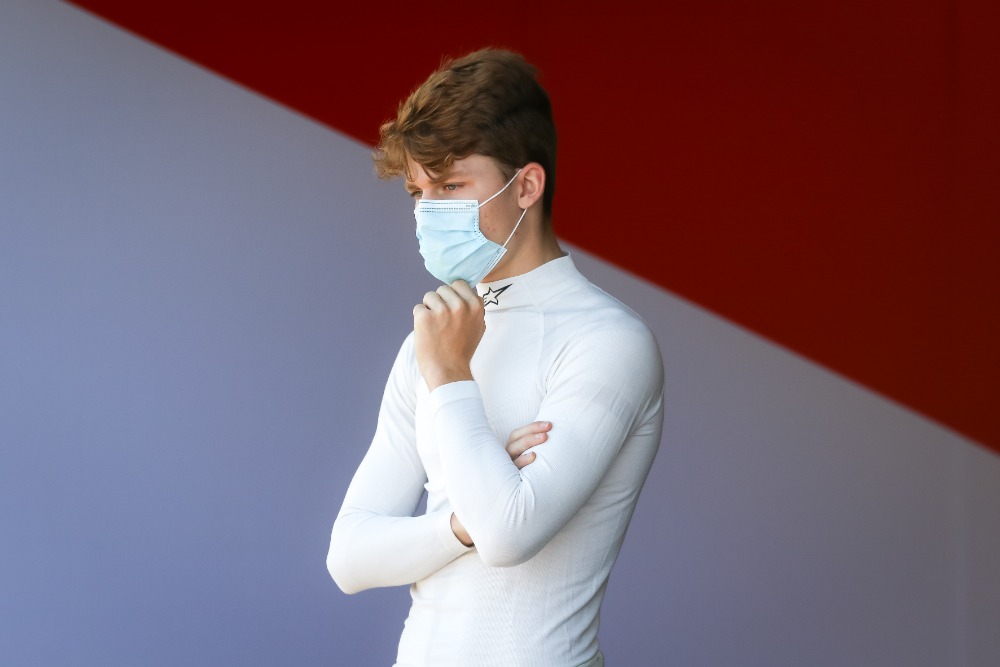 "Qualifications are something we have to work on together with the team."
---
Roman Staněk
They have speed and ferocity, but the newcomers still lack experience.
The main problem for Charouz Racing System drivers in the FIA F3 Championship is the qualifications – time and time again. The only exception was the first one in Austria, where the 16-year-old Roman Staněk finished tenth. Unfortunately, the British Grand Prix confirmed the trend. The Czech talent, David Schumacher, and Igor Fraga lost any hope for gaining points on Friday already.
It it crucial to note that the qualifications are a difficult part of the championships. The drivers have two wheels to show how fast they are.
It may happen that you do not succeed at first, or other competitors will get in your way. With a 30-member starting grid it is quite the traffic jam.
You might have one option left to secure a good position for Saturday's main race. The stress keeps increasing. All the more so when you are aware of how badly the previous qualifications ended. And when you're at the age where you still cannot completely "control" your mind quickly, you have a problem.
At the Silverstone circuit, this resulted in Roman Staněk starting the main race from the 23rd place, Fraga one place behind him, and Schumacher all the way from the 27th position. In the race, all three fought hard; Staněk and Fraga gradually pushed themselves forward and benefited from collisions of some opponents. In the end, it was not such a big flop.
The native from Valašské Meziříčí finished 17th, the Brazilian 15th.
The German finished far behind among the defeated.
If anyone thought that Fraga could finally attack the first team points in Sunday's sprint, they were mistaken. In the fifth round, the Brazilian withdrew from the race due to a technical problem. The best driver of Charouz Racing System was Schumacher at the finish. But the 15th place is not a great reason to celebrate. Staněk finished the second race at the former Silverstone airport in the 18th position. Even after the British Grand Prix, the team is still waiting for its first points.
The next event of this year's FIA Formula 3 season starts on the same track in less than a week: 7.-9. August. It will be called the "70th Anniversary Grand Prix".
Antonín Charouz, the owner of the team, said: "In every race it is evident that our drivers have speed. But if they don't secure a good spot in qualifications from which they can attack points, it's extremely difficult.
On the other hand, we have to keep in mind that all three of them are new to the series; Roman is only sixteen years old. It is necessary to work hard every day, to learn from one's own mistakes. Only then will the boys gain competitiveness."
Jamie Dye, team manager, said: "It is clear that no one wants the results we are showing so far. I think David made a big step forward on Sunday. Igor's battery failed, which meant the end of the race for him. We will always improve and make the cars perform and drive better. On Friday, we have to focus on the maximum performance of the new tires to get the best possible starting position."
Igor Fraga explained: "The qualification conditions have changed a lot and we have not been able to adapt. On Saturday I then try to do everything in my power so that I have a chance to fight for points on Sunday. But then comes a technical issue again – it's just extremely disappointing that I have had these problems several times in a row."
Roman Staněk claimed: "Qualifications are something we have to work on together with the team. Set the car up well on two fast wheels – then it is on me not to make a mistake. Reaching the points from so far behind is very difficult, but not impossible. Everyone is on the same level and  drives aggressively, so it's really complicated. I now have a week to clear my mind, analyze all the mistakes, and learn from them. I have the motivation to get as far ahead as possible with the average car."
David Schumacher said: "We changed the car's settings for the qualifications, which was a problem. I also made a driving mistake, and the track was very dirty on top of that. Before the first race, I had technical problems even before the start and I went out one lap after the opponents. There was nothing much to do with that. We definitely have to work on setting up the car and working with the tires, they overheat a lot. After Sunday's sprint, I think we have a very good foundation on which we can build upon until the next weekend on the same track."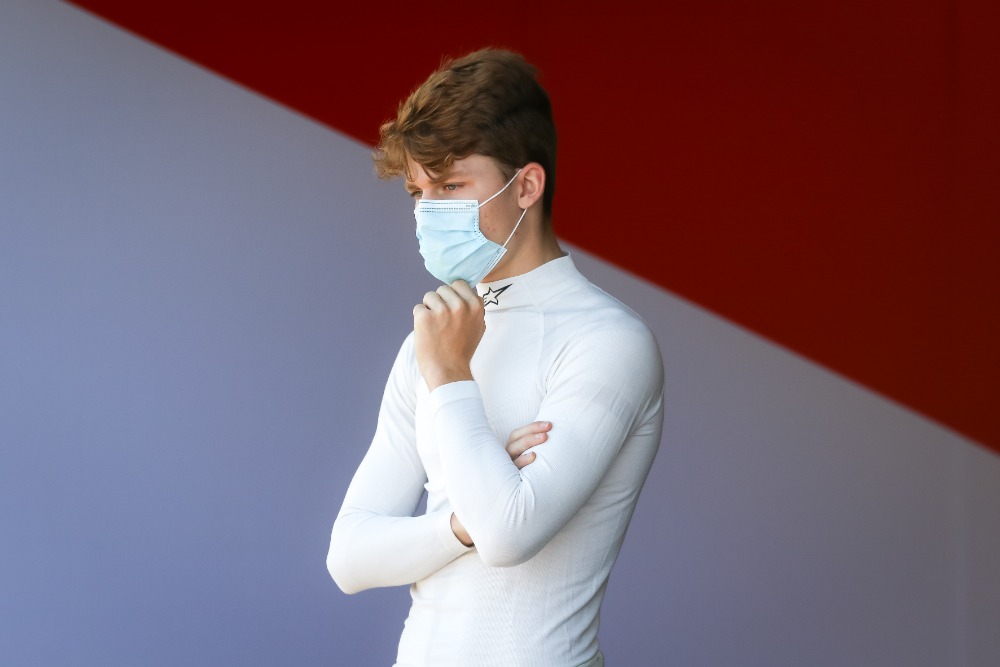 "Qualifications are something we have to work on together with the team."
---
Roman Staněk