F3 in Barcelona: Charouz Racing System leaves without any points
---
17 August 2020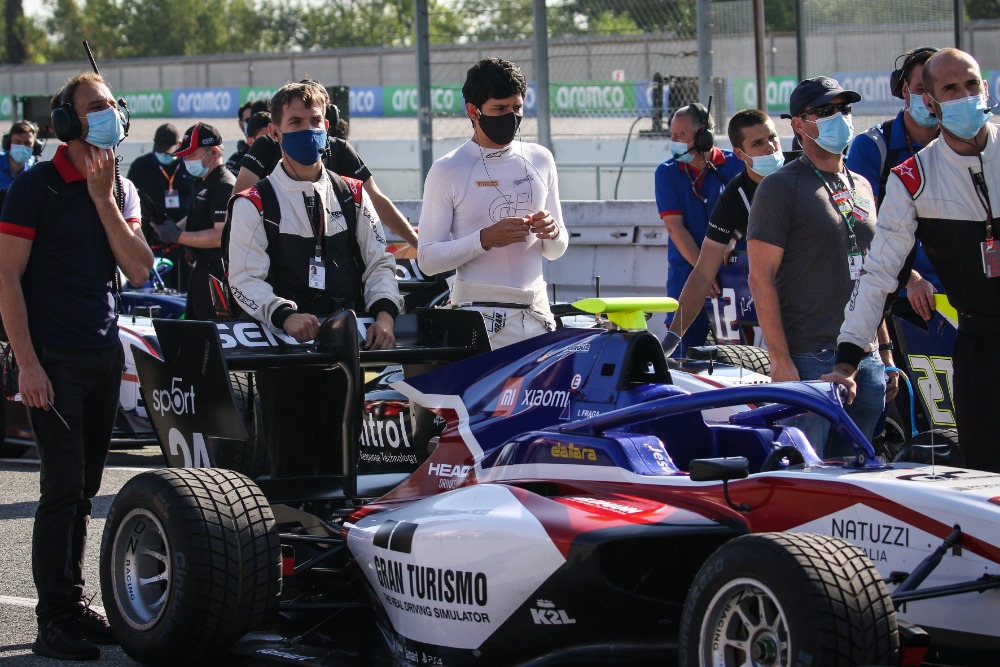 "We certainly do not have the season we were hoping for."
---
Igor Fraga
After the races at the former military airport in Silverstone, it already seemed that the Charouz Racing System drivers will perform better within the FIA F3 Championship, and the points will finally begin increasing. However, the Spanish Grand Prix did not live up to anyone's expectations. Speed is not an issue, but the points are.
Already Friday's qualifications suggested that there would not be much to celebrate at the Barcelona circuit. As usual, none of the Charouz Racing System drivers were able to claim a good position to have real prospects of points in Saturday's main race. Roman Staněk, David Schumacher and Igor Fraga confirmed this by finishing in the 22nd, 23rd and 24th position respectively. The Czech talent, nonetheless, finished with reasonable times before. But in the enormous competition in this junior category, it simply requires more than just speed.
Sunday's sprint tends to fit the drivers of the Czech team more, as they are able to move forward on the grid while avoiding collisions. David Schumacher was not able to confirm it this time; after he joined the pushing, he had to go to the pits to change the front wing and the race was basically over for him. Thus, his best position this season is the twelfth place.
So far, Igor Fraga brought home the only points for the Czech team in Great Britain. The Brazilian pushed his way forward again, which was enough for the 18th place in the end. He managed to overtake six opponents, but there was no reason to celebrate. Even Roman Staněk cannot be satisfied with his performance in Barcelona – the 19th position in the sprint is definitely not something impressive. Schumacher eventually finished 25th, despite setting the third best time. So the Charouz Racing System drivers do not lack speed, but…
The next racing weekend is scheduled for August 28.-30. on the circuit in the Belgian Spa.
Antonín Charouz, the owner of the team, said: "We cannot be satisfied with the first part of the season. We expected more, although of course we do realize that we have three newcomers to the team. We have to work hard in the second half and try to improve in almost everything. The key are qualifications to improve in the long run – we definitely need to start here."
Jamie Dye, the stable manager, said: "The point for Igor Fraga from Silverstone was great, but I think we should have had more points now in the middle of the season. Today David set the third fastest time. In the middle of the starting grid we have the same speed as, for example, Vesti from Prema. Our newcomers are still inexperienced for Friday's qualifications, which is the greatest weakness. We will analyze everything and try to start as best we can in Spa."
Igor Fraga explained: "We certainly do not have the season we were hoping for. Fortunately, there are still some races left, we will try to improve our performance. It's all about qualifying, for some reason we just can't find the right pace. But then in the main race our speed is quite good. I now have a few days of physical training to be well prepared for Belgium and of course I will train on a simulator."
Roman Staněk stated: "I have mixed feelings about the first half of the season. Although I haven't reached points yet, I am learning and constantly improving. So I do evaluate this positively. For the next races we have to focus mainly on the settings for qualifications, because our speed is not so bad. Now I will rest for a few days, and I will project some races in my head to learn from my mistakes. And I believe that I will be ready for Spa."
David Schumacher said: "The past races were not what we had imagined. We definitely wanted to have more points. The fundamental problem is the qualifying race, we simply aren't able to claim a good starting position. We have a lot of work to do. We now have two weeks in Spa, we will hopefully be better in Belgium."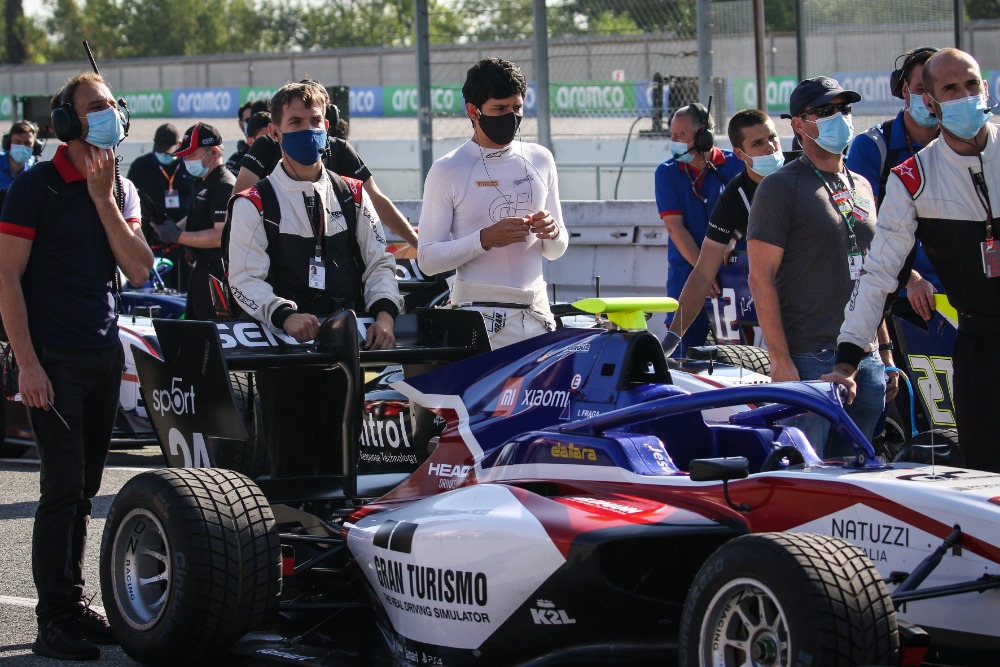 "We certainly do not have the season we were hoping for."
---
Igor Fraga