F3 Grand Prix in Austria: Fraga, Staněk, and Schumacher did not score any points
---
06 July 2020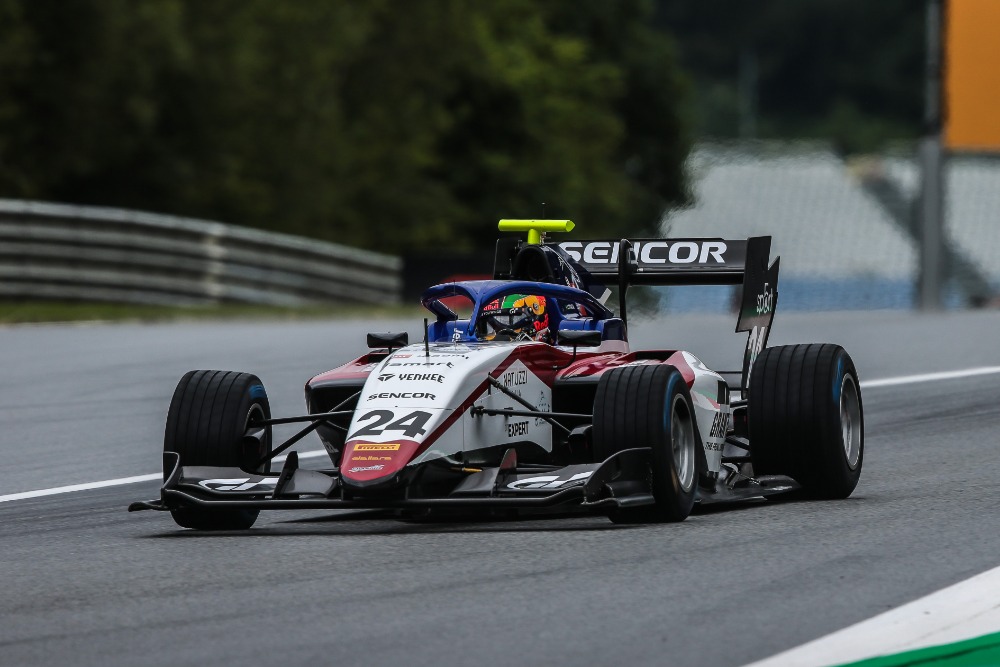 "We had great speed on Saturday, I think there was a chance to score some points."
---
Igor Fraga
After a long break caused by the coronavirus pandemic, the FIA
Formula 3 championship has finally restarted at the Austrian Red
Bull Ring. Of course, the Czech Charouz Racing System team was
part of it with this year's completely new driver composition. Igor
Fraga, Roman Staněk, and David Schumacher have all shown strong
determination to fight, but the lack of experience is visible.
The 16-year-old Czech talent, Roman Staněk, learned only a few days
before the start of the season that he would jump behind the wheel on the
opening weekend of F3 in Austria. Even though there was no time for
him to get acquainted with the strong open-wheeler or be part of the preseason test drives, his performance at the Red Bull Ring was not bad.
Unfortunately, he did not maintain the 10th place he claimed during the
qualifications and finished 17th in the main race. This was partially due
to the beep in his headphones right after the start, which he thought was
the virtual safety car. As he slowed down, many pilots drove ahead of
him.
His Brazilian teammate, Igor Fraga, showed that there is tremendous
speed in him. He started Saturday's race from the last position, but fought
his way up to the 16th place. The bearer of the famous surname, David
Schumacher, fought more with himself and was not too proud of the final
25th place.
For Sunday's sprint, the order of the first ten drivers turned around – last
year it was only the first eight. Staněk had to go off-track in the second
lap and dropped to the 22nd place. In the nineteenth round, he was too
wide when approaching the finish line and literally blew up the
polystyrene marking of the DRS zone. After making a pit stop, he arrived
at the finish line in the 24th place. However, he fulfilled the team
management's basic goal, which was to finish the race. In just one week,
he will be able to use his newly gained experience on the same circuit.
Mr. Playstation Fraga had bad luck on Sunday. He started from the
sixteenth position, but finished 26th after he had problems in the last lap.
With that, he lost the much more flattering fifteenth place. The truth is
that any grand maneuvers on a track with thirty other cars are quite
complicated. No matter how hard the 21-year-old talent tried, it simply
was not enough for a better result. David Schumacher systematically
pushed his way up from the 25th place. He overtook ten opponents with
several nice maneuvers and finished 15th – he was the best Charouz
Racing System driver.
The next Grand Prix of Styria takes place on the 10.-12. July, again in
Spielberg.
Antonín Charouz, the owner of the team, said: "Our newcomers were
mainly gaining experience. They all reached the finish line, which was
the primary goal. Roman was sitting in the F3 open-wheeler for the first
time on Friday, so we certainly didn't expect any miracles. I believe that
we will achieve better results on this same circuit next week."
Jamie Dye, the team's manager, responded: "Conditions were good
throughout all the races. We expected the boys to improve on Sunday
compared to Saturday. David moved up by many places, but
unfortunately Igor had a problem with the fuel pump in the last lap.
Roman had absolutely no time for testing, but he learned quickly during
all the races. We have made progress in the setup and performance, but
we know we need to improve a lot before the next race. The key focus
will be on the qualifications, as those can help us achieve better results."
Roman Staněk explained: "I learned a lot during my first Grand Prix in
the cockpit of Formula 3. It's a battle and all of us are on the same level,
so even a tiny mistake is visible immediately. Speed was not an issue
since the beginning, I was quite successful in the qualifications. We still
have to work on the car's downforce, because it makes it difficult to
follow someone in the fast corners. I definitely want to improve before
the other races and, if possible, go further ahead so that I can make the
best out of it."
Igor Fraga claimed: "We had great speed on Saturday, I think there was
a chance to score some points. But we suffered because of the issues
during qualifications. It's very hard to begin the race from the last
positions when you have thirty cars racing. I learned a lot. On Sunday, the
car did not drive as well as the day before which made it more difficult to
race. We made some changes to the settings, but it didn't go as expected.
I'm looking forward to the next races in Austria, I do know the track a bit
better now."
David Schumacher said: "We had problems with the qualifications on
Friday, which meant a poor starting position for the main race. There was
not much to do, it is difficult to overtake in such a wide starting field and
not make any mistakes. Sunday was much better for me, I overtook
several opponents. More races are coming up in a few days, we have to
focus on better communication within the team and do everything we can
to reach better results."
Foto: Dutch Photo Agency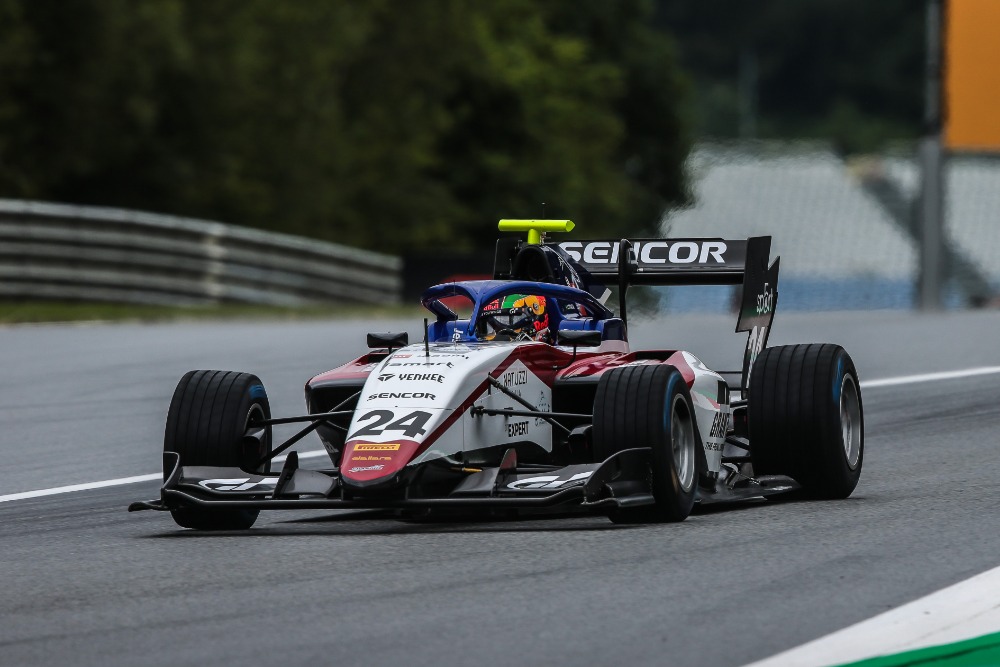 "We had great speed on Saturday, I think there was a chance to score some points."
---
Igor Fraga