F2 in Barcelona: Delétraz and Piquet both scored points
---
17 August 2020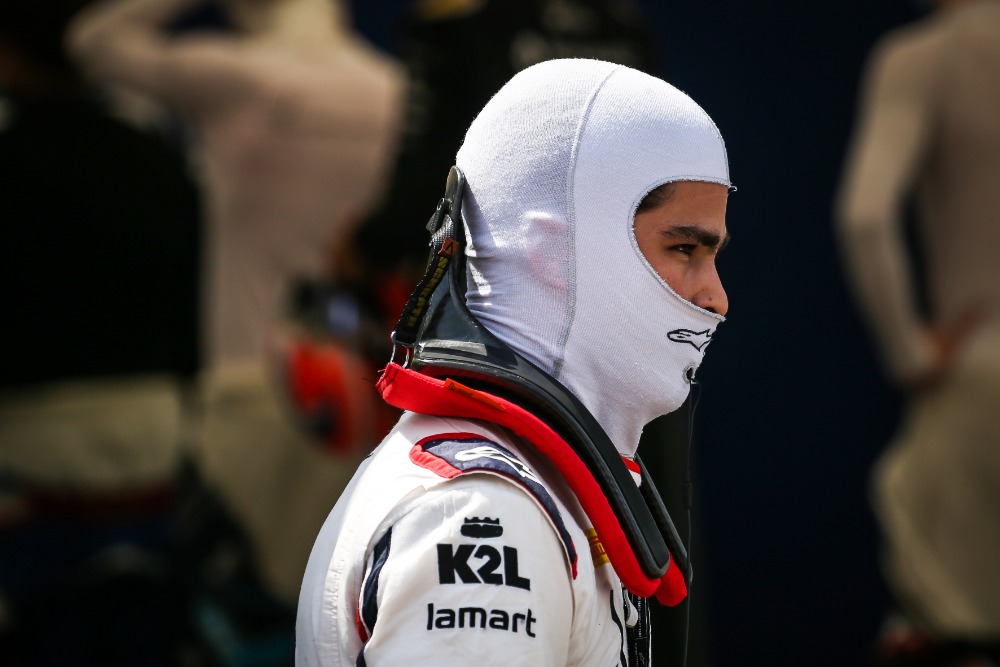 "We are constantly improving, especially in the races, which is good."
---
Pedro Piquet
Saturday's main race of the FIA F2 series resembled NASCAR more than a full-fledged formula race. It was highly affected by neutralizations and decisions from the management, which, were not always the fastest. Louis Delétraz scored a point for the Czech Charouz Racing System team; he benefited from his teammate's penalty. In Sunday's sprint, however, the Brazilian reached the longawaited point.
Saturday's main race was not particularly successful for the track marshals of the Barcelona circuit. Their work was slow; for example moving Alesi's intact car took an incredible four laps. The safety car also did not add to the driver's comfort, as it was slowing them down more than necessary.
In the end, the one point for Delétraz was a success. Piquet was supposed to take the point home, but after a penalty the Brazilian dropped to 14th position.
But the son of three-time world champion, Nelson Piquet, made up for the loss in Sunday's sprint. Only few would bet on Pedro breaking through to the points. After all, it is quite far from the fourteenth starting position. However, the newcomer to this year's F2 season showed that he does not lack speed, which he also proved in previous races. This time, the much-needed luck was on the driver's side.
With a tactically well-managed drive, he systematically moved forward throughout the course. He avoided collisions, sped up exactly when needed, and slowed it down when there was a danger of a collision.
He simply drove exactly as expected from a great driver – he finished with an excellent seventh place and first points of the season. Louis Delétraz finished the sprint empty-handed, in the tenth position.
The next races are scheduled for August 28.-30 in the Belgian Spa.
Antonín Charouz, the owner of the team, said: "Although we wanted to leave Barcelona with more points, Pedro in particular showed that he is
a very good driver. He has had speed for a long time already, but now he has confirmed it with points. We believe that he will improve even more over time. Louis was a bit unlucky on Saturday, he definitely wanted more than just one point. But now it is important to prepare well for Belgium."
Bob Vavřík, the team manager, explained: "We have the first half of the season behind us – when I evaluate the boys briefly, Louis has to start pushing harder in the qualifications. Pedro is on the rise to where he should be. There is definitely still room for improvement; nothing is ever perfect, even if you win. As for Barcelona, we expected more points from Louis. Pedro got his first points and I think it's great motivation for him for the upcoming races. Today he showed good tyre management, which paid off at the end of the race."
Louis Delétraz claimed: "Barcelona was not as good as the previous races. We have to sit down and evaluate why this was the case. It was
a very difficult weekend in Spain, a lot of tyre degradation and not such
a good pace. We definitely have to improve in qualifications for the upcoming races. I want to be better in Spa. Now we have a few days off;
I will train, I will go on the simulator, and analyze data from previous races."
Pedro Piquet said: "We are constantly improving, especially in the races, which is good. This weekend I finished ninth and seventh. Unfortunately
I was penalized for speeding behind the safety car on Saturday. Either way, I see that we are improving in many areas. We have to focus a lot on qualifications, but also free practice. I had problems in Barcelona – I lacked pace – maybe I could have had a better starting position. Now I'll have
a weekend off, I'll go home and get some rest. Then I'll be 100 percent ready for Spa, it's my favorite track."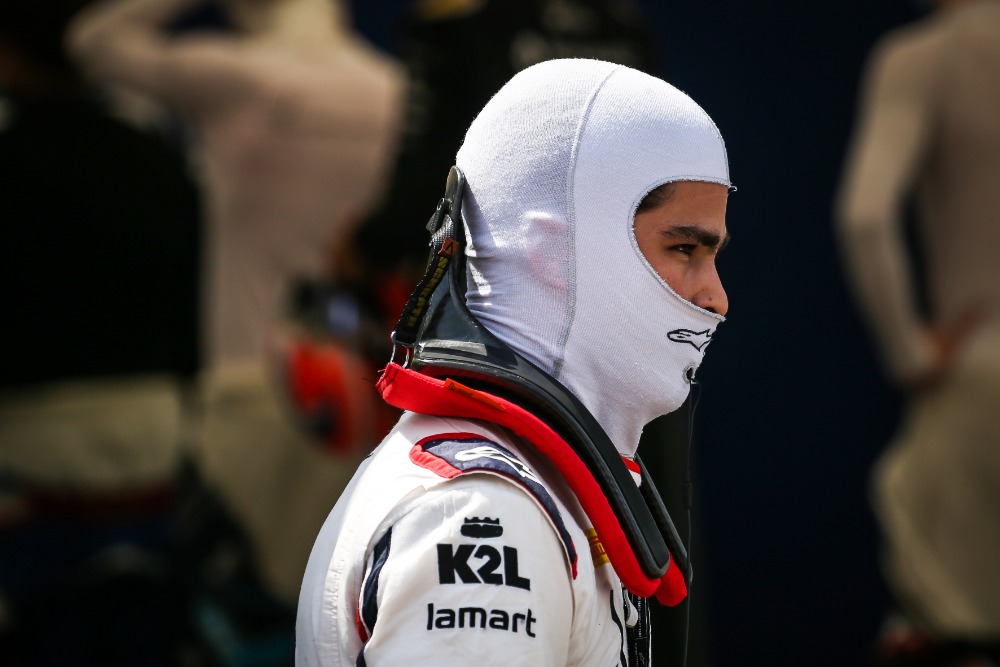 "We are constantly improving, especially in the races, which is good."
---
Pedro Piquet