F2 in Bahrain: The great Delétraz came in third, the unfortunate Piquet did not finish
---
30 November 2020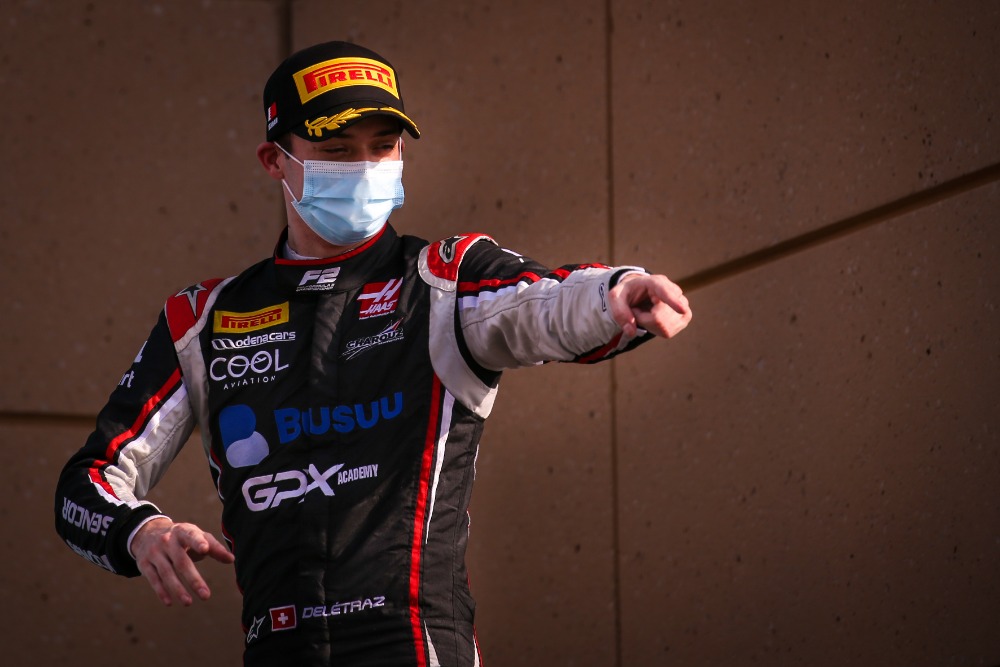 "Congratulations to all who participated in the well-chosen strategy."
---
Louis Delétraz
The penultimate event of the FIA F2 Championship is a thing of the past. The title is still undecided and the drivers of the Czech Charouz Racing System team were very noticeable in Bahrain. Saturday did not go as well, but Sunday's sprint was a great show from both of them. Unfortunately with a very bitter ending for Pedro Piquet.
Already on Saturday, Pedro Piquet made himself very noticeable. He drove perhaps his best race of the season, but it was only enough for the eleventh place. However, the young Brazilian kept the real drama for Sunday's sprint. After a careful start, he avoided an opponent's collision, managed to move past a few other opponents, and was suddenly circling in third place. However, it was not enough to reach the fist podium finish in his Formula 2 career. Due to a technical issue, he had to withdraw from the race just two laps before the finish.
While Piquet was left behind, his teammate, on the other hand, had reasons to celebrate. Louis Delétraz finished 16th on Saturday and it seemed that he had a long way to go to reach points in the top eight. However, the opposite was true. He, too, avoided the misfortunes of the other drivers and, thanks to a great team strategy, made perfect use of the safety car's exit to the track. His car got "free" new tires and thanks to that, the Swiss took a breath for the famous chase.
One opponent after another had to look up at Delétraz's speed. And when he reached the fourth position, the already mentioned defect of Piquet helped him to the podium. Who knows where Louis would have gone if the race had been called a lap or two later. In any case, the driver of the Czech team demonstrated one of the most breathtaking chases in the entire Formula 2 season this year.
The last two races are waiting for the drivers next week on the same circuit in Bahrain. The title of champion will finally be decided. Mick Schumacher is the closest and Callum Ilott is not very far either. Schwartzman and Mazepin can only rejoice mathematically.
Antonín Charouz, the owner of the team, said: "Louise's third place is great, although I am very sorry for Pedro, because he really deserved to reach the podium. Also because he drove solidly on Saturday. Louis drove excellently on Sunday. It's a pity that the race didn't last a bit longer – he may have finished even better. We succeeded in strategy, the team's reaction was quick. We are looking forward to the finals next weekend."
Bob Vavřík, the team manager, said: "Qualifications were not successful, Ghioto blocked Louis' exit from the fourth turn. Although he was penalized for it, he was still the last. So it was more of an indication that it was not allowed. Louis did not start well on Saturday and the race did not go well for him either. However, Pedro drove solidly and on Sunday he confirmed that he belongs to the F2 championship. He moved up from the eleventh place to the third – a pity it was called two laps earlier. Louis was the only one with a medium-hard strategy; we also bet on the safety car and the risk paid off."
Louis Delétraz explained: "Friday's qualification was bad because I was blocked, and Saturday's race was not very successful. But then Sunday was perfect. Congratulations to all who participated in the well-chosen strategy. Hats off even to Pedro, who drove a perfect race until his technical problem. Now I have one week in Bahrain, during which I will be preparing with the team for the last races of the season."
Pedro Piquet claimed: "Sunday's race went great, the tyres held up and I was able to attack. Until the technical problem, everything was falling into place for a podium finish. I think it was the fuel pump, which has already happened this season. I hope everything will be fine next weekend. I'm staying in Bahrain now, I'm going to enjoy the nice weather and we'll start working hard again on Thursday. I believe that the last weekend of the season will be successful."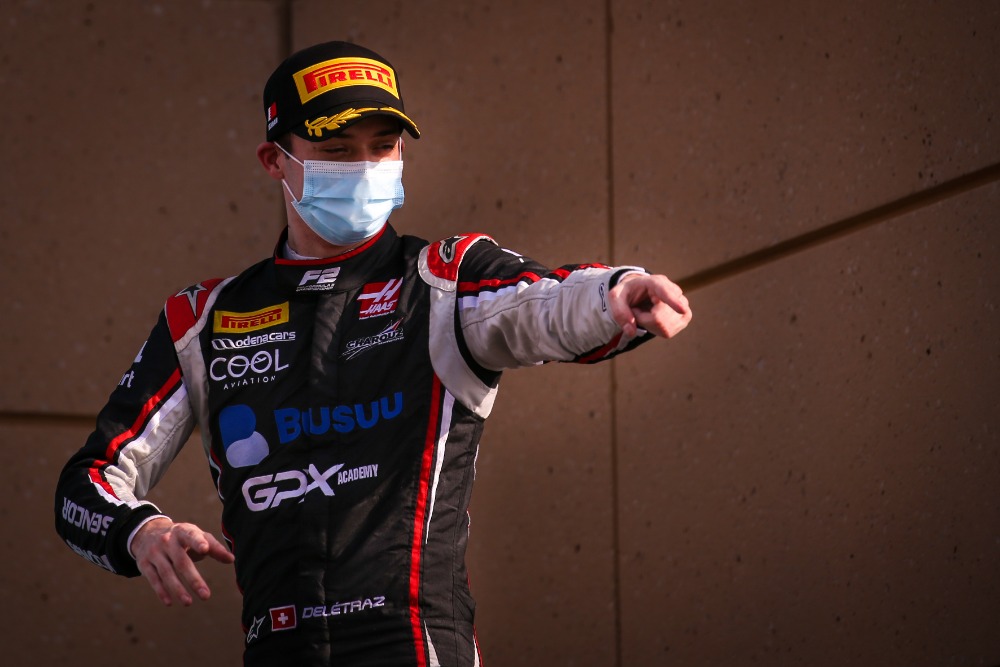 "Congratulations to all who participated in the well-chosen strategy."
---
Louis Delétraz