F2 continues in Hungary: Both Delétraz and Piquet want to reach the points this time, Qualification is key
---
16 July 2020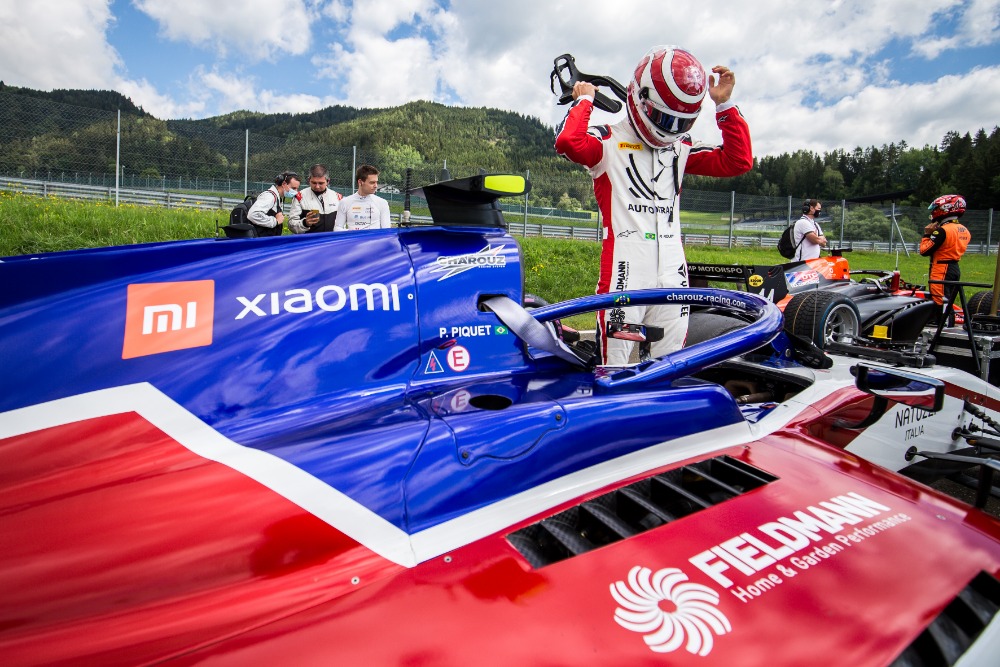 "I'm really looking forward to the races. I believe that we managed to prepare the car to reach the top levels. Of course, everything will depend on the qualifications."
---
Pedro Piquet
The Hungarian Grand Prix is another piece of the puzzle of this year's Formula 2 season, which was greatly affected by the coronavirus pandemic. As part of the F1 championship, the races of the accompanying F2 and F3 series will also take place at the Hungaroring. In both cases with the participation of the Czech stable, Charouz Racing System.
After the two first weekends in Austria, Charouz Racing System ranks seventh in the F2 standings. This score is mainly thanks to Louis Delétraz; the Swiss scored eighteen points during the first race and so far holds the 9th position in the drivers rankings. His teammate, Pedro Piquet is still waiting for points, but Hungaroring might change that.
In Hungary, important measures due to COViD-19 have been taken. According to the organizers, the ordered measures have to be strictly respected otherwise teams may receive heavy fines. However, drivers should not be affected by the coronavirus craze and will be able to focus fully on their performance. The Hungarian circuit is an "old acquaintance" for the Czech team – they have a lot of experience on this track. "I'm really looking forward to the races. I believe that we managed to prepare the car to reach the top levels. Of course, everything will depend on the qualifications," said Pedro Piquet.
Delétraz would like a follow up on the podium as in the first weekend of the season. "The circuit is demanding, the key will be to use the tires optimally," he adds. As Piquet mentioned, qualifying will really define the whole outcome of the weekend. Much of the driver's performance is based off of that. "The team worked hard, we made adjustments on the car which can bring us further ahead. We definitely want points," hopes the Charouz Racing System owner, Antonín Charouz.
Qualifications will start Friday at 5pm. You can watch it live on the official FIA F2 website here. The first race starts on Saturday at 4:45 pm, live broadcasted by Sport1. You can watch the Sunday sprint at 11:00 on Sport2.
Foto: Dutch Photo Agency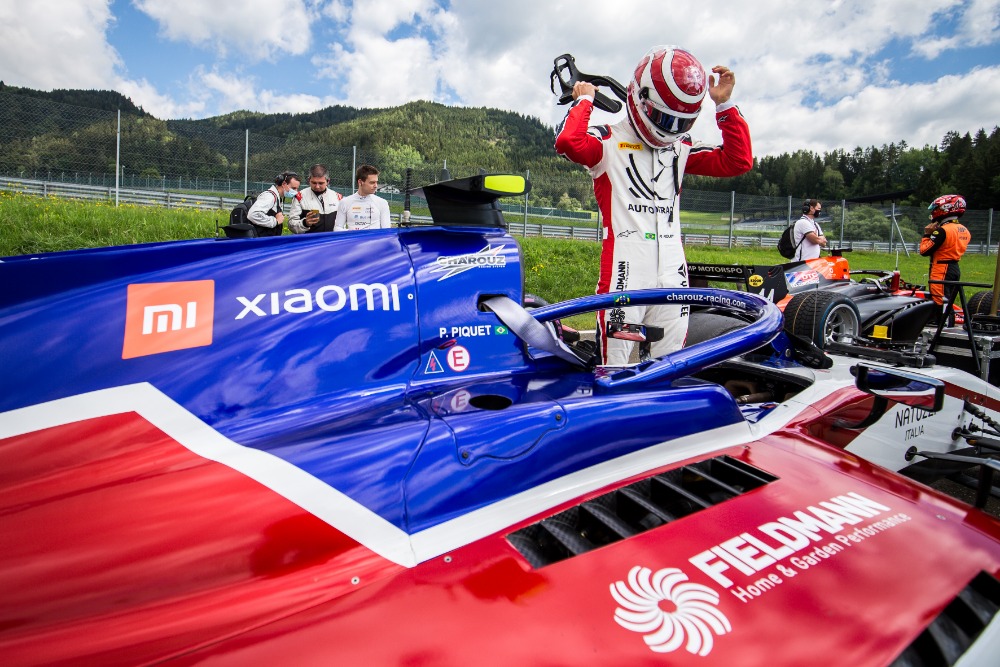 "I'm really looking forward to the races. I believe that we managed to prepare the car to reach the top levels. Of course, everything will depend on the qualifications."
---
Pedro Piquet