F2 at Silverstone: Delétraz secured points for Charouz Racing System
---
10 August 2020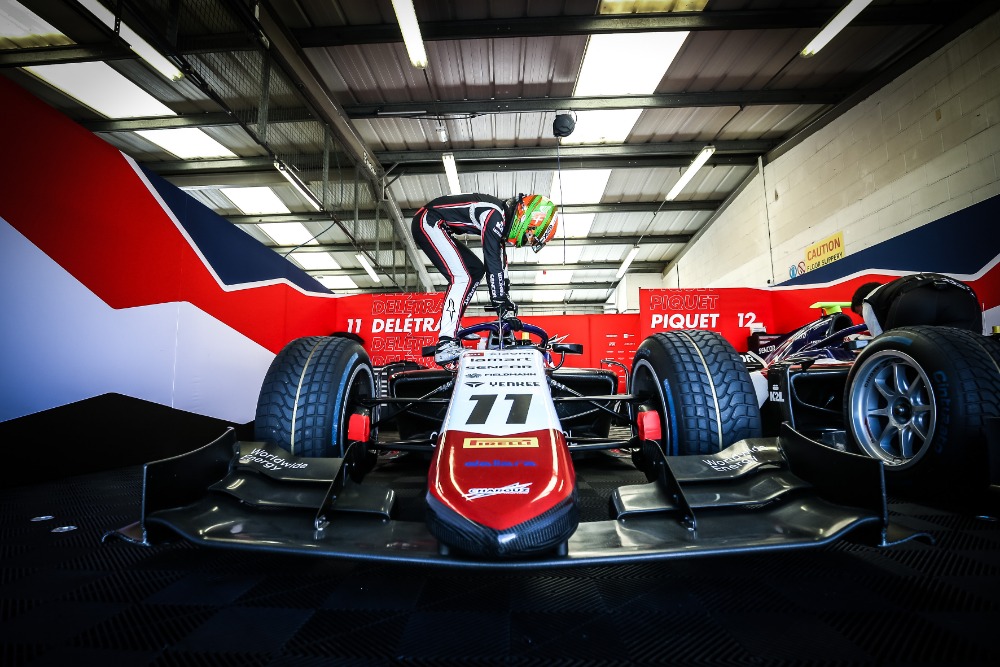 "Both drivers have speed. Louis confirmed that he is one of the best drivers of the season."
---
Antonín Charouz
The second weekend at the Silverstone circuit resulted in more points for the Czech team Charouz Racing System. Louis Delétraz secured them when he finished fifth in the main race, then took fourth place
in Sunday's sprint. His teammate Pedro Piquet did not score because his engine stopped right at the start on Saturday and on Sunday he spun into a pirouette after contact with his opponent.
After the not ideal Friday qualifications, both Charouz Racing System drivers had a completely different entry into the main race. At the former Silverstone military airport, Pedro Piquet's introduction turned into
a nightmare. The Brazilian's engine went out and even though he drove extremely fast afterwards, he did not manage to catch up with the enormous loss. The race could more or less be considered as a test.
Delétraz was experiencing a completely different story. He managed to push through from the ninth position up to the seventh place. Thanks to the correctly chosen tactics, he quickly changed into hard tires and began to chase other drivers. At one point, he even got into a fight for the third place, but the worn out tires did not allow for more than the final fifth place. Even so, it was a respectable result and a good start for Sunday's sprint.
In it, the Swiss fell from the fourth place on the starting grid at the very beginning. This did not exclude him from the fight for the elite five, but he watched the battle for the podium from further away. However, he can definitely take the final fourth place as a success – he even defended the attacks of his opponents in the last round.
Piquet did not have a chance for a better than final 16th place, because his pirouettes (which, by the way, he managed brilliantly) disqualified him from fighting for the top ten. Another fun fact is that he set one of the fastest times once again.
The FIA F2 Championship continues next weekend in Barcelona.
Antonín Charouz, the owner of the stable, said: "Both drivers have speed. Louis confirmed that he is one of the best drivers of the season. Pedro was unlucky, but he was one of the fastest pilots on the track. He is a newcomer to F2, he has to gain experience and I firmly believe that he will become one of the best drivers in the championship. We are already looking forward to Barcelona, with which we have a lot of experience from the past."
Bob Vavřík, team manager, said: "I am satisfied that the team gained more points. However, the qualification did not go as expected, which determines the final results. On Sunday, Pedro spun after contact with his opponent, on Saturday his engine turned off – that can be attributed to the novice's inexperience. On the other hand, we all now expect Pedro to pull it all together and show his potential. Barcelona is waiting for us, which is the team's favorite track and it should fit the drivers well."
Louis Delétraz explained: "I am satisfied with the points I have earned. I think the car was well prepared, but on my part the qualifications were not optimal. I had good speed in both races, the team's strategy was good, the tires held up, and I think I could have been on the podium. I'm looking forward to Barcelona, if we manage to set up the car well and manage the tires properly, we can be among the best again."
Pedro Piquet claimed: "On Saturday it was my fault at the start, on Sunday I was pushed out by another driver, there was not much to do with it. However, the pace was very good, especially in the first race. I think if I was a little more lucky, I could be in the top 10. Unfortunately, it hasn't worked out yet. I'm looking forward to Barcelona, I've always enjoyed the track there. I hope we set up the car well and will be fast from the beginning."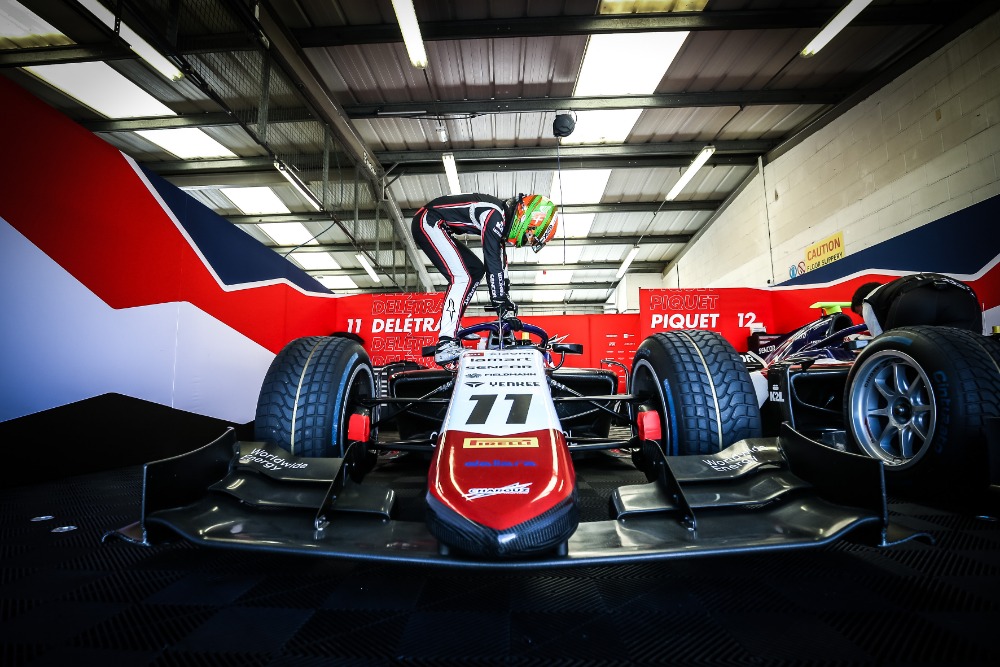 "Both drivers have speed. Louis confirmed that he is one of the best drivers of the season."
---
Antonín Charouz