Encouraging results for Charouz Racing System in the FIA Formula 3 Championship first 2021 tests at Spielberg
---
05 April 2021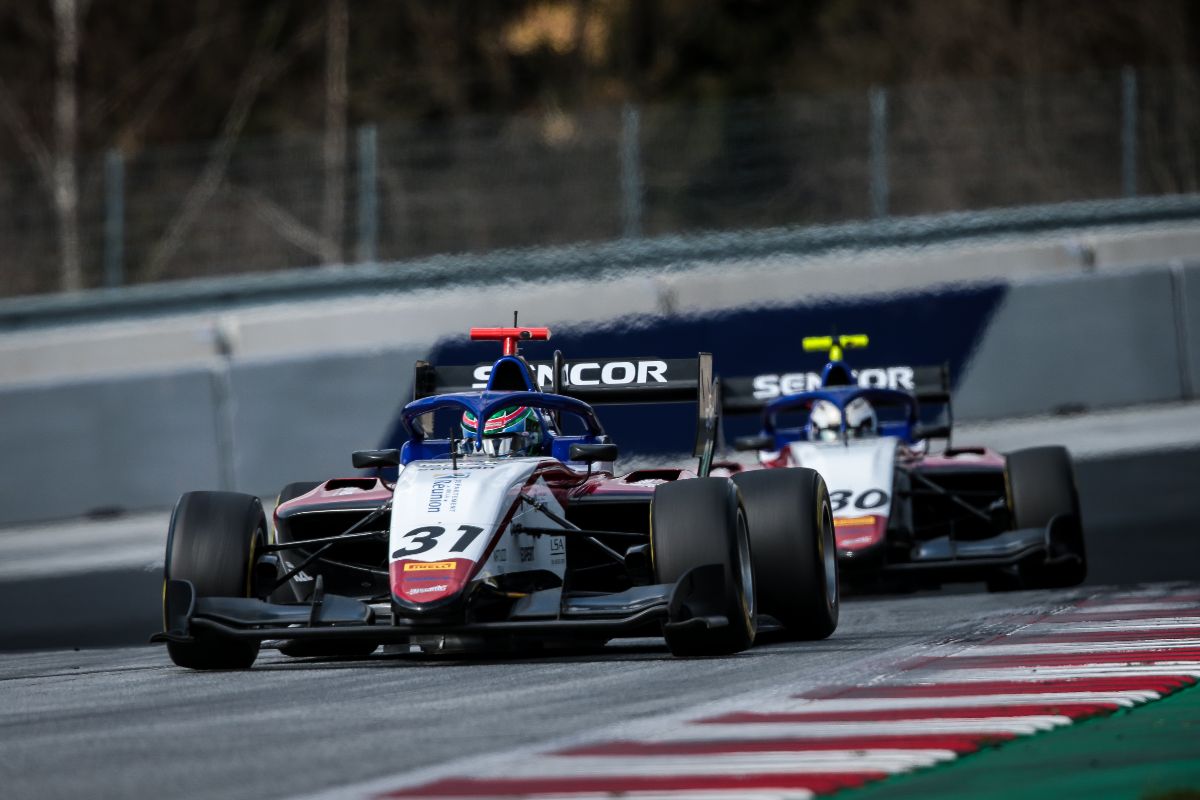 "The two days of testing in Red Bull Ring were solid and productive. We maximized our track time and got some important testing."
---
Logan Sargeant
Charouz Racing System started its on-track preparation for the upcoming FIA Formula 3 Championship, with an encouraging two-day official test at the Red Bull Ring in Spielberg, Austria. Reshad De Gerus, already confirmed for the 2021 campaign, was joined in the line-up for this occasion by the 2020 title contender Logan Sargeant and returnee Michael Belov, fielded last year by the Czech team in the last three rounds. There's a sense of general satisfaction after the work done, as confirmed by the timesheets and drivers' feedback.
At least one Charouz Racing System car figured in the top 10 of each standing, as both days were split into a morning and an afternoon session. On Saturday morning, Russia's Belov set the 9th fastest time (1:19.726) while America's Sargeant was just a couple of tenths behind in 14th (1:19.964). Both lowered their limit in the afternoon, with Sargeant 7th fastest thanks to a 1:19.198 lap, and Michael 12th in 1:19.406. In the meanwhile, series' rookie De Gerus was focused on his apprentice program with 72 laps covered during the whole day, and a personal best of 1'19″933 among a very balanced field.
Sunday's early morning was disturbed by cold weather and some snowflakes, but after a couple of hours of wait, the Charouz drivers went out of the garage. Belov (1:18.943) and Sargeant (1:18.981) ended respectively in 6th and 7th, separated by a couple of hundredths, while in the  afternoon session, the Russian set 8th in 1:18.894, the best performance for the Charouz squad during these two days. Logan was 13th in 1:19.204.
On his side, young Frenchman De Gerus showed good progress at the wheel of his Dallara-Mecachrome car, claiming his fastest lap in 1:19.625, not so far from his more expert team-mates. Moreover, the driver from La Réunion performed 83 laps on Sunday, standing out as the most active driver in the morning with a total count of 43.
All members of Charouz Racing System squad also kept a special eye on a fourth driver on track, Juan Manuel Correa. Eighteen months and a long recovery after the crash in Spa-Francorchamps during the 2019 FIA Formula 2 Feature Race, the American drove for the first time a F3 single-seater in advance of his racing comeback in the FIA Formula 3 Championship. Charouz team is delighted to see the levels of competitiveness Correa is already showing.
The FIA Formula 3 Championship operation of Charouz Racing System operation will return to action at the next pre-season test in Barcelona on 21-22 April, on the same venue that will host the season opener in May. Spielbergs' Red Bull Ring will be the scene of Round 3 on 2-4 July.
Antonín Charouz, the owner of the team, said: "First of all, I would like to express my joy to see Juan Manuel behind the wheel again. He was a member of our family in 2019 and we know how many sacrifices and how much effort he needed to be in action during these two days, continuing to honour his dream despite that accident. We are proud to see him already so competitive and we wish him all the best for the 2021 season. We are going to be rivals on track, but for us, Juan Manuel will be forever a friend".
Bob Vavřík, the team manager, explained: "We are satisfied with the job done in these two days, with many laps completed and good indications for the upcoming season. Logan provided us with valuable feedback as we expected after seeing him fighting for the 2020 title, while Michael took advantage of the previous work with us to go a step beyond in the performances, trying in addition some different setups. Reshad is still in the initial phase of his familiarization with the FIA Formula 3 car, the most important thing for him was to complete mileage. He accomplished the target with no errors. Now we have a good amount of data to analyze at our base before the next collective tests in Barcelona. As team owner Antonín, I'm happy to see Juan Manuel back on track. Let's hope to enjoy some good battles during the year".
Reshad De Gerus affirmed: "It's been a good two days of tests, I've learned a lot and I understand the car better. There is some work to do to be ready for the first race. Now let's focus on the tests in Barcelona".
Logan Sargeant claimed: "The two days of testing in Red Bull Ring were solid and productive. We maximized our track time and got some important testing. I'm happy I was able to help as much as I could".
Michael Belov told: "I am really happy that I drove the F3 pre-season test in Red Bull Ring with Charouz Racing System. After winter break I spent a couple of runs to get confident with the car, and then we start to work on setups, my driving and so on. I am happy how these two days went, we did a really good job. And I also want to thank SMP Racing and Charouz for this chance they gave me".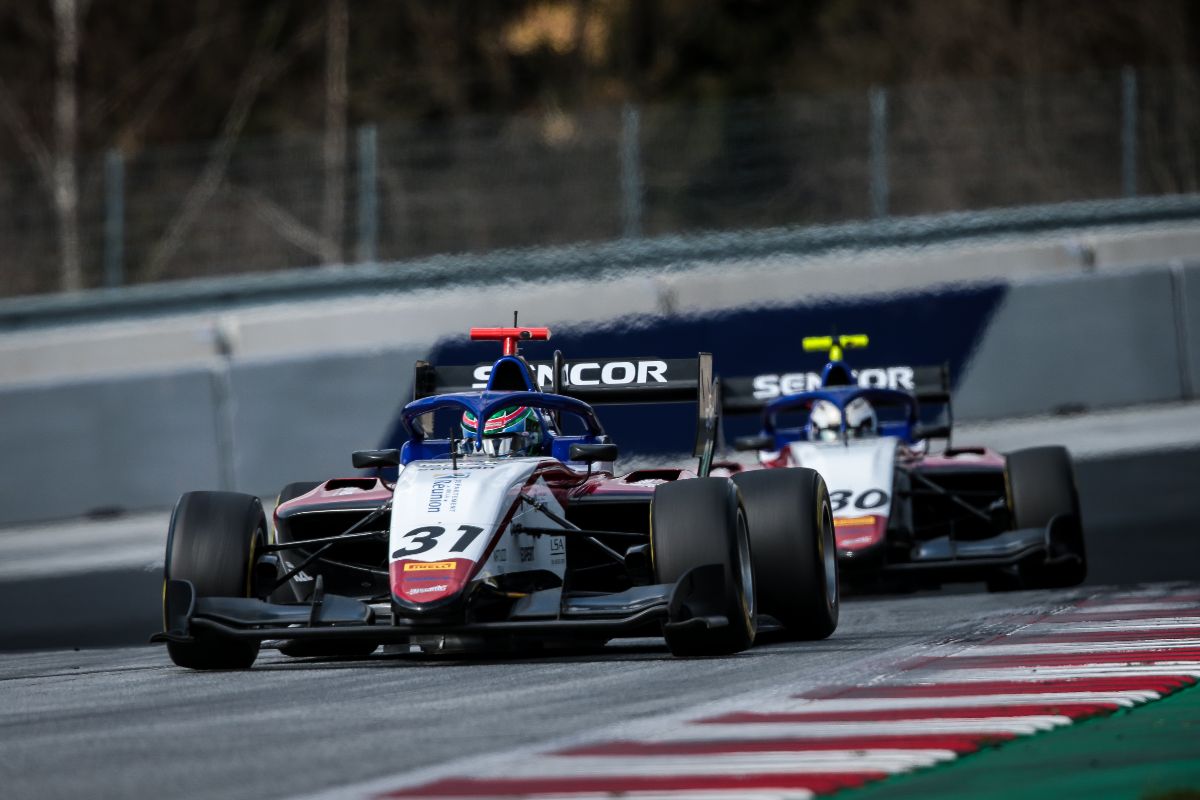 "The two days of testing in Red Bull Ring were solid and productive. We maximized our track time and got some important testing."
---
Logan Sargeant