Delétraz scored in Monza, Piquet fell behind after a collision
---
07 September 2020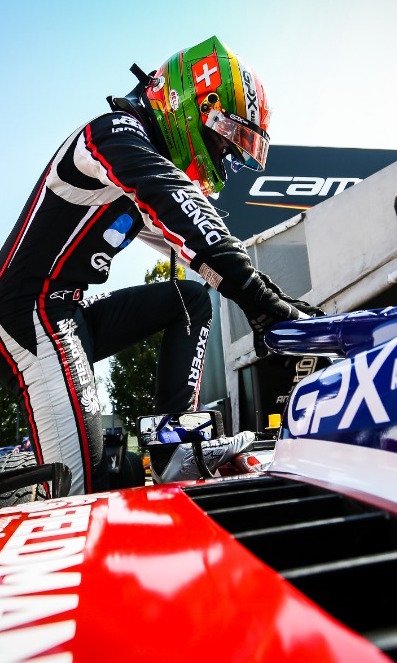 "As for Mugello, I don't know the track at all. But it is a great challenge."
---
Louis Delétraz
The Czech Charouz Racing System team shone bright on both racing days in the legendary circuit in Monza. The team's battalion was held high mainly by Louis Delétraz. He claimed the 8th position on Saturday and therefore the pole position in Sunday's sprint. The sprint finally resulted in a very nice fifth place, although he might have expected more.
The Swiss pilot finished ninth in the qualifying race, securing his involvement in the fight for points. His teammate, Pedro Piquet, qualified as eighteenth, which meant that if he wanted to score, he would have to pull off a truly extraordinary performance. However, the Brazilian almost managed as he finished twelfth.
Delétraz, on the other hand, was driving very well since the start and it even seemed as though he might reach the podium. Nonetheless, his tires deteriorated over time and he eventually lost the seventh position in the last lap. On a positive note, this meant that in Sunday's sprint he would start from the first position on the grid!
The Swiss had a clear view of the grid and hoped that he would sprint to the finish line first. The other drivers, however, had the same plan. Delétraz still kept fighting and even losing the first position was no tragedy. Piquet moved up by two places very quickly and he might have even hoped for scoring points.
The Brazilian was slowed down by dirt on the track, however, and had to go into the pits. In the end he claimed 18th position. It was Delétraz who fought for the elite five – thanks to his final 5th position he brought home a great portion of new points. Another F2 weekend is scheduled for next week in Mugello.
Antonín Charouz, the owner of the team, said: "Both drivers had a very solid speed and pace. The car was set also set up well. Louis reached points in both races on points, which is certainly positive. But more could have been gained from the pole position. Pedro was unlucky on Sunday, maybe he could have made it to the top eight."
Bob Vavřík, team manager, said: "Our cars are fast in both F2 and F3. We are at a similar level with the competition. In Monza it is necessary to use the whole track, only little was missing for better positions. We are all here to win. Of course, the expectations are always higher, the usual performance is not enough. Next week we have Mugello – the team always raced well there. Experiences from other categories are definitely useful."
Louis Delétraz explained: "The entire weekend was marked by Friday's qualification when we were stopped by the red flag in the fast lap. That cost us a lot. The racing pace was good, only a few tenths were missing. In Monza, however, it is very difficult to defend the leading position. Sunday meant a place in the top 5, which is not bad, but we all work very hard so not being the best is disappointing. As for Mugello, I don't know the track at all. But it is a great challenge."
Pedro Piquet claimed: "Qualifications were strange, I was stopped by the red flag in my fast lap in the last lap. Even so, we didn't have enough speed. Sunday's start went well, I got a few positions ahead and fought for points. Unfortunately I had contact with another vehicle and broke the front wing. There was nothing that could have been done about it. Now we move to Mugello, the track looks very nice. I'm excited to be able to race there."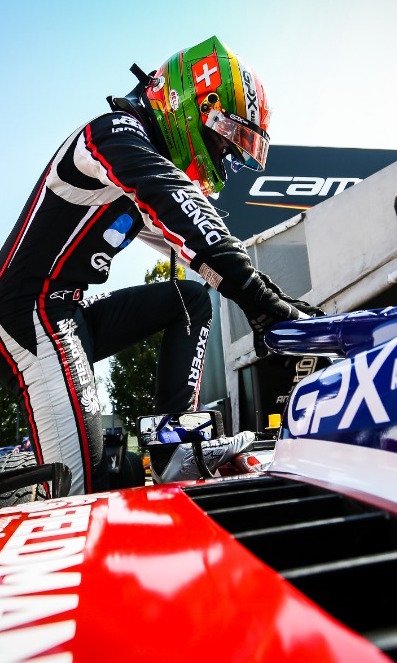 "As for Mugello, I don't know the track at all. But it is a great challenge."
---
Louis Delétraz