Charouz Racing System spectacle: Delétraz finished third and second in Mugello!
---
14 September 2020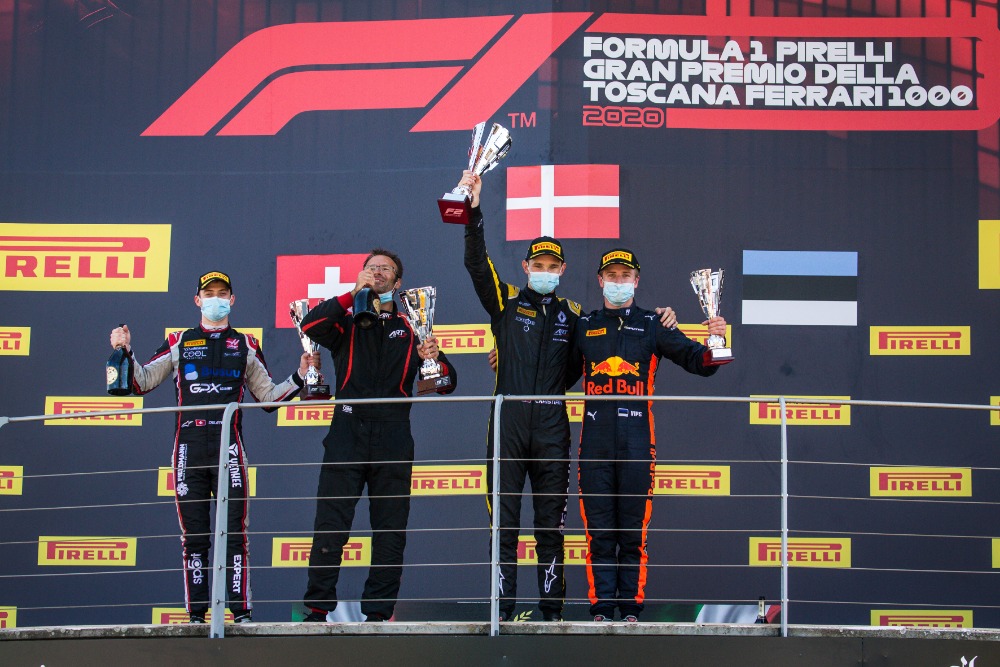 "Louis has clearly shown that he is one of the best drivers this season."
---
Antonín Charouz
The Swiss pilot Louis Delétraz has a very successful weekend in the
FIA-F2 championship behind him. At the Mugello circuit, he finished third in Saturday's main race and second in Sunday's sprint! His performance meant another successful weekend for Charouz Racing System and he got closer in the fight for the title.
A new track and a new feeling for the Charouz Racing System team.
In Mugello, for the first time this season, the driver of the Czech team reached the podium twice. The great Louis Delétraz finished third in the main race, which he then improved by one place on Sunday.
Friday's qualifications did not indicate that the Czech team should be
so optimistic. Delétraz finished twelfth, but this was caused by Vips,
who deliberately slowed him down in his fast lap. The Geneva native got
a healthy kick of anger and motivation.
Thanks to great driving and a well-chosen team management strategy, he managed to move up to the third place. In addition, he drove the fastest lap, and the fastest pit stop again. His teammate Pedro Piquet made
a mistake in the pits and finished thirteenth, but only 1.1 seconds shy from reaching a point.
The cherry on top then arrived on Sunday. Delétraz started well and circled in third place, after a while he moved forward one more place and did not let anyone in front of him. With the third and second place from Mugello, the Swiss is now in a realistic battle for the title. In two weeks the races continue in Russia, then two weekends in Bahrain. That means that many plints are still in the game.
We must not forget about Piquet, who also fought like a lion on Sunday.
In the end, he claimed the twelfth place when he performed some very nice overtaking maneuvers.
Antonín Charouz, the owner of the team, said: "Louis has clearly shown that he is one of the best drivers this season. He was very experienced,
he made virtually no mistakes. On Saturday, the chosen strategy helped him a lot and the fact that, unlike some rivals, he managed the tires well. On Sunday, he confirmed the form. Pedro takes the rookie tax. He has speed and pace, he is predatory, but he is still learning. But we were counting with that."
Bob Vavřík, team manager, said: "A few things went well on Saturday. First of all, we chose a good strategy for Louise at the beginning. Second, Louis had a good restart after the first safety car. And third, we had the fastest pit stop again. Louis also drove great on Sunday, he managed everything tactically. But Pedro also joined, who also drove a very good race.
With every race he learns more."
Louis Delétraz claimed: "It was a good weekend, two podiums are a great result and also many points. Congratulations definitely belong to the whole team for doing a great job. On Saturday, we chose a good strategy, including a restart after the safety car. Working with tires was also good, we did not wear them out much. We managed everything well, which was reflected in the placement on the podium. I'm not thinking about the title,
I want to get as many points as possible, which is important for me.
Of course, I want to be as high as possible in the final ranking."
Pedro Piquet explained: "Qualifications were very bad for us. We got into a lot of traffic and didn't drive the fast lap the way we wanted. I don't know if I could have scored on Saturday, but a more successful qualification will definitely help to start further ahead. In addition, I had a damaged cooler
in the main race, I had to go to the pits and unfortunately stayed there.
But I enjoyed Mugello, it's a fast and challenging circuit."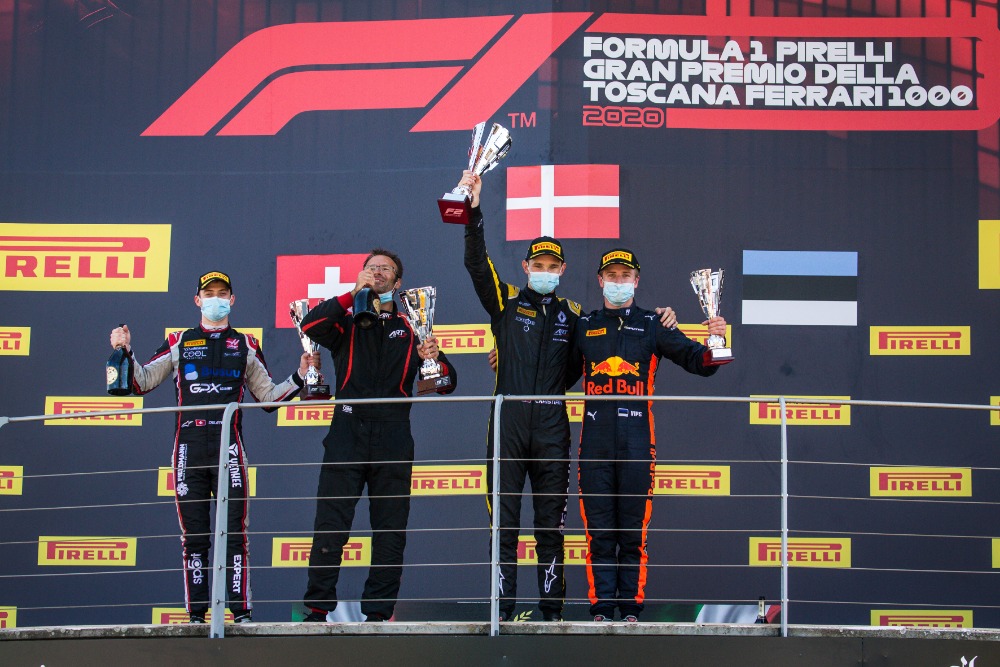 "Louis has clearly shown that he is one of the best drivers this season."
---
Antonín Charouz