Charouz Racing System scores again good points and a podium finish in the FIA Formula 3's penultimate round
---
06 September 2021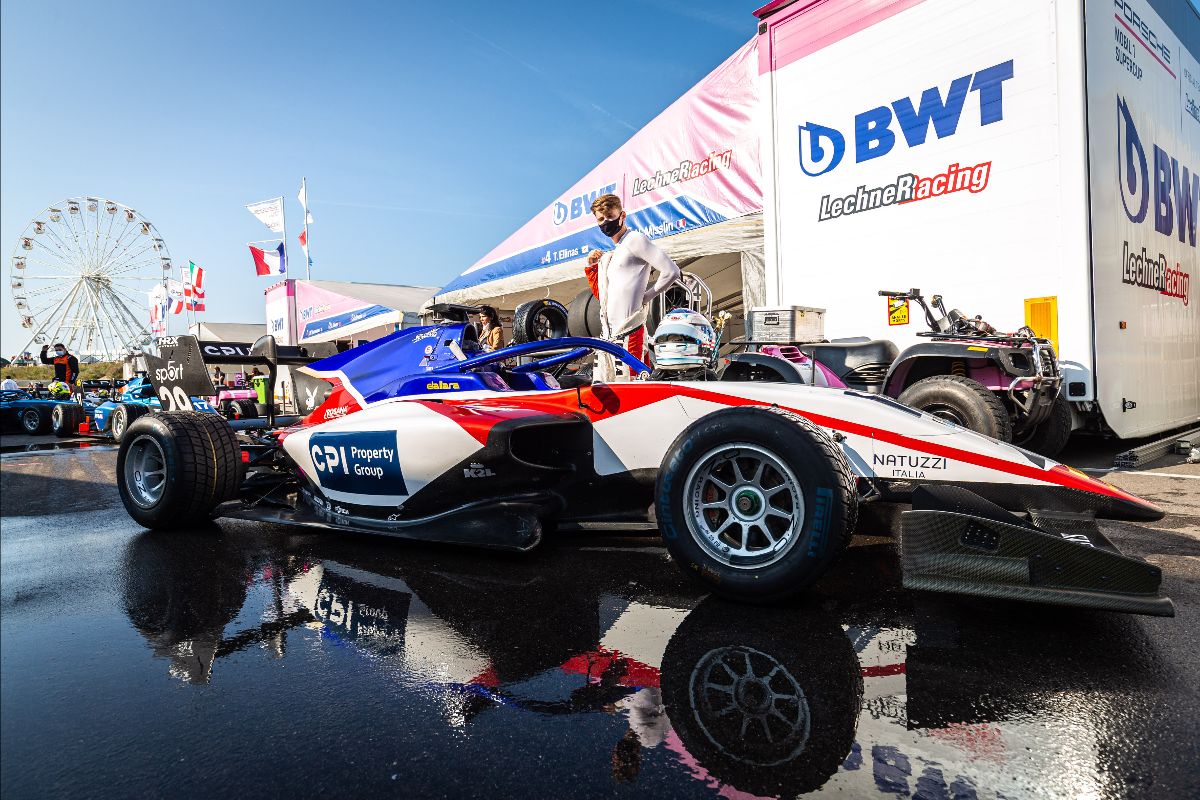 "Race 1 went extremely well, we had a very good pace and kept Leclerc under pressure from lap 1. I really think we could win but it was a good fight between us."
---
Logan Sargeant
Charouz Racing System finished again on the podium in the sixth and penultimate round of the FIA Formula 3 championship. At Zandvoort, the Czech squad displayed a top-class performance level and fought hard, scoring good points with Logan Sargeant, able to show his skills and competitiveness that allowed him to finish in the Top 10 in all three races.
On a very narrow and winding track, the qualifying session was particularly difficult for everyone due to the traffic, which made it very difficult to find the right timing to have a shot at a clean lap. Sargeant, however, managed to set the eleventh time, which allowed him to start from the first row for Race 1. The American driver fought throughout the whole race for the lead, demonstrating an excellent pace and conquering the second position at less than a second from victory.
Race 2 was less fortunate for Logan. A problem with 6th gear forced him to a much slower pace than the one shown in the first three laps, during which he was in P7, but still enough to defend P10, earning another point. He did better in Race 3, with a really solid performance that saw him in P6 under the chequered flag. Sargeant thus closed the Dutch weekend with a total of 21 points, which allow him to firmly remain in P9 in the Drivers Standings, as well as for the team to maintain P6 in the Teams Standings.
Zdenek Chovanec and Hunter Yeany had a more complex weekend, as they're still in their learning phase after the difficult and tricky debut at Spa last week. The American driver was involved in an accident in Race 1, fortunately without consequences, but was then able to overcome some minor issues and go all the way to the end in Race 2 and Race 3, both times in P23. Chovanec struggled as well and had his best result in Race 2, finishing P20.
Up next is the final round of the FIA Formula 3 championship. Previously scheduled to take place at the Circuit of the Americas in Austin, Texas, the last chapter of the season will instead be held at Sochi, Russia, on September 24-26. It will be the first time that F3 and F2 will race in the same event with the new 3-race format that has been confirmed to remain unchanged for both championships.
Antonín Charouz, team owner
"It's definitely been another satisfying weekend for us. This round was a challenge both from a technical and a sporting point of view, the team has been able to find a good setup and Logan to make the most out of it, especially in Race 1 and Race 3. We leave Zandvoort with 21 more points, which allows us to have a safe margin to maintain the sixth position in the Team Standings. We'll arrive at Sochi aiming to end the season in the best possible way, in the last two races we have shown that we can stay in the top positions and finish the season with a win would pay off the excellent job done by the team this year".
Logan Sargeant
"For me, it was another good weekend for sure. The qualifying session was a very tricky one, difficult to get a clean lap and find a gap in all the traffic. Race 1 went extremely well, we had a very good pace and kept Leclerc under pressure from lap 1. I really think we could win but it was a good fight between us. Race 2 on the other hand was a bit disappointing, I had a mega first 3 laps but then I lost the 6th gear and just slipped back from there. Race 3, fortunately, was better, we had a great first couple laps and then a strong pace throughout the race that made me gain 5 positions. I also have to say a big thank you to the team for getting the car fixed for Sunday's race".
Zdenek Chovanec
"The start of the weekend wasn't that easy and smooth. I didn't manage to put together a proper lap in qualifying, while in Race 1 and 2 we struggled a bit with the pace. I had a good start in Race 3, but the pace in the initial stage of the race was again not the best. It got better before the end though, we didn't do any mistakes and it's definitely very positive that we managed to finish all three races. I'm happy for this weekend all in all, it was a very challenging track".
Hunter Yeany
"It's been tough but, in the end, I'm satisfied. Qualifying was hard, but starting P29 we had nothing to lose in Race 1 so I was ready to send it. It was in fact a good race, we passed multiple cars and we were making moves up through the field. Unfortunately a contact with another car caused a puncture and we didn't finish the race, also got a 3 place grid penalty for the second race, where we were running at good pace in the first few laps until our front wing got clipped causing us to fall behind. The last race on Sunday morning was ok, but falling out of the DRS train and not having a draft set us back a bit. I'm still learning a lot every time I get in the car so it was good to cover more mileage on this beautiful track, now on to Sochi for the season finale!".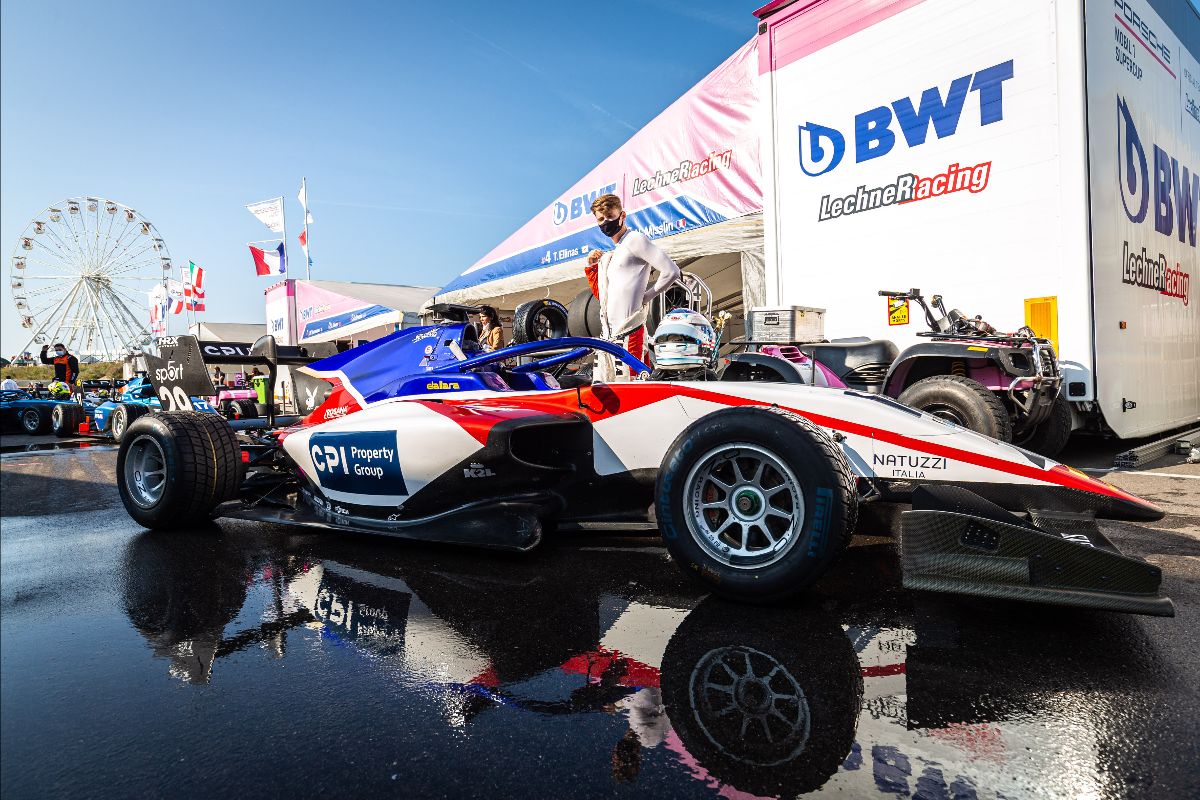 "Race 1 went extremely well, we had a very good pace and kept Leclerc under pressure from lap 1. I really think we could win but it was a good fight between us."
---
Logan Sargeant