Charouz Racing System archives Monaco round in the 2021 FIA Formula 2 Championship journey
---
24 May 2021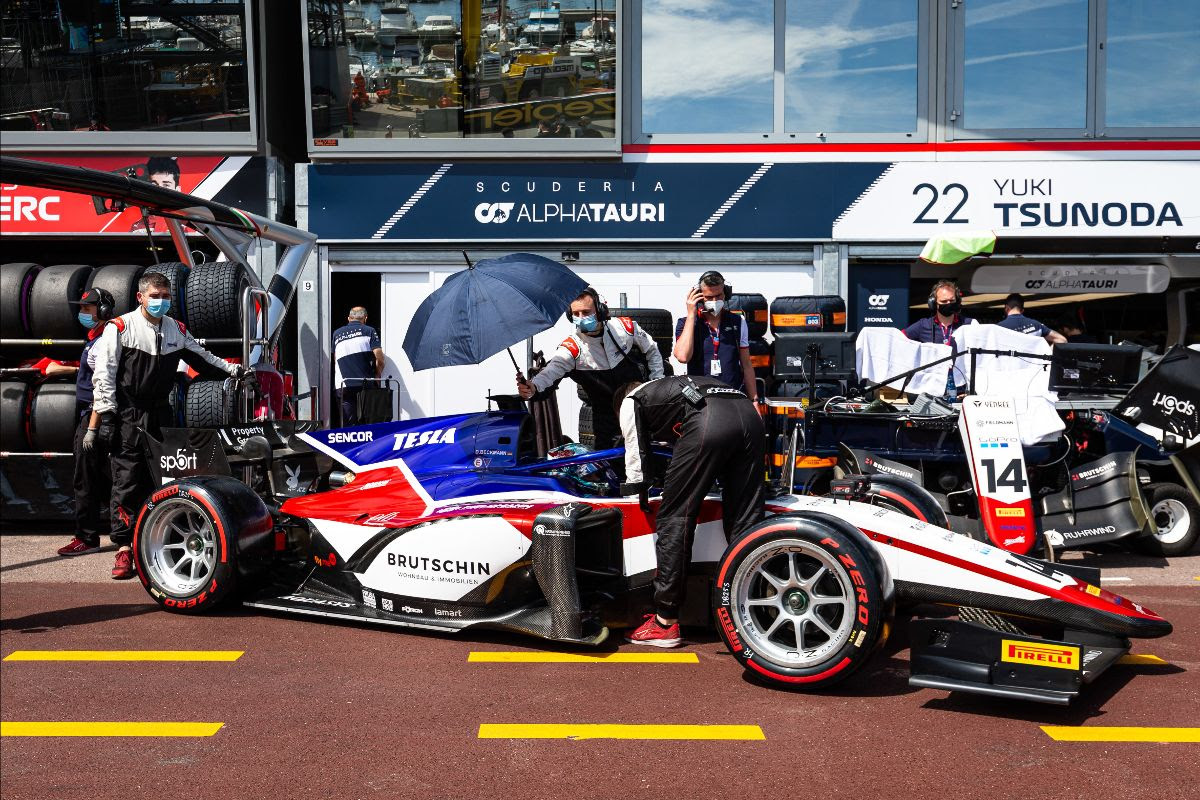 "David and Guilherme made no mistakes and we can be satisfied with their job. This experience can be useful ahead of the next round in Baku, another street track."
---
Antonin Charouz
Charouz Racing System completed its second round in the 2021 FIA Formula 2 Championship, returning to the legendary Monaco street track after two years. The Czech squad couldn't earn points-paying results, but David Beckmann and Guilherme Samaia did a good job in their first racing weekend here, collecting useful feedback and mileage for the remainder of the season.
Both drivers started familiarising themselves with the Montecarlo circuit during Thursday's free practice session. To reduce the traffic risk, qualifying was split into two segments: David was 7th in Group A, becoming 13th on the grid, while Guilherme was 10th in Group B and so he lined up on the 20th spot. In Friday's race 1, the German driver gained one position and took the chequered flag as 12th, not far from the top 10, while the Brazilian ended 17th.
Race 2 on Saturday morning posed a further challenge for the Žebrák-based operation due to the wet track, after the rain fallen in the previous hours. Using Pirelli P Zero wet tyres, David was building a clean performance, but on lap 24 he was clipped from behind by a rival car at the Sainte-Dévote turn, and he was forced to retire. Team-mate Samaia crossed the finish line in 14th position, again recovering some positions on the calendar's hardest track for overtaking. Later on, he was promoted to 13th after the post-race technical checks. In race 3, the Feature Race with mandatory pit-stops, David confirmed his starting position ending in 13th, and Guilherme stepped up from 20th to 15th.
The next FIA Formula 2 Championship 2021 round is scheduled in two weeks time at Baku, on another challenging street track.
Antonín Charouz, Team Owner
"We enjoyed the comeback to Montecarlo, the most iconic venue in the FIA Formula 2 Championship calendar, but this weekend didn't reward us as we hoped. David and Guilherme gave their best, on their first time racing here, being aware that overtaking in Monaco is always hard and so they couldn't gain so many places after the qualifying. David was quite unlucky when he had to retire in race 2, hit by another car. By the way, he and Guilherme made no mistakes and we can be satisfied with their job. This experience can be useful ahead of the next round in Baku, another street track".
Guilherme Samaia
"The Monaco weekend is over, it is an incredible place, with super challenging limits. It's incredible to drive between all these walls… It was a really tough weekend as it's a very close competition in Formula 2, with a short mileage and not many laps to learn the track. We had very different conditions passing through green track, good track, with rain as well. It was tricky to find a good set-up especially for the race with the rain, which we didn't expect to dry up so quickly. We learned a lot anyway, I'll take this experience through the season and onto Baku. My qualy was a bit of a shame, I hit the wall and this is a track which doesn't allow any mistake, but I will learn from this experience".
David Beckmann
"I think we missed a couple of positions in qualifying and we hadn't a great start in Race-1, which prevented me from overtaking and I got  stuck behind the 12th place. It's hard to recover with the reversed grid positions. Race 2 was unfortunate with the incident, but we hadn't a great race pace, tires overheated on the drying surface. In the lace race, the pace was actually good, but I got stuck behind the car in front and lost all the pace due to massive degradation. On free air the pace was good, I was one of the quickest guys on track, but I found another car in front of me and remained in P13. With a better qualifying  I guess the reverse grid could have helped us because starting out from the Top-10, it is difficult to manage the race, also because of some drivers' unfair behaviour, but now we have Baku next where overtakes are easier. I'm still happy for my first time in Monaco without big issues and some good track time to increase my experience".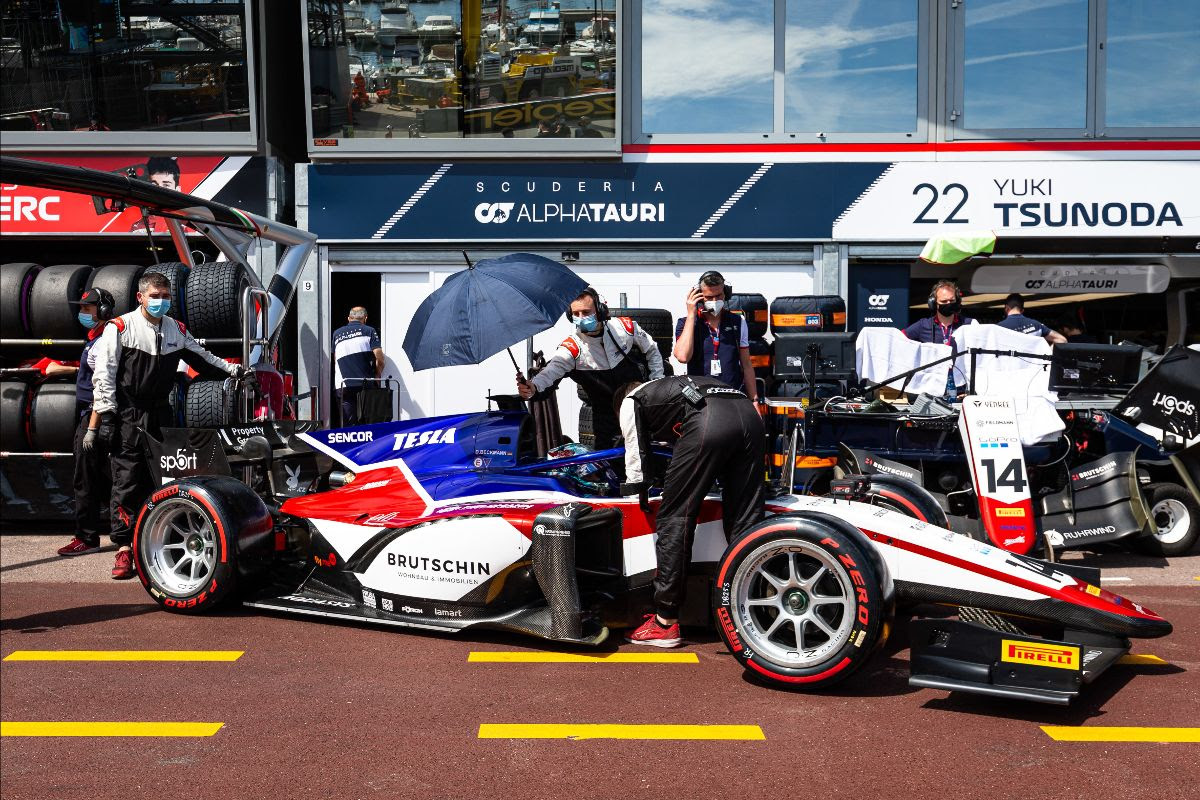 "David and Guilherme made no mistakes and we can be satisfied with their job. This experience can be useful ahead of the next round in Baku, another street track."
---
Antonin Charouz