Both Delétraz and Piquet improved on Sunday, but it was not enough to score points in the Grand Prix of Styria in F2
---
12 July 2020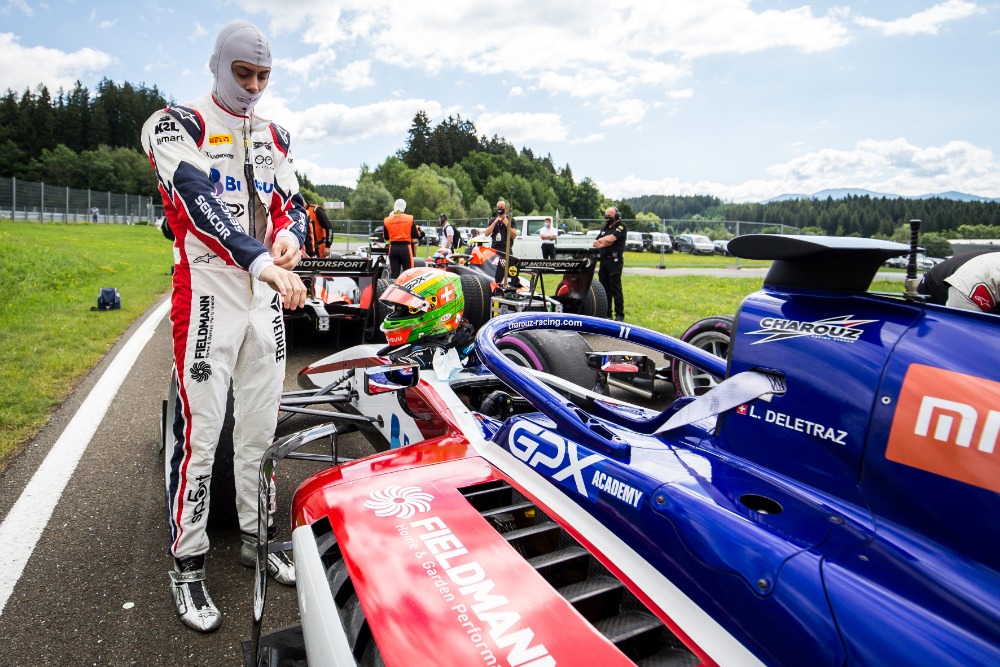 "From our point of view, Sunday was more promising; both pilots showed that they can race and have speed."
---
Antonín Charouz
The Grand Prix of Styria is the second event of this year's FIA F2 season.
While the Czech Charouz Racing System team was quite successful in
Austria last weekend, this time there is neither the stage nor any points.
Despite the fact that both drivers, Louis Delétraz and Pedro Piquet,
improved significantly in Sunday's sprint compared to Saturday's main
race.
You do not enter the same river twice, just like there are no two identical race weekends on the same circuit. While last weekend Delétraz took seventh place at the Red Bull Ring and finished second in the sprint, this time he finished in the 19th and 12th position, respectively. In any other case, an improvement of seven places would almost certainly mean gaining points, but this time the eighth place was still very far. Delétraz's teammate, Pedro Piquet, managed to climb up from the 18th position to the 14th, but even that was too little.
On Sunday, however, both riders finally showed great speed and pace. They desperately lacked both during Saturday's race, which was clearly visible in the results. The truth is that the weather was dreadful; nobody would want to race in almost zero visibility. On the other hand, the conditions were the same for everyone. While Piquet is a newcomer to the championship, Delétraz is an experienced driver. Not only points, but also regular podium finishes are expected of him.
Both riders will have another chance next week at the Hungaroring.
In Hungary, everything needs to be improved to claim the positions that both the pilots and the team expect. As always, the qualifications race starts on Friday, the main race will take place on Saturday, and the sprint on Sunday.
Antonín Charouz, the owner of the team, said: "From our point of view,
Sunday was more promising; both pilots showed that they can race and have speed. Unfortunately, a number of factors played a role on Saturday, from the weather to technical problems. In sports, these things happen – once you're down, the next time you're up. We are down today, but last weekend we celebrated a podium finish. And we want to build on that in Budapest, we have no other choice."
Bob Vavřík, the team's manager, said: "If the qualifications fail, it drags on throughout the entire weekend. And that's exactly what happened to us.
On Saturday we didn't manage to get any further ahead, so on Sunday we started the sprint again from the back positions. We adjusted the cars so that they would last for twenty-five laps, which they did. Both drivers were among the fastest in the starting grid – I can be satisfied with that.
As for Hungaroring, it's a circuit full of turns, completely different from the Red Bull Ring. But over the years that we've been going there, we gathered a lot of experience and data. So I do believe in good results."
Louis Delétraz explained: "Last weekend was great, but this time it was very difficult. We didn't start off right, our tires didn't work properly. Qualifications did not end well, which meant a big loss for Saturday's race. Then we worked hard and made a lot of changes by Sunday's race, which showed in the results. In Budapest we have to work on the tires, because the circuit is demanding. We also have to continue with the improvements we made for Sunday's sprint."
Pedro Piquet claimed: "On Saturday we took a risk with an early pit stop, which didn't work out. By the end of the race, our tires were very worn out.
It was my first race in the F2 series on a wet track, so I struggled a bit.
In the end, we didn't have a great pace either. We improved on Sunday, tuned the car a bit, which makes me very happy. I felt great and I believe that we will benefit from what we have learned in the future. Maybe already in Hungary, even if it is a completely different circuit."
Foto: Dutch Photo Agency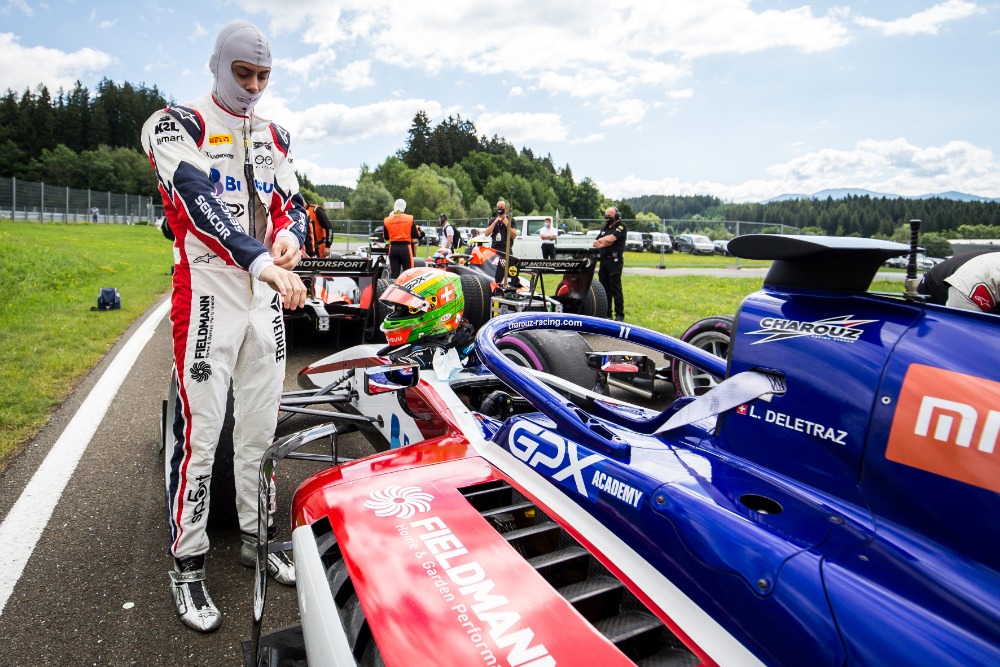 "From our point of view, Sunday was more promising; both pilots showed that they can race and have speed."
---
Antonín Charouz