Belgium brought no points: Fraga, Staněk and Belov finished very far among the defeated
---
30 August 2020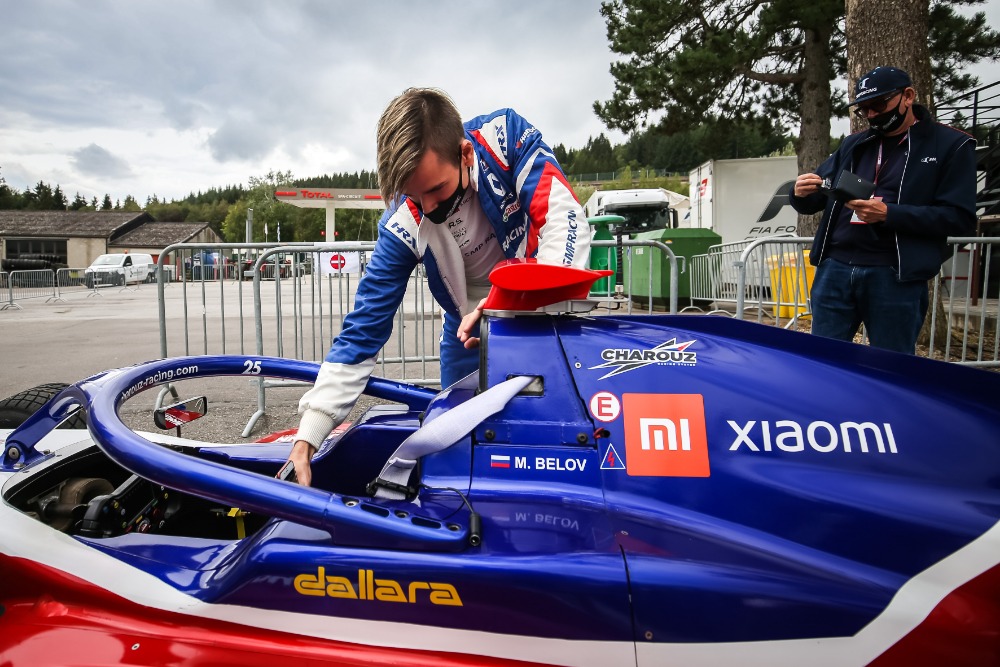 "The first weekend in F3 was not bad. I learned a lot about the car."
---
Michael Belov
Who knows where the Charouz Racing System drivers would be if the qualifications were not part of the Grand Prix. This is where the hopes for a solid position for Igor Fraga, Roman Staňek and, more recently, Michael Belov end. They do have relatively decent speed, but it is practically impossible to reach points from such far starting positions in this thirty-member starting field.
Focusing on qualifications and finally having enough speed for a good starting position in the main race in Spa. That was the main goal of Fraga, Staňek and Belov, who joined the team at the last minute. Unfortunately, the reality was different and sadly very similar to all the previous performances so far. The only exception was Staněk qualifying 10th in Austria. The best was Fraga with an 18th position, the Czech talent took the twenty-fourth position, and the Russian Belov finished in the barrier.
They were therefore very far from any points on Saturday. All three drivers tried, that cannot be taken from them. They avoided collisions and Belov in particular made great progress as he finished twentieth. Fraga finished one place in front of him, Staněk tried as much as he could and finished twenty-fourth. Long story short, no glory. And, of course, basically zero prospects for points to Sunday's sprint.
On Sunday, it seemed like Roman Staněk embraced his anger. The newcomer (as well as his teammates) of Formula 3 pushed forward discreetly, and in the end he reached the nineteenth position. Belov had less luck and fell behind due to technical problems and finally resigned from the race. Fraga was not satisfied with the twenty-seventh position, but he also had to deal with technical imperfections. We can only hope that in a week it will finally be better on the famous circuit of Monza.
Antonín Charouz, the owner of the team, said: "Without better qualifications, we cannot expect to reach any points. We are still working on it, but so far we have not been able to find the ideal solution. All three drivers are gaining experience with every race, they move forward every time. But there are a lot of drivers on the grid and it is hard to expect miracles"
Jamie Dye, the team's manager, said: "Qualifications were difficult because of Michael's accident, then it started to rain and the session was over. Belov had good speed, but he still has a lot to learn. Nevertheless, he is looking forward to Monza and feels confident. He broke the front wing of his car in Sunday's race, and after continuing for a while he decided to quit to save his tires for Italy. Igor also had a defect and lost a lot of time. The team is working very hard but unfortunately the results are not there yet."
Roman Staněk claimed: "The qualification was unique; a red flag and heavy rain. None of this helped. Sunday's race was fine. I was able to pass a group of opponents without DRS, so I had a relatively good speed. But since I started from behind, it was difficult to get into the top 10. Now we will prepare for Monza, and we will do our best to be successful. The circuit has long straights and a lot of slow turns, in which we will fight with a differential. So we'll see."
Igor Fraga explained: "This time the qualification was especially strange. I could not finish the first round due to the red flag, in the second I was slowed down in sectors two and three, which made me lose a lot of time. I don't know if that would have been enough for the top ten, but I definitely would have had more than the eighteenth position. In the first race, we had problems with tire degradation. At first we overtook a few opponents, but then we fell again. In the sprint, I had a defect at the end and I had to go to the pits. Unfortunately, it happened at the beginning of the lap, so I had to drive very slowly for a long time. Another opportunity for improvement will be in Monza in a week, I'm really looking forward to it."
Michael Belov said: "The first weekend in F3 was not bad. I learned a lot about the car. For example, when qualifying, if I slowed down a bit and turned a moment later, the accident might not have happened. On Sunday we got four positions right at the start, so I was 16. But then I lost the power of the front brakes and locked the bike. We also had a problem with the top speed, so we decided to go to the pits and not continue the race. I'm already looking forward to Monza, it's one of my favorite circuits. I've done many races there, so I should be familiar with the track. So it's just a matter of adapting to the car quickly."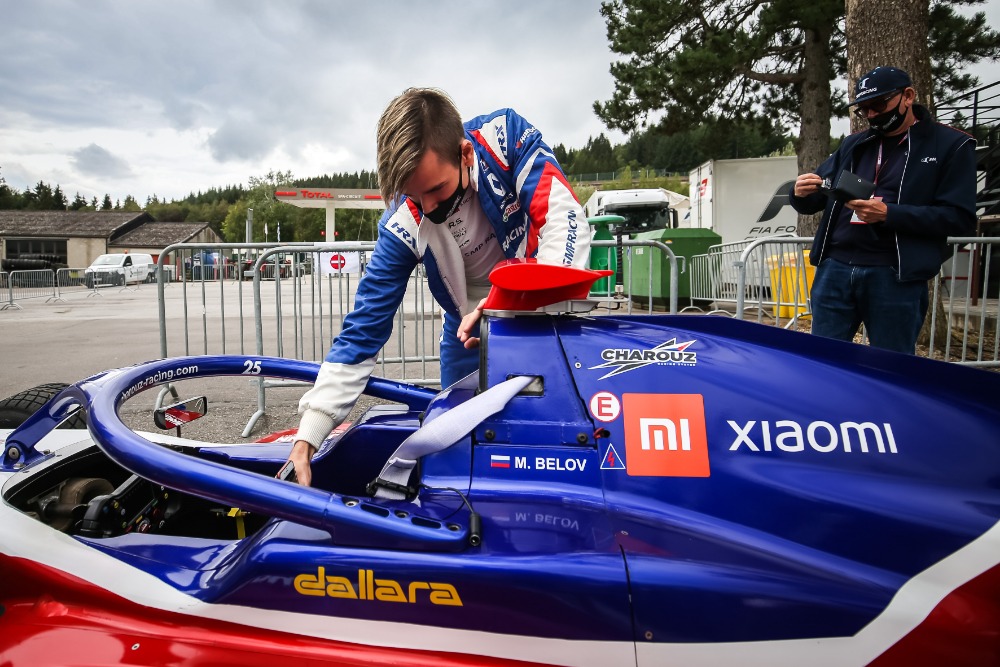 "The first weekend in F3 was not bad. I learned a lot about the car."
---
Michael Belov