Belgian Grand Prix F2: Delétraz scored in both races
---
30 August 2020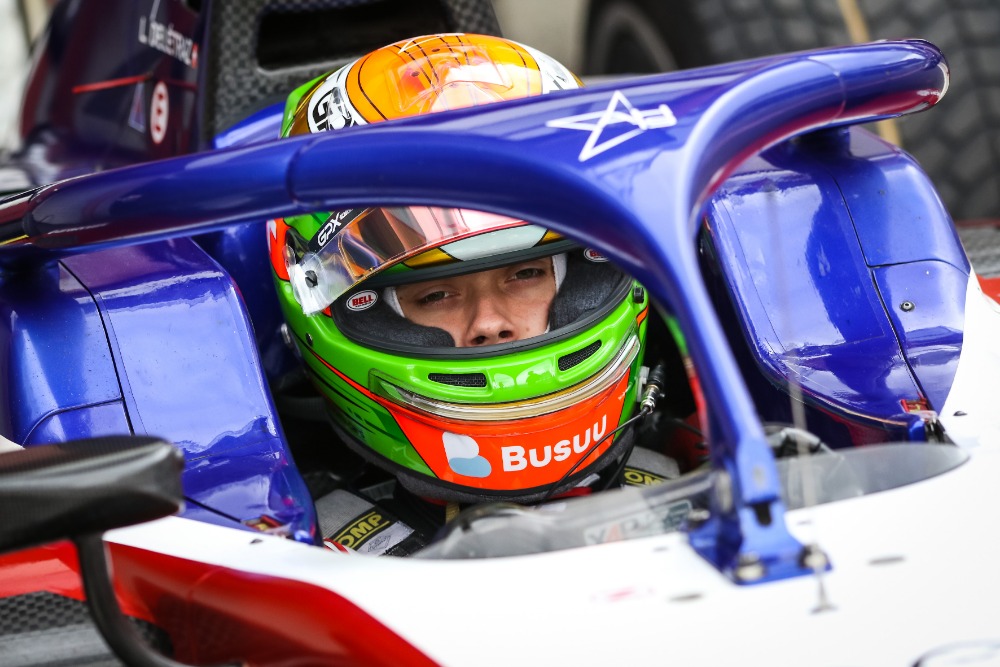 "We raced for Anthoine this weekend, it was very special for all of us."
---
Louis Delétraz
The FIA F2 Championship has been exciting to follow for the Czech fans since the beginning of the season. The Charouz Racing System drivers present very interesting performances and regularly attack the front positions. Louis Delétraz stands out in particular, scoring points in both races in the Belgian Grand Prix. Even his partner Pedro Piquet did not perform badly at all.
Last year, a great tragedy happened at the Spa circuit when Anthoine Hubert lost his life in an accident during the race and Juan Manuel Correa was seriously injured. Of course, the Belgian Grand Prix commemorated this tragedy. The good news was that Correa, who feared the amputation of his leg, had arrived in Spa – if all goes according to plan, the American would like to return to the cockpit next season. We hope that this will happen!
The Charouz Racing System drivers showed their great pace during Saturday's race. Both drivers got off to a great start; the Swiss fought through to fourth place, Piquet was seventh. The Brazilian eventually suffered due to poor tire management, which can be expected from a newcomer to the series, and finally finished twelfth. Delétraz on the other hand, used his inconspicuous driving and finished fourth. In Sunday's sprint he could easily fight for the podium.
Sunday looked very promising for a while. After several collisions, Delétraz took second place and it would not have taken much for him to drive even further away from his opponents. Unfortunately, this did not happen. The Swiss lost his good pace and gradually fell behind. By the end of the race, however, he still caught a "second breath" and managed to move to a solid sixth place. Pedro Piquet finished outside of the points on the twelfth position, despite maintaining a very decent speed.
Upcoming races are scheduled for next weekend on the legendary circuit in Monza.
Antonín Charouz, the owner of the team, said : "We all thought of Anthoine Hubert and we were happy to welcome Juan Manuel. We are very happy that he is already thinking about returning to the cockpit. In terms of racing, the sprint looked more promising from our point of view than it finished in the end. Louis could have been on the podium, but in this tough competition, the sixth place is very decent. Pedro had a great pace again, but as a newcomer he still has a lot to learn."
Bob Vavřík, team manager, said: "We will evaluate the data to understand what happened when Louis overtook Tictum. It was strange that he fell from second to eighth position in a very short time. The weekend is evaluated positively, Pedro is improving from race to race, the team is very motivated for the next weekend and ready to fight for more points. We are pleased that Juan Manuel has arrived. He has our strong admiration for coming here. But there was not much talk about last year's accident, everyone still has it in their memory. On Saturday there was a minute of silence at the start and in the nineteenth round everyone paid tribute through applause."
Louis Delétraz explained : "We raced for Anthoine this weekend, it was very special for all of us. The sprint was very difficult. I went quite hard to second place, but unfortunately I didn't have a good pace. It's crazy how different this race is from Saturday. We drove very well, now we have to sit down and analyze everything. I'm really looking forward to Monza. I believe that the track will suit us and we can succeed there."
Pedro Piquet explained: "We have been struggling with qualifications for a long time, even though we did not have a bad pace this time. I didn't have a bad start, especially on Saturday it looked good. But we didn't have speed on the straights, which was our strength in previous races. It was nice to meet Juan Manuel Correa briefly. It's nice to see that he's back and that he's getting better and better. I believe that if we have a good speed, we will fight for high positions in Monza. Our car is strong on the brakes, which will be important."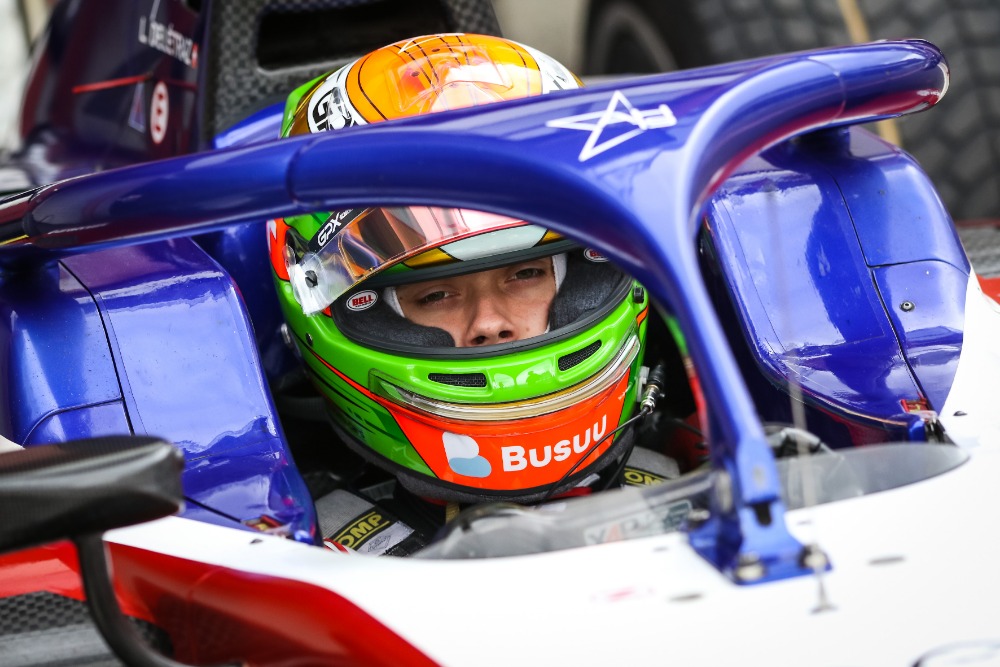 "We raced for Anthoine this weekend, it was very special for all of us."
---
Louis Delétraz