Another point finish for Charouz Racing System in a tricky FIA Formula 2 sixth round at Baku
---
13 June 2022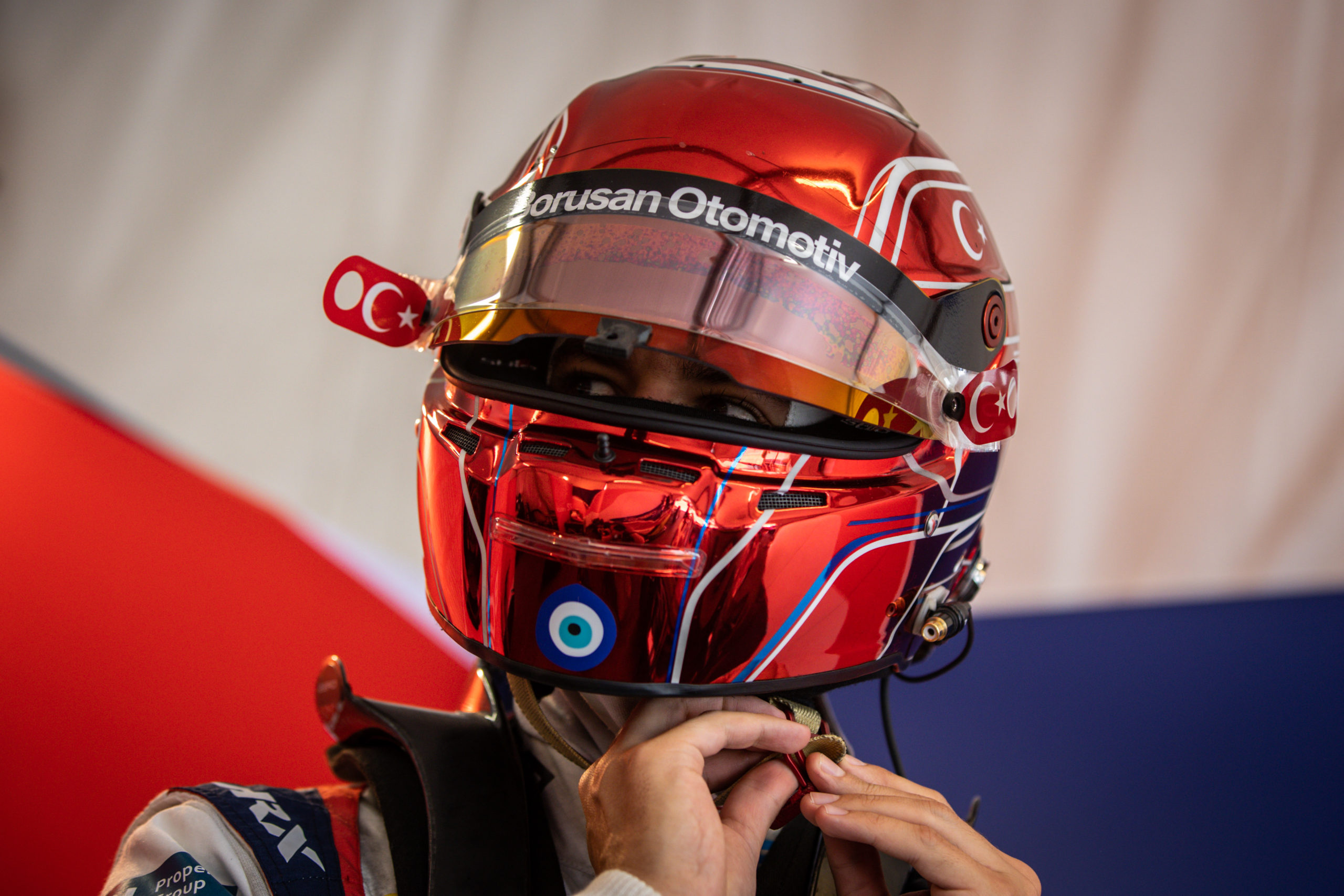 "We were very close to a point finish also in the Feature Race, but another unfortunate crash led to the second DNF of the weekend and that's a shame because we could have been leaving Baku with more points."
---
Cem Bölükbasi
Charouz Racing System scored other important points in a tough weekend at Baku, Azerbaijan, home of Round 6 of the 20222 FIA Formula 2 season. On the demanding street circuit, despite having the potential for a strong pace, an unlucky Friday got Enzo Fittipaldi and Cem Bölükbasi starting from non-ideal positions on the grid and forced them to fight hard in the two races.
The Brazilian driver, after the difficult start, managed to get the weekend right on Sunday, finishing once again in the points. In Qualifying he was within the second from pole position but the session was so tight that his 1:54.738 did put him only in P16. In the Sprint Race he managed to climb up positions but was unlucky with the outcome of an overtake attempt for P10 in the last lap. Different scenario in the eventful Feature Race where he and the team were able to take advantage of some safety car moments, with Enzo delivering a solid drive and keeping himself out of troubles in some hectic and potentially dangerous restart phases, bringing home the car in a very remarkable P6.
The Turkish rookie, on his side, had a harder weekend than his teammate. Qualified P20, in the the last laps of the Sprint Race he was engaged in the fight to get into the Top 10 when he got innocently involved in a big crash at Turn 1, where two other drivers crashed into each other in front of him and he found himself with nowhere to go.Similar story in the Feature Race, where he got involved in another crash while he was battling in the midfield. An unlucky situation for Cem, who was taken out by another driver which has been penalized from FIA Stewards decisions, applying a future penalty for the next race.
The updated classifications now sees Fittipaldi P8 in the Driver Standings with 50 points, while Charouz Racing System moves up to P6 in the Team Standings. Round 7 of the FIA Formula 2 season will take place on 1-3 July at the legendary Silverstone Circuit in England.
Antonín Charouz, team owner
"It wasn't an easy one but we managed to score important points in what was probably one of the toughest weekend of the season so far. That's a very positive outcome for the whole team, that showed how they're able to deliver a result even in the most difficult situations. I'm really happy about keeping our positive streak going, Baku proved to be a tricky circuit and considering the whole scenario we can be quite happy. We still have a long season ahead, I'm sure that Enzo will be among the best drivers until the end of the year and Cem will eventually get his first points".
Enzo Fittipaldi
"This track is really amazing, but Friday wasn't really our day. Sprint Race was a great race for me until the restart, we had a good pace and we were running P11 but then I locked up trying to overtake for P10, I went straight on and then I was a passenger, ending my race there. In the Feature Race we managed to get P6, which was a great result thanks a really good recovery. The pace wasn't as good as the day before but we were able to maximize the result and bring home some very important points for the championship. Now Silverstone is next, we'll focus on how to improve our performance in Qualifying and I'll keep working with my engineers and mechanics to continue with this good momentum".
Cem Bölükbasi
"Friday was a good day overall but unfortunately the results weren't what we expected, the pace in Qualifying was really good but we had bad luck with red flags. The car felt good also on Saturday but I was very unlucky with the crash in the last lap, I just had nowhere to go and even though I tried to brake very hard to avoid it there wasn't enough space to stop. We were very close to a point finish also in the Feature Race, but another unfortunate crash led to the second DNF of the weekend and that's a shame because we could have been leaving Baku with more points. Beside that I still think it was a very positive weekend overall, we had a good pace and we made lots of huge improvements which is the most important thing, so we move on and we look forward to Silverstone".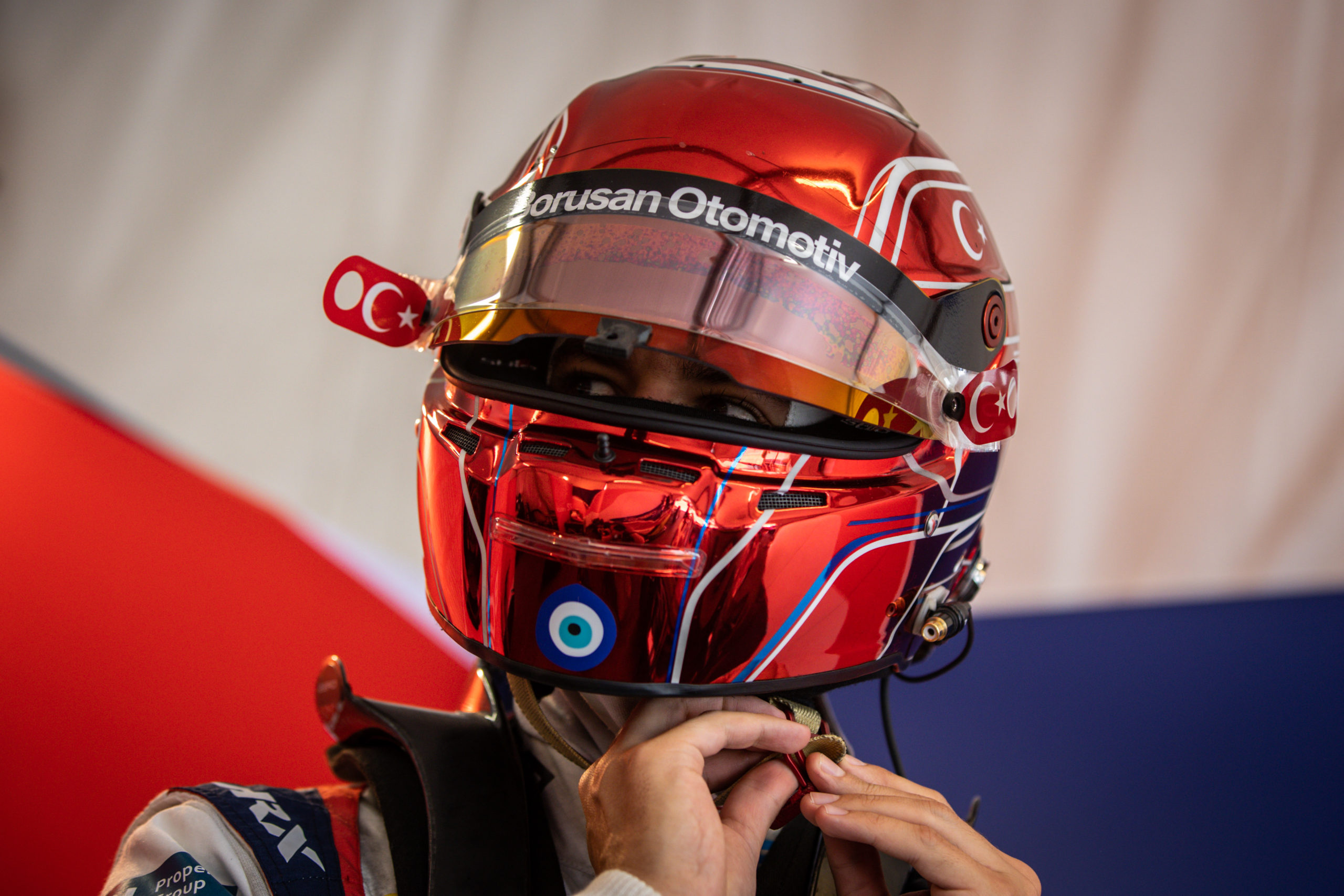 "We were very close to a point finish also in the Feature Race, but another unfortunate crash led to the second DNF of the weekend and that's a shame because we could have been leaving Baku with more points."
---
Cem Bölükbasi