Another podium in the FIA Formula 3 for Charouz Racing System in a rain-soaked Round 5 at Spa-Francorchamps
---
30 August 2021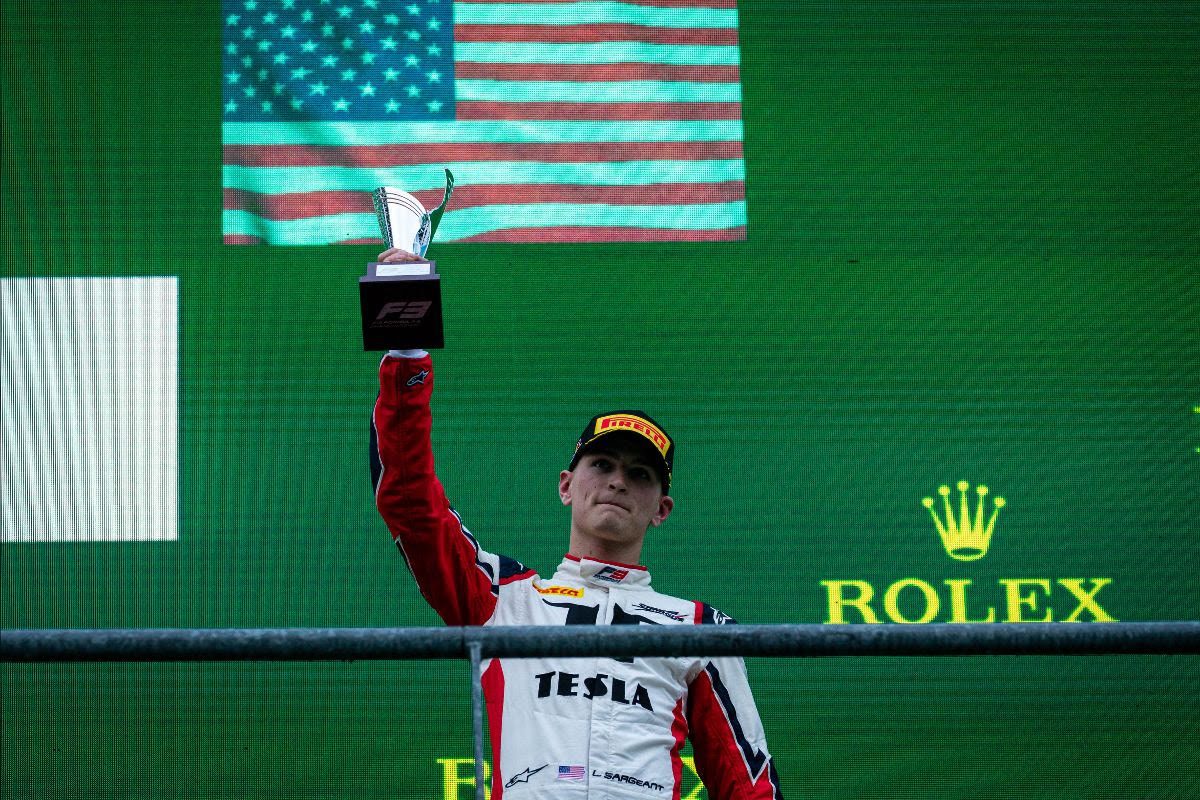 "Race 2 went according to plan, I had a rocket ship start and then just managed the rears until the end."
---
Logan Sargeant
The fifth round of the FIA Formula 3 2021 season goes down in the books with another podium for Charouz Racing System. In one of the most difficult circuits in the world and in a weekend heavily conditioned by the rain, the Czech team brought home yet another positive performance, with several points gained by Logan Sargeant who was really comfortable in the wet during the three days.
 The American driver started well the weekend as from Friday, when he was able to qualify in P5. In Race 1, he battled in the Top 10 under pouring rain for all the 15 laps, making no mistakes and gaining a couple of positions in the final laps, finishing P8. In a Race 2 conditioned by some Safety-car moments, he managed to put himself in P3 from the first laps, defending it up to the chequered flag and scoring a well-deserved podium.
Other points then arrived on Sunday morning in Race 3, where he clinched P7 after some good duels on track and despite some problems with the tyres. Thanks to this very positive weekend, in which they gained a total amount of 19 points, Logan and Charouz Racing System were able to keep the P9 in the Driver Standings and the P6 in the Team Standings.
The two new entries, Zdenek Chovanec and Hunter Yeany, found themselves in the most difficult situation for their debut in the FIA Formula 3. Both had to adapt and learn very quickly to manage the Dallara-Mecachrome in extreme conditions, avoiding the many dangerous situations in which they found themselves and managing not to get stuck in some minor mistakes, with Yeany able to show a Top 10 pace and gain 8 positions in Race 1 finishing P18. A positive debut overall, in which both have been able to accumulate valuable experience for the next rounds.
The FIA Formula 3 Championship returns next week with the sixth round at the renewed Zandvoort Circuit in the Netherlands. An historical track that marks its return to the calendar and where the weather can again be an important variable and where there will be numerous other opportunities to catch good results.
Antonín Charouz, team owner
"Without a doubt, it was a very difficult weekend. The rain affected all the sessions and I'm very happy with how the team managed three such complicated and unpredictable races. I am also very satisfied with the performance of our drivers. Logan scored points in all three races and well deserved the podium in Race 2, while Zdenek and Hunter faced a debut in the most extreme conditions, managing not to get into trouble and always getting to the finish line. I'm sure that in a week at Zandvoort we will be able to confirm the excellent performance of this weekend at Spa".
Logan Sargeant
"It's been a very positive weekend. Our best quali of the year so far in a very tricky session under mixed conditions. Race 1 was tricky as well, is always hard when you can't see anything at the start, but as we got settled the pace wasn't too bad. Race 2 went according to plan, I had a rocket ship start and then just managed the rears until the end. Race 3 didn't quite fall in our hands but, all in all, it was a good weekend with solid points scored. We need to keep progressing going into Zandvoort. Big thanks to the team as always".
Zdenek Chovanec
"It was quite difficult but the pace was good. Tricky conditions in all three races but I still managed to learn as much as possible and try to make a step forward in each race. I'm happy about this weekend and I'm super excited to race in Zandvoort, where I hope for some dry weather".
Hunter Yeany
"It was a very interesting weekend with a lot of different weather situations. I think having both dry and rain on my first day in the car has been really helpful and I'm glad I didn't have to go straight into Race 1 with no rain experience. Given the conditions it was a really fun weekend, 90% of the time I couldn't see a thing but we managed to overtake 8 cars in Race 1. Unfortunately in Race 3, we had a sensor issue that thwarted a good start and put us a few laps down, but overall we had a good pace. Anyway, on to Zandvoort, it'll be a new track for me and the team but I'm sure we'll pick it up quickly!".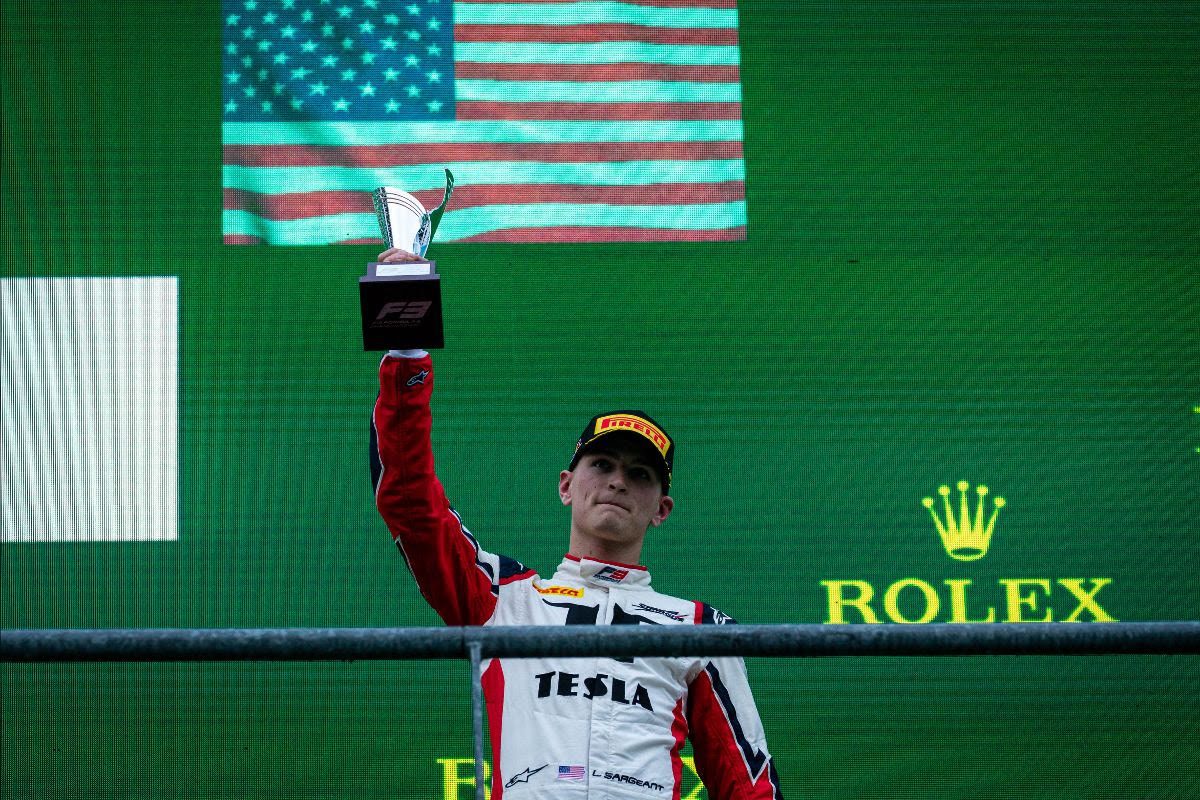 "Race 2 went according to plan, I had a rocket ship start and then just managed the rears until the end."
---
Logan Sargeant