A short F3 race in Styria: Charouz's driver David Schumacher was extremely close to reaching points – only a couple of minutes away
---
12 July 2020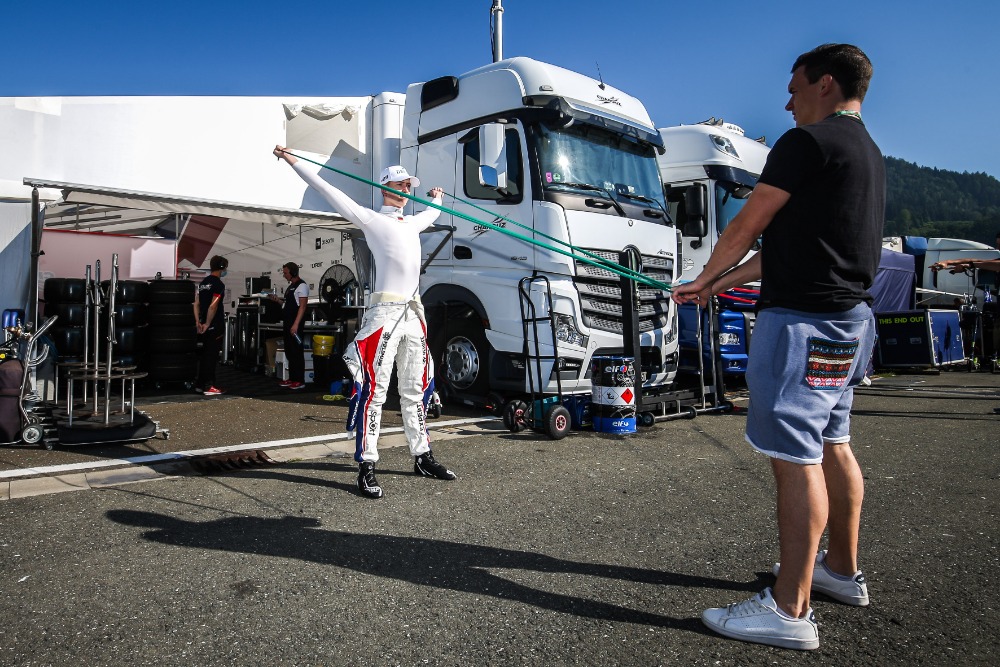 "David Schumacher had an amazing start; he held the 13th position after the first lap."
---
Saturday's FIA F3 race was not the easiest for the drivers. The dreadful
rain falling in Austria since the beginning of the race became much more intensive by the end, forcing the race to stop prematurely. It was simply too early for Charouz Racing System's driver, David Schumacher, who was fighting his way forward and held the 11th position for a while. Frederik Vesti, who started in pole position was happy to get his first "half" triumph.
On Saturday morning, the 30 drivers were greeted by a wet track and a dark sky from which water could start to fall any second. Shortly before the start, it did start to rain and the cars at the top of the grid changed into profiled tires. Charouz Racing System pilots starting from the second half of the field did not do so badly considering these extreme conditions. David Schumacher had an amazing start; he held the 13th position after the first lap and had a great shot at reaching some points. Roman Staněk was sixteenth, Igor Fraga twenty-fifth.
The leader of the race, Frederik Vesti skillfully took advantage of the fact that he was practically the only driver who could actually see something. He drove away from his opponents quite easily. After eight laps, however, the management did not have the courage to let the drivers race in such circumstances (not surprisingly) and sent a safety car on the track for no apparent reason. It circled the track up until the eleventh lap, then Vesti kept the lead once again. However, conditions did not improve.
Once Staněk and Fernandez could not keep their single-seaters on the track the red flags came out after the fourteenth lap, meaning the end of the race. What a misfortune for David Schumacher, who in the 11th position was so close to gaining points (in the end he finished 12th, because when the race is finished with a red flag, the results are counted one lap before). The German driver from Antonín Charouz's team did not only miss out on the first points of the season, but also on Sunday's pole position.
Fraga was ranked 26th and Staněk 17th.
The result of Saturday's F3 Spielberg race:
1. Frederik Vesti, Prema
2. Lirim Zendeli, Trento
3. David Beckmann, Trident
4. Oscar Piastri, Prema
5. Oliver Caldwell, Prema
6. Logan Sargeant, Prema
7. Richard Verschoor, MP
8. Liam Lawson, Hitech
9. Theo Pourchaire, ART
10.Jake Hughes, HWA
12. David Schumacher, Charouz Racing System
17. Roman Staněk, Charouz Racing System
26. Igor Fraga, Charouz Racing System
Foto: Dutch Photo Agency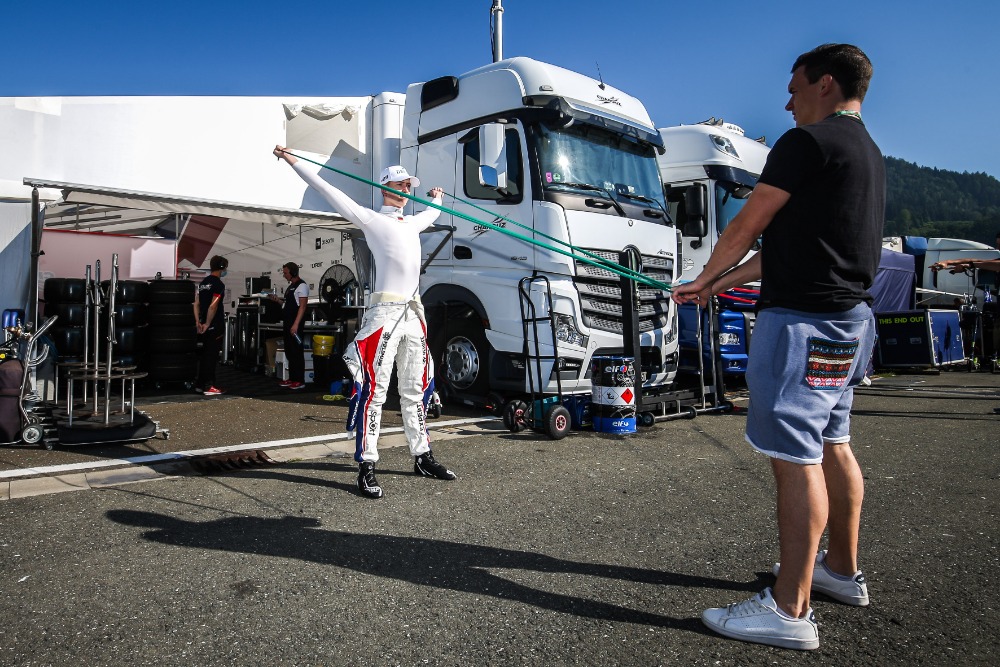 "David Schumacher had an amazing start; he held the 13th position after the first lap."
---