Hockenheim return for Sauber Junior Team's F4 racers
---
12 September 2019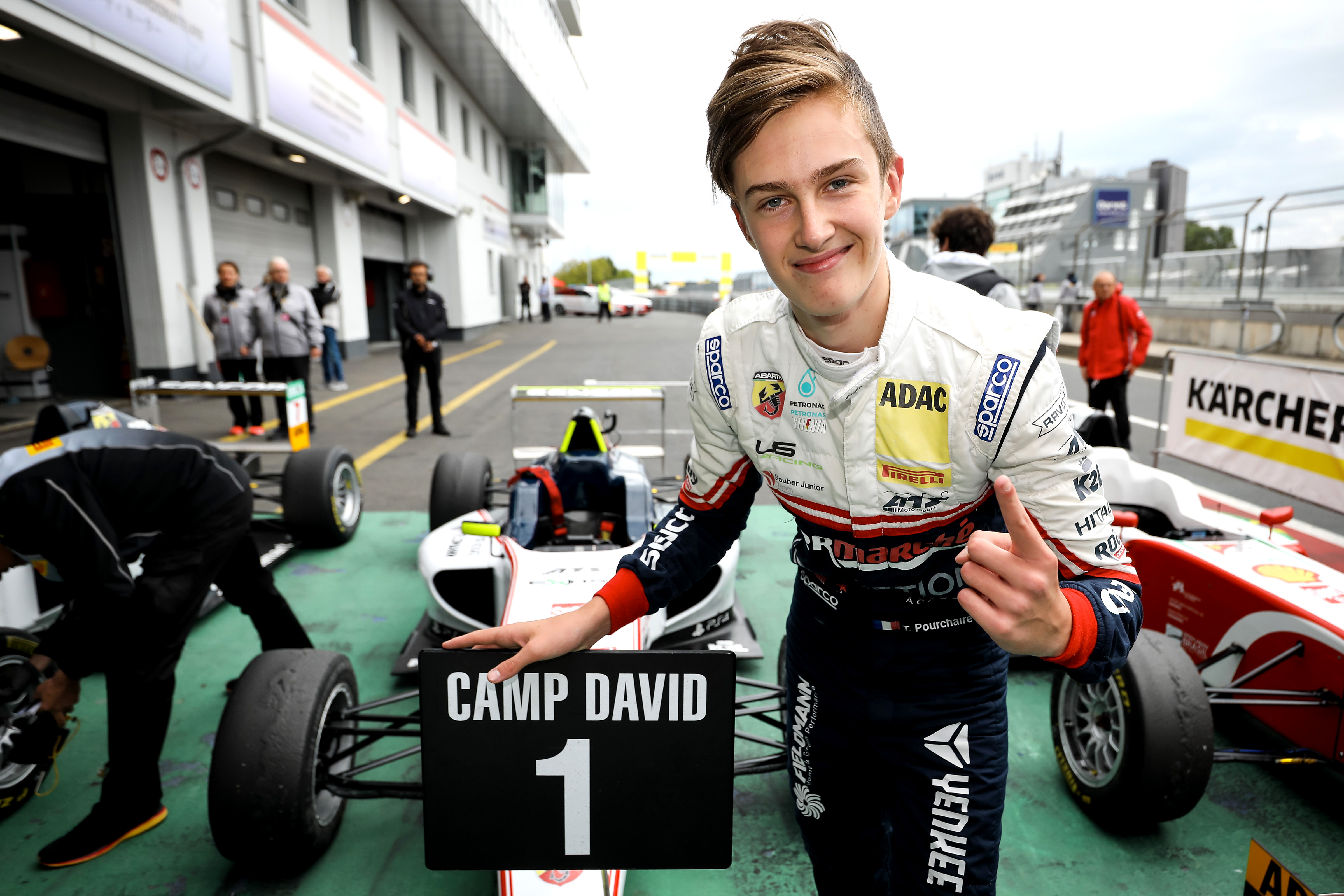 "I'm not thinking about the championship, just the races."
---
Théo Pourchaire
The Sauber Junior Team's quartet of ADAC Formula 4 Championship drivers will head to Hockenheim in Germany this weekend for the penultimate round of the season.
The driver development programme members are being guided by Sauber Motorsport – the organisation that runs the Alfa Romeo Racing entry in F1 – and Charouz Racing System, which has collaborated with reigning champions US Racing in the F4 category. They are competing under the US Racing-CHRS team name in 2019.
For Théo Pourchaire, Arthur Leclerc, Roman Staněk and Alessandro Ghiretti, this weekend will mark their second visit of the year to the Hockenheim circuit.
The series previously raced at the venue when it supported F1's German Grand Prix in July. It was a memorable pair of races for the squad as Arthur claimed his maiden win in F4 and Théo took a brace of podiums.
This weekend's trio of races at the 4.574km circuit, located in the west of the country, will form the penultimate round of the seven-event series.
Sixteen-year-old Théo heads to Hockenheim P1 in the Drivers' Championship on 189 points, with Arthur P2 on 136, Roman P3 on 129, and Alessandro P4 on 122.
After two qualifying sessions on Friday, the first F4 race will take place at 13.20 on Saturday. Drivers will then tackle a pair of races on Sunday, starting at 10.50 and 17.00 respectively (GMT+2).
Antonin Charouz, Charouz Racing System owner, said: "We return to Hockenheim occupying the first four places in the Drivers' Championship and leading the Teams' race as well. The immediate priority is protecting that record. I'm interested to see how we can build on our previous visit to the track, having already had some experience there."
Théo Pourchaire said: "Last time in Hockenheim was good for me with a pole position and two podiums, so I'm eager to go back. It's a good track with a mixture of everything: long straights, fast corners, technical corners, and some big braking points. I'm not thinking about the championship, just the races. My goal is to take pole and win races, and pick up the best results compared to the others."
Arthur Leclerc said: "Hockenheim is where I took my first win in Formula 4, so I enjoy this track and I'm looking forward to getting back out on Friday. We know we have good pace at Hockenheim so let's see what we can do. I think we can do some good things. The goal will be the same; to stay focused on qualifying and then do my best when I am in the car. With what happened at Spa recently, I will be racing with Anthoine Hubert in my heart and mind this weekend."
Roman Staněk: "It'll be nice to race at Hockenheim again as it's a great track. As usual, I'll approach the weekend with a calm mentality, aiming to do my best. I feel that together with the team we've made some strides, learning more about how the championship works, which has left me better prepared, and able to manage things better. The progress is going in the right direction and I want to keep working like this."
Alessandro Ghiretti said: "I'm looking forward to being back in the car after the last few events. They were much better for me and every race weekend I'm learning more and more about the car and the team. My previous races at Hockenheim weren't the best for me but since then we've made progress, and I enjoy the track a lot. I'm keen to get going again."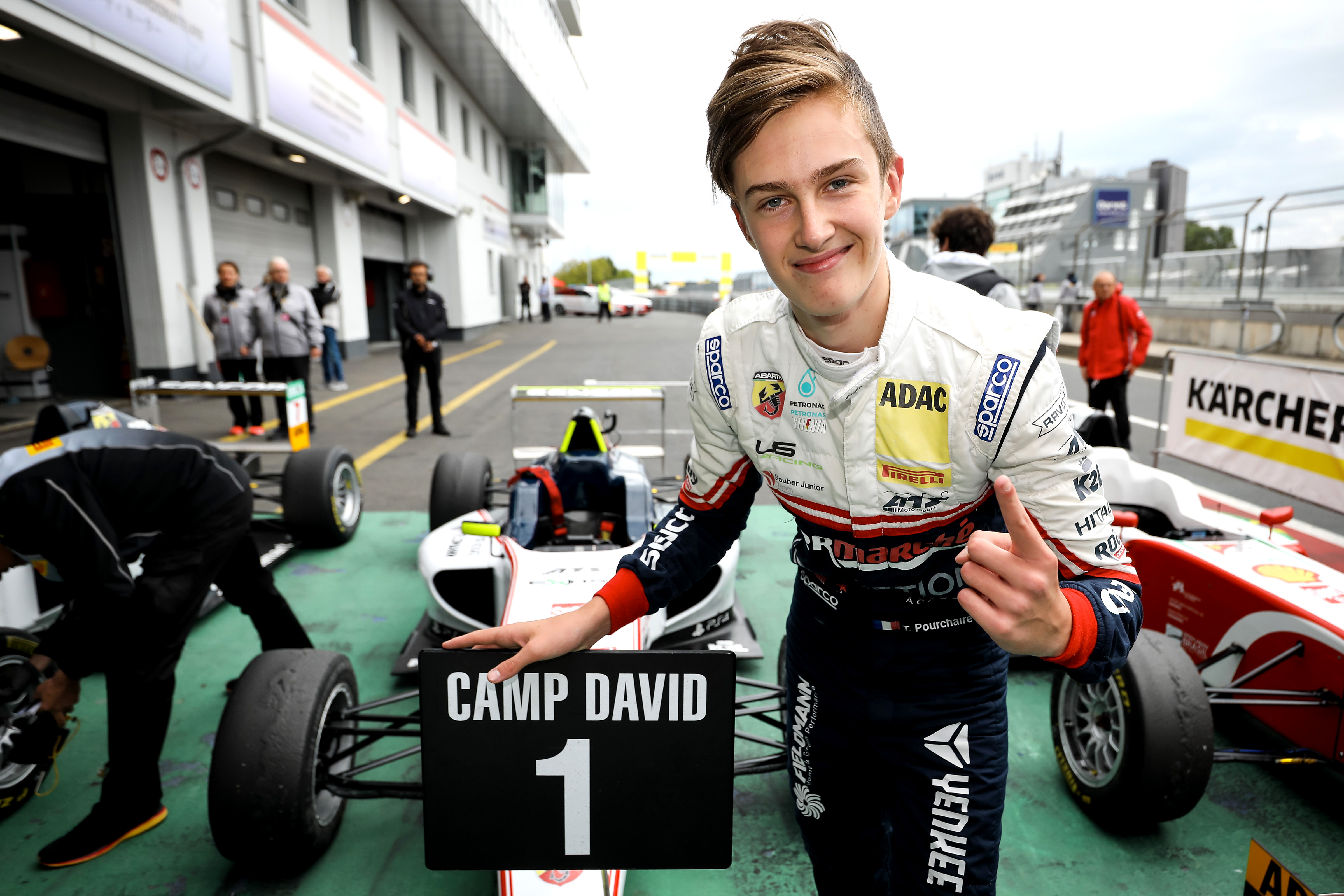 "I'm not thinking about the championship, just the races."
---
Théo Pourchaire