Four podiums in three F4 races at Zandvoort
---
11 August 2019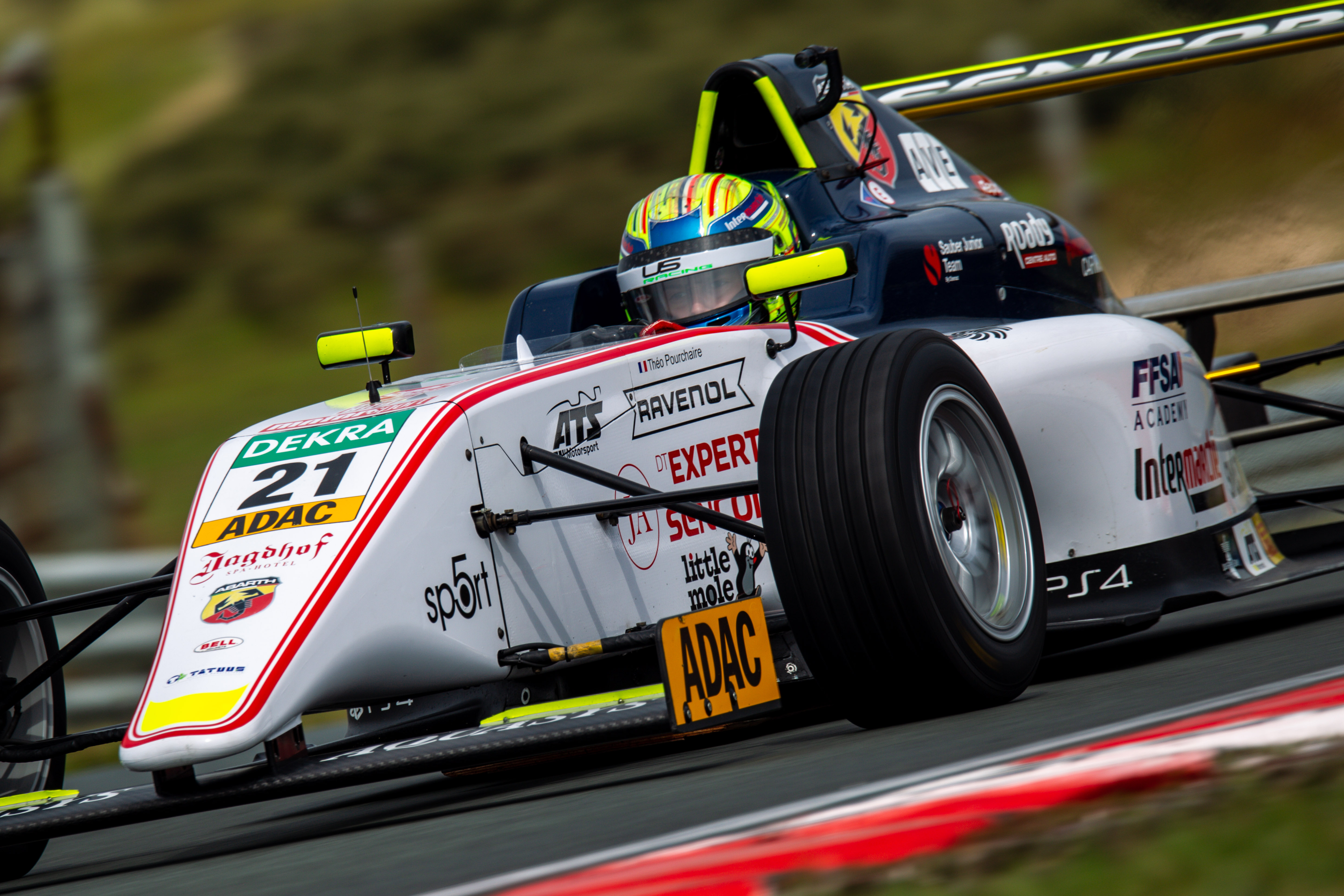 "For me it was a good weekend. I can leave Zandvoort happy with the progress and points."
---
Théo Pourchaire
The Sauber Junior Team programme drivers continued their podium-winning form as the ADAC Formula 4 Championship reached its halfway point at Zandvoort this weekend.
The new-for-2019 driver development scheme, which has a presence on each rung of the FIA's single-seater ladder, is represented in the F4 category by Théo Pourchaire, Arthur Leclerc, Roman Staněk and Alessandro Ghiretti.
The quartet are racing under the 'US Racing – CHRS' banner which reflects Charouz Racing System's collaboration with reigning ADAC F4 champions US Racing.
The tricky 4.3km Zandvoort Circuit, located adjacent to the North Sea in the Netherlands, hosted round four of the seven-round series this weekend.
Théo claimed pole position for Race 1 on Saturday, and in a crazy wet/dry race, managed to stay out of trouble to secure P3. Arthur rose through the order to impressively finish P2. Lead rookie honours went to Roman in P4, while a last-lap engine glitch wrecked a promising race for Alessandro.
In Race 2, Théo maturely collected another P3 finish to take a championship-best sixth straight podium, while Alessandro recovered from his unfortunate Race 1 setback to classify P4.
An eager Roman was thwarted by a drive-through penalty for a fractional jump start, and came home P14, while Arthur was unable to reach the chequered flag after an off.
Race 3 gave the driver development programme its fourth podium of the weekend as Alessandro rose from P5 to secure P2, while 15-year-old Théo consolidated his championship lead by driving to P7. Roman completed in P11, while Arthur's charge from the back was ended by contact.
The weekend's impressive results mean Théo has now extended his series lead to 138 points, with team-mate Arthur holding P2 on 109 points.
Alessandro has moved up to P5, on 86 points, with race-winner Roman firmly in contention for best rookie in P8, on 82 points.
US Racing – CHRS has also extended its lead at the head of the Teams' Championship, with a 35-point advantage over its closest rival.
The fifth round of the championship will take place next weekend (16-18 August) at the Nurburgring in Germany.
Antonin Charouz, Charouz Racing System owner said: "It was encouraging to see all of our F4 drivers shine at various points during the weekend in which they all had to cope with different challenges. To have at least one driver on the podium in each race is satisfying and a credit to everyone's hard work. I hope we can continue this form at the Nürburgring."
Théo Pourchaire said: "For me it was a good weekend. P3 was positive in such a crazy Race 1 with the rain and pit stop, and Race 2 was again P3. In the third race, I tried to get up a spot but locked up and that left me P7. It's still not a bad result as my main contenders all had a setback, so I can leave Zandvoort happy with the progress and points."
Arthur Leclerc said: "The weekend was quite difficult for me in the end. The speed we had was really good and the team did an amazing job with the car. A podium in Race 1 was great but Race 2 and 3 were both my mistakes. I'm disappointed for that but I'll keep learning and come back stronger."
Alessandro Ghiretti said: "The end of the weekend was much better than the start! It was disappointing to have the engine failure in Race 1 but after that it was good as we took some points and then finished Race 3 on the podium. The car felt really, really good, so I have to say a big thanks to the team for that, as it gave me the confidence than I needed to push."
Roman Staněk said: "My pace was very strong all weekend but unfortunately I couldn't turn that into the results I wanted in the second and third races because I had an unfortunate jump start when the lights stayed on too long and then I had to go into the gravel to avoid someone else's accident in the final race. I'm learning with every race weekend and I hope this experience will help at Nurburgring."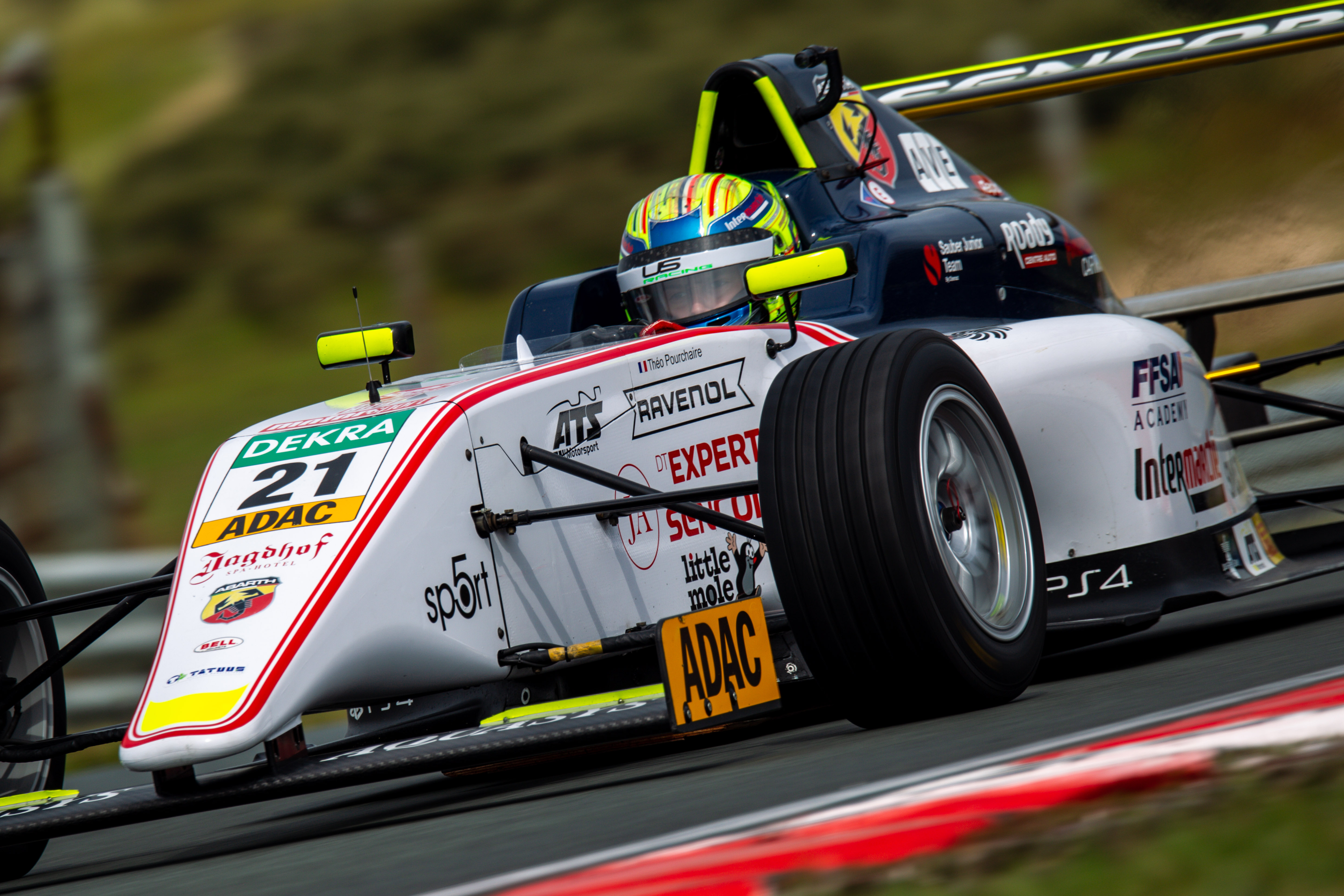 "For me it was a good weekend. I can leave Zandvoort happy with the progress and points."
---
Théo Pourchaire