F4 title showdown for Sauber Junior Team drivers at Sachsenring
---
25 September 2019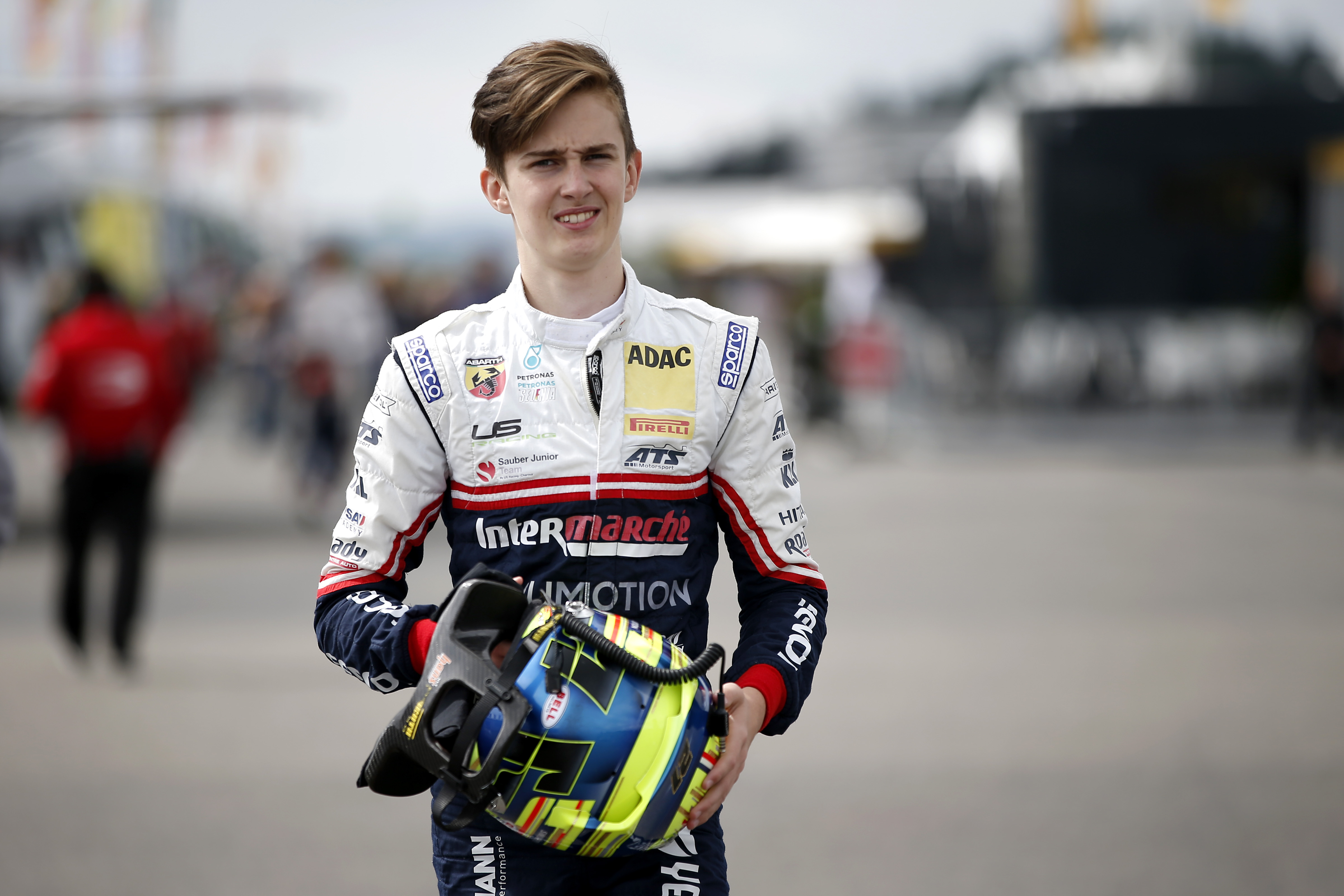 "For me, the last round was challenging, but now it's full focus on Sachsenring."
---
Théo Pourchaire
The ADAC Formula 4 Championship reaches its conclusion at the Sachsenring this weekend (27-29 September), with all four Sauber Junior Team programme drivers in title contention.
The seventh and final round of 2019 will take place at Germany's MotoGP venue and both the drivers' and the teams' championships will be up for grabs when the competitive field does battle across three separate races.
Drivers Théo Pourchaire, Arthur Leclerc, Roman Staněk and Alessandro Ghiretti are all hoping to cap their impressive campaigns on a positive note.
Frenchman Théo heads to Sachsenring P1 in the drivers' championship on 197 points, with Arthur P3 on 169, newly-crowned 2019 Rookie Champion Roman P4 on 152, and Alessandro P6 on 126.
The quartet are being guided by Sauber Motorsport – the organisation that runs the Alfa Romeo Racing entry in F1 – and Charouz Racing System, which has collaborated with reigning champions US Racing in the F4 category.
They are competing under the US Racing-CHRS team name in 2019. The squad also leads the teams' championship standings – by 12 points – heading into the final round this weekend.
Once two qualifying sessions have been completed on Friday afternoon, the drivers will face a pair of races on Saturday, starting at 11.05 and 17.15 respectively (GMT+2). Sunday's final race will go green at 09.25.
Antonin Charouz, Charouz Racing System owner, said: "The fact that all four of our programme drivers go into the final round with a chance of winning the ADAC F4 title shows the value of our driver development initiative. It's going to be an exciting weekend of racing at Sachsenring and I hope all of our guys can bring their already successful seasons to a memorable conclusion."
Théo Pourchaire said: "For me, the last round was challenging, but now it's full focus on Sachsenring. I'm leading the championship by one point. It will be a hard weekend as it's difficult to overtake on this track, so for sure we need to do a good job in qualifying and aim for pole position so we can start in front. I hope we can finish the year on a high."
Arthur Leclerc said: "Théo has a little advantage before the last races so I will give everything for the title as I believe in it, and after we will see what happens. We need to make sure we have a good qualifying because the track has high-speed corners and it will be difficult to stay behind someone. Overtaking will also be difficult, and we'll also have to be careful with the tyre degradation."
Roman Staněk said: "It's very close at the top of the points and for sure everyone will be pushing hard. It's still possible for me to win the championship but I'm not thinking about that. My only goal is to score as many points as I can and then we'll see where that puts me. Sachsenring is an okay track but it's not one of my favourites because the walls are very close. If you are pushed wide, your weekend can be over very easily."
Alessandro Ghiretti said: "I'm really excited for the last round of the season. I love the track because it has a great natural flow and rhythm. When we did some testing there I really enjoyed it. I obviously want to finish the year with a good result, especially after the misfortune we suffered at Hockenheim when I received contact in all three races. Hopefully we can take the same strong pace to Sachsenring and do something memorable."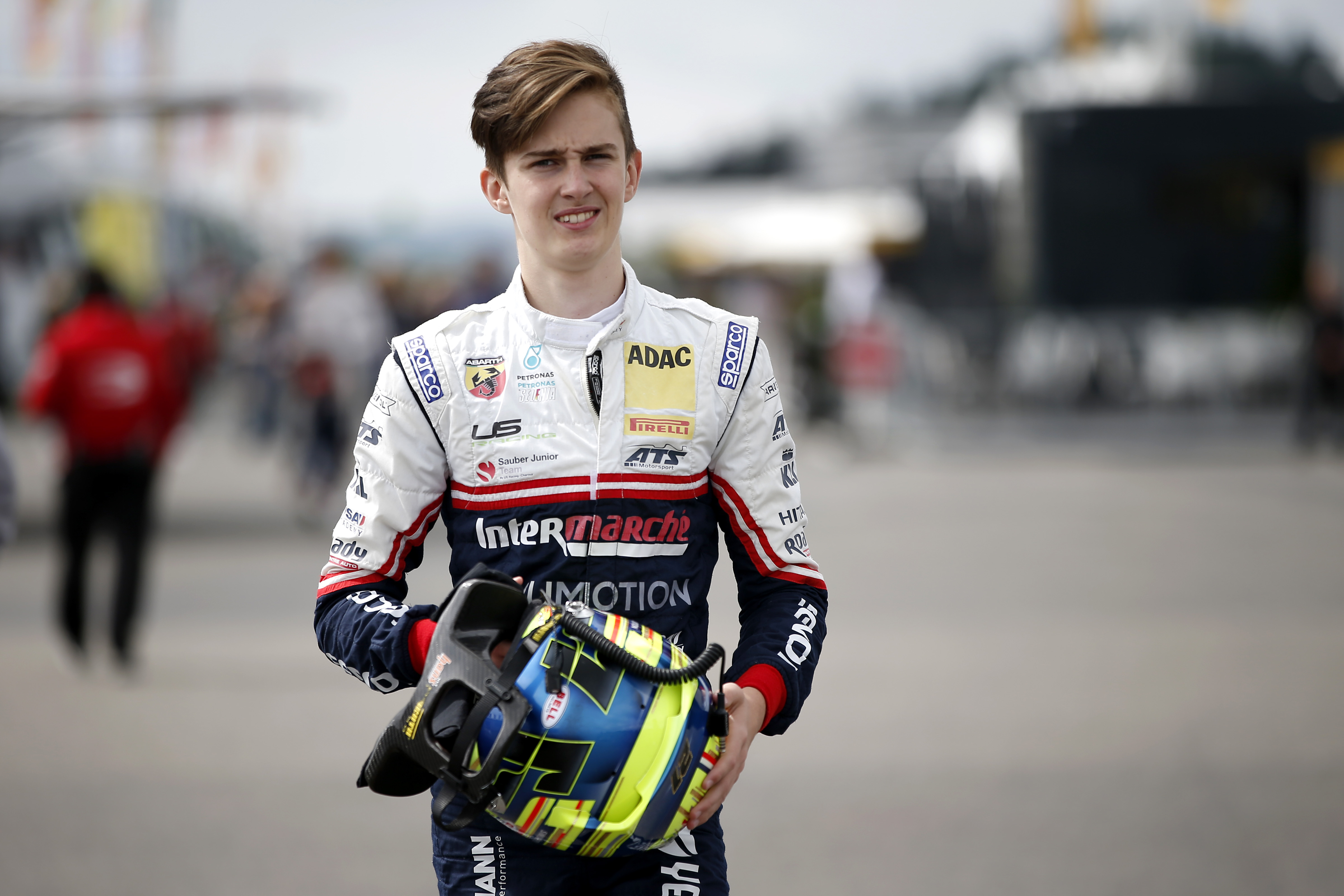 "For me, the last round was challenging, but now it's full focus on Sachsenring."
---
Théo Pourchaire