F4 Sauber Juniors star at F1 showcase
---
28 July 2019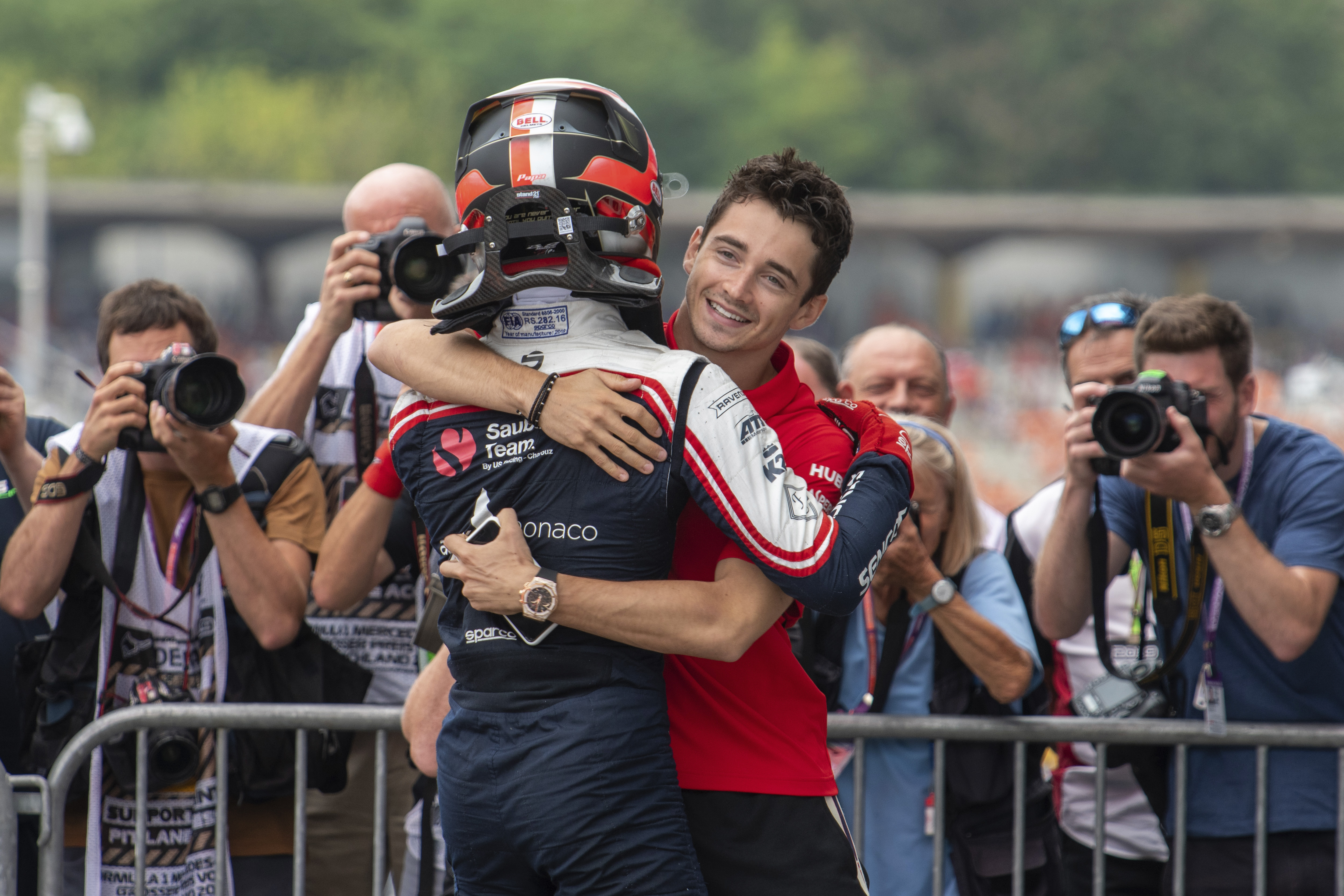 "Being in the F1 paddock was a great experience and helped push our team - because we all want to race in F1."
---
Arthur Leclerc
The Sauber Junior Team's quartet of F4 drivers starred at Hockenheim today when they delivered their best result to date in front of their F1 peers at the German Grand Prix.
It was a weekend of success on and off the track for the four development drivers, who are being nurtured by Sauber Motorsport – the organisation that runs the Alfa Romeo Racing entry in Formula 1 – in partnership with Charouz Racing System.
Théo Pourchaire extended his ADAC F4 Championship lead with a podium finish in both of the weekend's F1 support races, while Arthur Leclerc secured his first victory in the series on Sunday.
The second race also netted a standout team result, with Roman Staněk and Alessandro Ghiretti ensuring all four drivers finished inside the top six.
Competing under the 'US Racing-CHRS' banner, reflecting Charouz Racing's collaboration with reigning ADAC F4 champions US Racing, Pourchaire and Leclerc set the pace in the two qualifying sessions – taking one pole apiece.
Pourchaire lost his pole advantage in the opening race, but a strong P2 meant the Frenchman extended his championship lead. A stall dropped Leclerc down the order, but he still claimed a point for P10.
Forced back to the pits after damage on the opening lap, Staněk rejoined in P20 and bravely fought back to P13. A stall at the start plunged Ghiretti to the back of the field, but he too made progress to finish P18.
In Sunday's Race 2, Leclerc briefly lost his lead from pole, but he responded with a slick overtake that brought him his first ADAC F4 race win. First to congratulate him was older brother Charles, a former Sauber F1 driver, who raced later in the day for Scuderia Ferrari in the German Grand Prix. Sauber Junior Team drivers filled three of the next five places, with Pourchaire P3, Staněk P5 and lead Rookie, and Ghiretti P6.
The fourth round of the championship will take place in a fortnight (9 – 11 August), when the action shifts to Zandvoort in the Netherlands.
Antonin Charouz, Charouz Racing System owner, said: "Our F4 drivers rose to the occasion, and with all four finishing inside the top six today, it's our best team performance so far this year. It's all the more satisfying that they achieved this result in front of so many F1 team managers and decision makers. Together with our Sauber Motorsport colleagues, we are committed to continuing their racing education so they reach their full potential."
Arthur Leclerc said: "I had a great weekend. In free practice, the track was really dirty, which we didn't expect. But in qualifying the balance was better and I was P1. The stall in Race 1 made it difficult to do much, but Race 2 was really good – even with too much wheelspin at the start. Being in the F1 paddock was a great experience and helped push our team because we all want to race in F1. Of course for me it was also special being where my brother was going to race."
Théo Pourchaire said: "It was a great weekend for my championship. My first pole position, and my record through the weekend, was good. Hockenheim is an interesting track, and not the easiest to overtake at because there are some parts where you lose a lot of aerodynamics. But the fights were fantastic."
Alessandro Ghiretti said: "The weekend didn't start well, with a disappointing qualifying and then a costly stall in Race 1 that sent me to the back of the field. Race 2 was much better. I got off to a good start but the safety cars and traffic meant overtaking wasn't easy. Getting up to P6 was not so bad, and I know the speed was there for a better result."
Roman Staněk said: "Qualifying could have gone better but I only managed two laps in free practice because of an electrical problem. In Race 1 I lost my front wing under braking for Turn 3, but the pace was good and recovering to P13 was not a bad result. I believe a podium was possible in Race 2, but I lost too much time fighting against other drivers."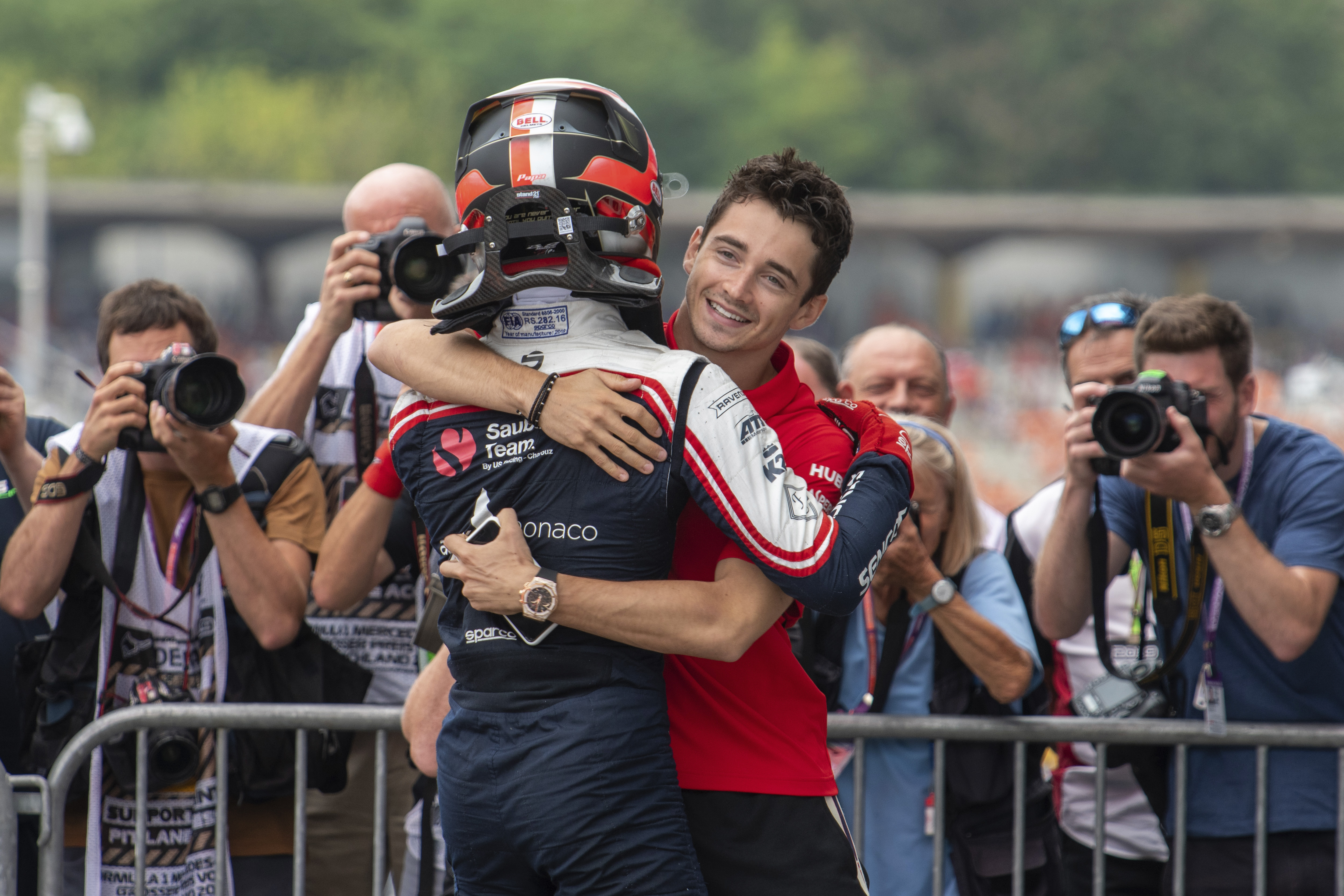 "Being in the F1 paddock was a great experience and helped push our team - because we all want to race in F1."
---
Arthur Leclerc