Dream weekend for Sauber Junior Team's F4 stars at Nürburgring
---
18 August 2019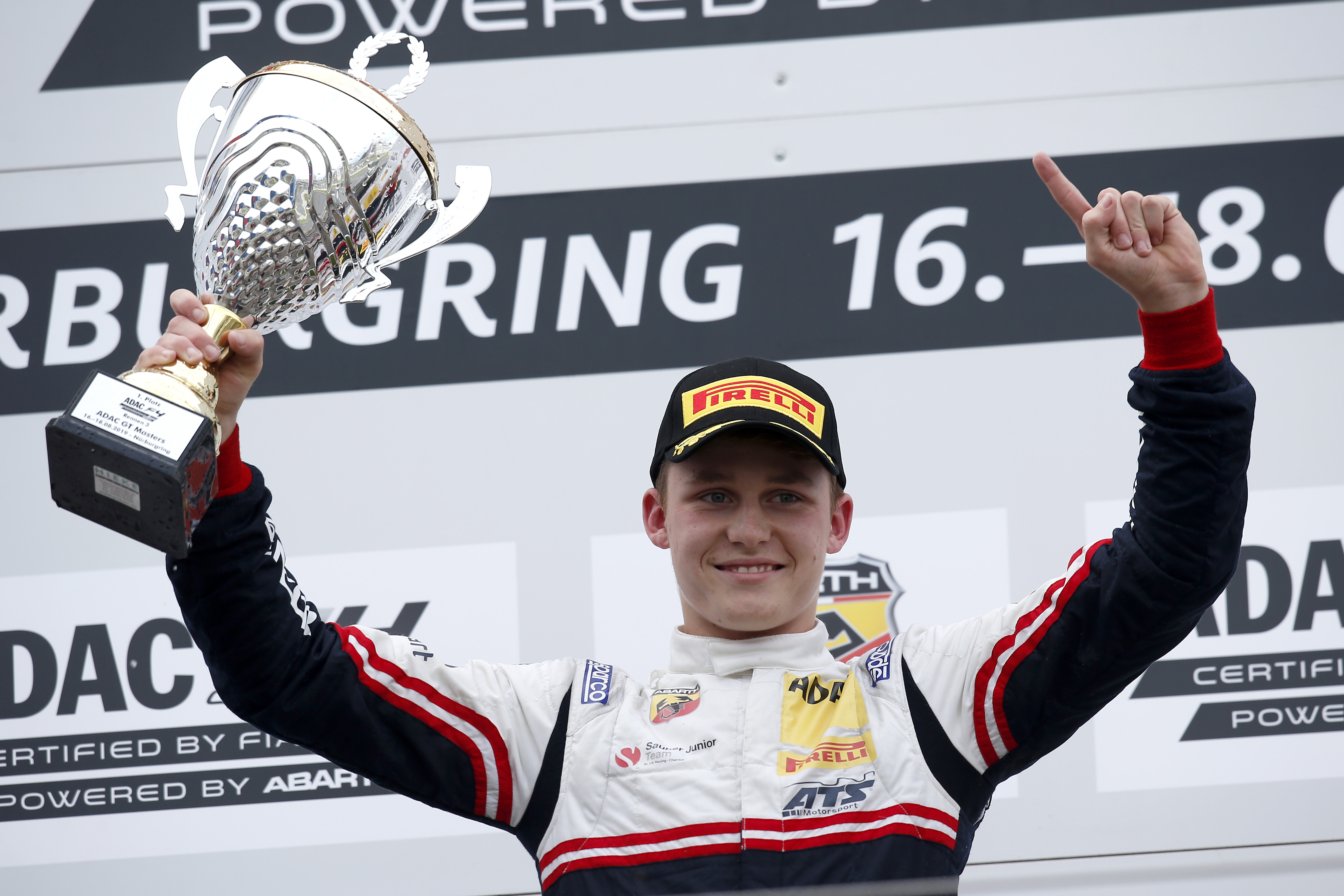 "It's fantastic to take another win"
---
Roman Stanek
The Sauber Junior Team drivers claimed a hat-trick of race victories during the fifth round of the ADAC Formula 4 Championship at the Nürburgring this weekend (August 16-18).
Sauber Motorsport, the organisation that runs the Alfa Romeo Racing entry in Formula 1, has partnered with Charouz Racing System to field Théo Pourchaire, Arthur Leclerc, Roman Staněk and Alessandro Ghiretti in F4.
They are racing under the 'US Racing-CHRS' team name in 2019 which reflects Charouz Racing's collaboration with reigning ADAC F4 champions US Racing in the F4 category.
In Saturday's Race 1, Théo profited from a rival's mid-race retirement to pick up a lead that he held to the chequered flag. Czech team-mate Roman was second, while Alessandro took P4 and Arthur P10.
While Saturday was dry, wet weather struck the Nürburgring on Sunday – making for some treacherous and unpredictable track conditions.
Théo won again in Race 2 as he controlled proceedings from pole position. He was joined on the podium by Arthur in P3, as Alessandro took another P4 and Roman P8.
That result left Roman on pole for Race 3 on Sunday afternoon. As the rain intensified, the 15-year-old was unflustered as he impressively claimed his second outright win of the season.
The result ensured the Sauber Junior Team claimed all three wins on offer at the Nürburgring. Alessandro once again finished P4, adding more valuable points to his tally, while Arthur bolstered his prospects with P5. Théo completed the race in P11 after an unfortunate trip into the gravel dropped him down the order.
This weekend's results leaves the Sauber Junior Team's quartet of youngsters locking out the top-four positions in the ADAC F4 Drivers' Championship.
With two rounds remaining at Hockenheim (14-15 September) and Sachsenring (28-29 September), Théo holds P1 on 189 points, Arthur P2 on 136 points, Roman P3 on 129 points, and Alessandro P4 on 122 points.
The 'US Racing-CHRS' team also holds a commanding 68-point lead in the race for the coveted Teams' Championship title.
Antonin Charouz, Charouz Racing System owner, said: "It's been a dream weekend for our drivers. Winning every race at the Nürburgring is an impressive achievement and we can be equally happy to score so many points in tricky conditions. Our driver development programme is really showing its value. You only have to look at the drivers' points table to see that."
Gerhard Ungar, US Racing-CHRS team principal, said: "I'm very happy with the results at the Nürburgring. It was a great achievement for the team to win all three races, score another two podiums and to score some other good points. It gives me great pleasure to see all four drivers at the top of the championship with two events remaining."
Roman Staněk said: "The Nürburgring has been good from free practice to the Race 3, so I'm happy. I was struggling a bit in Race 2 on Sunday morning but we fixed that today. It's always difficult when you're leading in wet conditions but I stayed calm and did my best. It's fantastic to take another win."
Théo Pourchaire said: "It's been a very good weekend for me, with a pole position and two victories. It was really wet on Sunday and I had a lot of pressure in P1 during the second race. I made a little mistake in Race 3 which maybe cost me a podium, but at the end I've still scored a good number of points for my championship."
Alessandro Ghiretti said: "I think the pace was better than the results showed, but to finish fourth three times is still good for me. I got some more experience and some good points. I am now P4 in the championship after coming here in P8 and there's not a big gap to P2. That's good for me."
Arthur Leclerc said: "We were compromised in Race 1 by the grid penalty, so it wasn't easy, but in Race 2 the pace was there and we were able to take a podium, which was a good result. Race 3 was trickier in the wetter conditions but we could still get some points. Overall it was a reasonable weekend."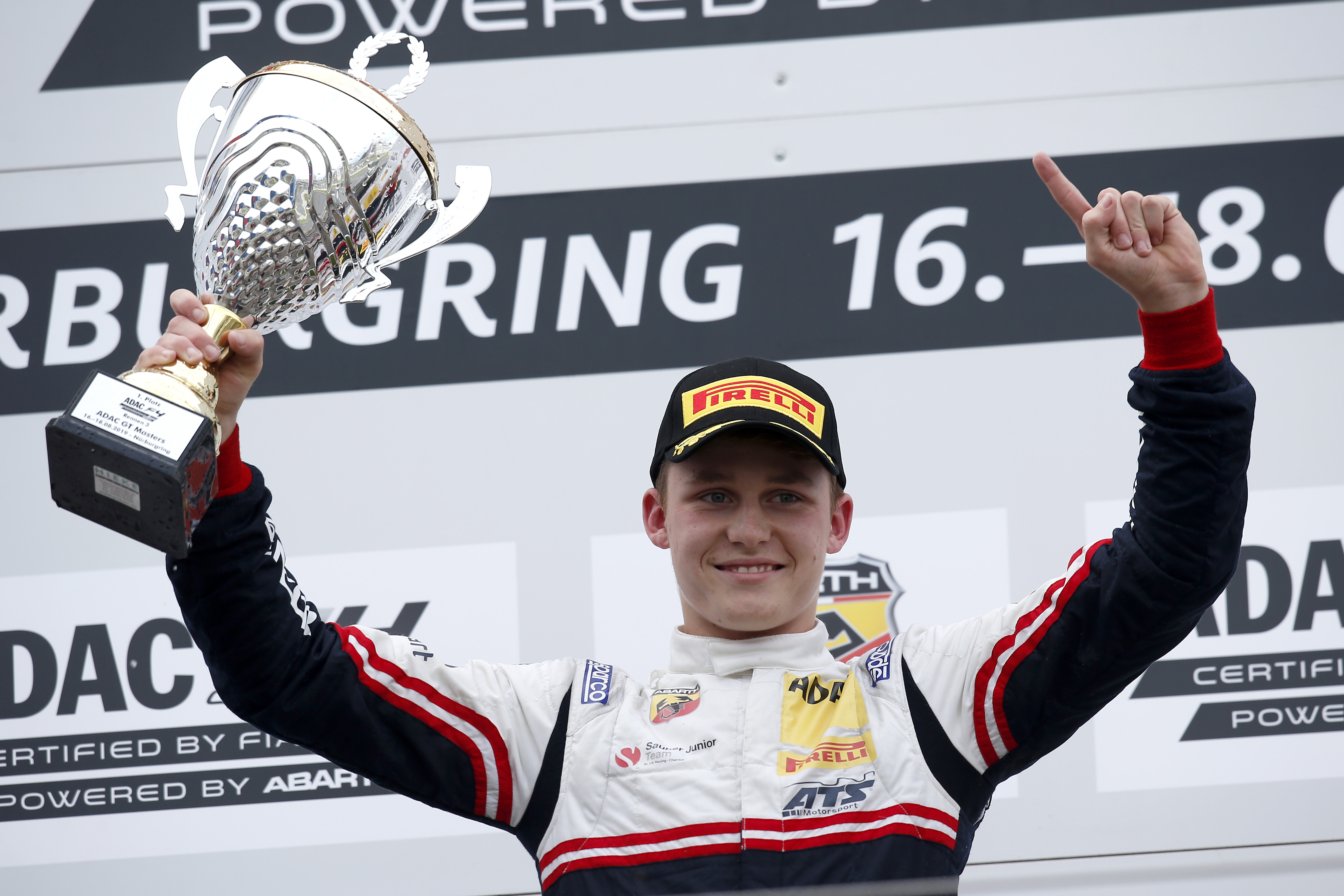 "It's fantastic to take another win"
---
Roman Stanek