Bumper F1 audience awaits Sauber Junior Team F4 drivers
---
24 July 2019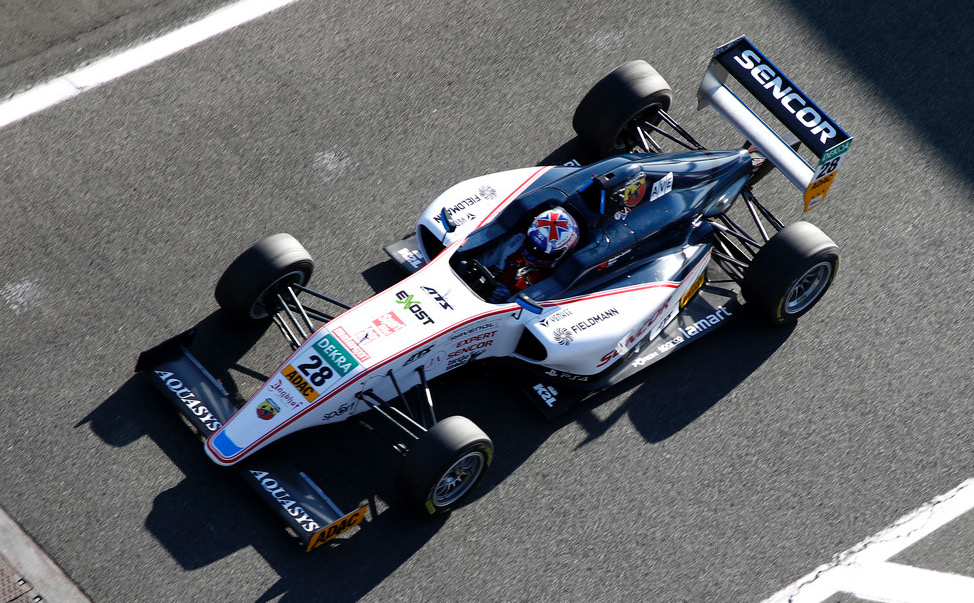 " There will be lots of people so it will be important to get a good result."
---
Alessandro Ghiretti
The Sauber Junior Team driver development programme will continues its debut ADAC Formula 4 campaign at Hockenheim this weekend (27-28 July), where its drivers will have the privilege of racing in front of a bumper Formula 1 audience at the German Grand Prix.
As a support category to F1, the third round of the 2019 F4 series gives drivers a high-profile platform on which they can showcase their racing skills. More than 160,000 spectators attended the German GP last season and the event is expected to attract a similar audience this weekend.
Sauber Motorsport, the organisation that runs the Alfa Romeo Racing entry in Formula 1, has partnered with Charouz Racing System to field a quartet of talented drivers in ADAC F4.
The Sauber Junior Team drivers are racing under the 'US Racing-CHRS' team name in 2019 which reflects Charouz Racing's collaboration with reigning ADAC F4 champions US Racing in the category.
The programme drivers will be looking to continue their excellent start to the season at the 4.57km Hockenheim circuit. After races at Oschersleben and Spielberg in Austria, they currently fill four of the top six places in the ADAC F4 Drivers' Championship standings.
Théo Pourchaire leads the way after picking up his first win and another podium in Austria, while early pacesetter and Czech karting graduate Roman Staněk also has a win to his name. Two podiums apiece for Arthur Leclerc and Alessandro Ghiretti means they are third and sixth in the points respectively.
All four drivers have accumulated valuable experience at Hockenheim in testing, and will return to the circuit on Friday for a single practice session. They will then tackle two qualifying sessions and the first race of the weekend at 17:00 (local time) on Saturday. Their second race will start at 10:25 on Sunday – just before the F1 Grand Prix.
Antonin Charouz, Charouz Racing System owner, said: "Our drivers have made a fantastic start to the season and having the chance to build on that in front of a huge F1 audience at Hockenheim is a great opportunity for them. We'll be working with them to ensure they stay focused so they can give the best possible account of themselves and the Sauber Junior Team programme this weekend."
Théo Pourchaire said: "We tested with the team for five days at Hockenheim and it's a very good track. This weekend will be very special because we're racing with F1. I know everybody will want to win during the F1 weekend, so I think there will be a lot of crashes a lot of contact. I'd prefer to get a lot of points over a victory and a retirement."
Arthur Leclerc said: "We worked on a lot of things when we tested at the track, but there is always a big difference between testing and racing. The first corner at Hockenheim is really difficult and it's also the fastest corner. For me, the last sector which has the stadium complex, is really good and it should be full of spectators."
Roman Staněk said: "I like the circuit, and it will definitely be exciting to have the best drivers in the world racing at the same meeting as us. My ambitions for this weekend will be the same as they are for every race – I like to keep my feet on the ground and just focus on my driving. I don't let myself get distracted."
Alessandro Ghiretti said: "Hockenheim's a really fun track and I like it because it's an F1 track. It's a big challenge because you have a lot of fast corners and you really need to push yourself. It's particularly exciting to be racing alongside F1. There will be lots of people so it will be important to get a good result."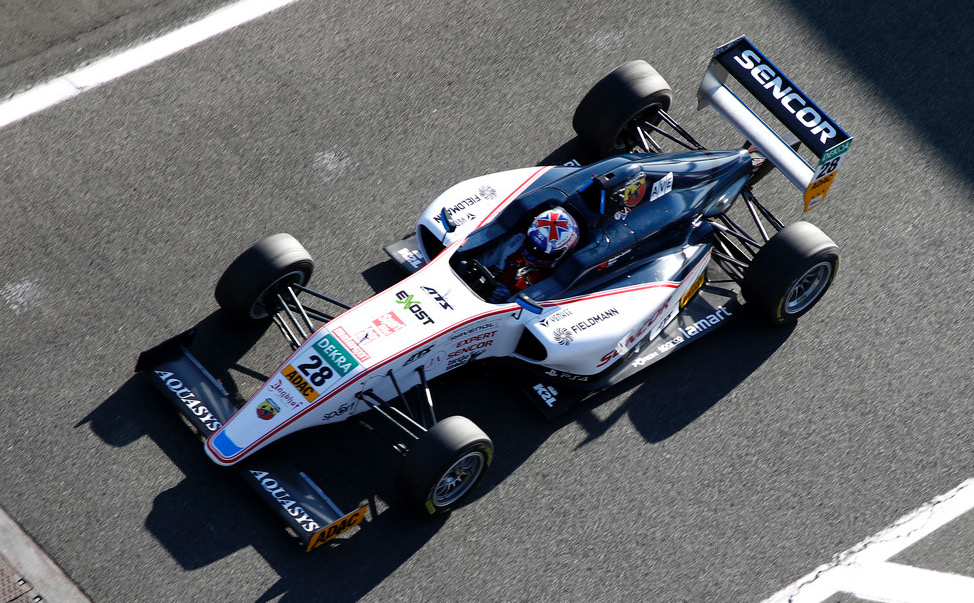 " There will be lots of people so it will be important to get a good result."
---
Alessandro Ghiretti