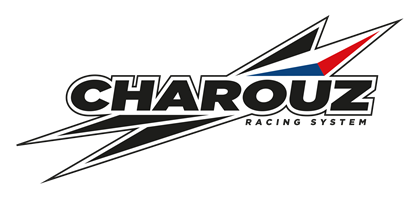 5 February 2020
CHAROUZ RACING SYSTEM REVEALS 2020 FIA FORMULA 3 DRIVER LINE-UP
Charouz Racing System is pleased to confirm David Schumacher, Igor Fraga and Niko Kari as its driver line-up for the 2020 FIA Formula 3 Championship.
The Czech-based team will return for a second season in the Formula 1 support category and is eager to add to the promising results it scored during a fiercely competitive 2019 season.
David, son of Formula 1 race winner Ralf, finished fourth in the 2019 Formula Regional European Championship after claiming four wins. The German, 18, tested with Charouz Racing System at the end of the F3 season, and joined the squad for the prestigious Macau Grand Prix, where he showed strong pace on the challenging street circuit.
Igor is a driver that is making a big impact after transitioning from eSports to single-seater racing. The Brazilian took part in the 2017 Formula 1 eSports Championship and won the inaugural FIA Gran Turismo Nations Cup, before being crowned champion of the McLaren Shadow Project. Last season, the 21-year-old claimed four wins as he finished third in the Formula Regional European Championship. In 2020, he is currently leading the New Zealand-based Toyota Racing Series.
Niko brings front-running F3 experience to the team having scored two podiums during the 2019 FIA championship season. The 20-year-old Finn also has a race-winning pedigree in the European Formula 3 Championship and the GP3 Series. He also participated in four FIA Formula 2 Championship races in 2018.
All three drivers will begin their 2020 on-track preparations when pre-season testing begins on 1 March at the Bahrain International Circuit.
The Middle East venue hosts the championship's opening round on 21-22 March when Niko will race car #23, Igor car #24, and David car #25.
Antonin Charouz, team owner, said: "We're delighted to announce such an exciting driver line-up for the new season, and we're thrilled to welcome three fantastic racers to the team. Igor and David are newcomers to this championship but showed excellent speed and maturity in a competitive series last year, while Niko is very experienced in Formula 3 and will no doubt be among the front-runners. We're excited to make a step in F3 after laying some solid foundations last season."
Bob Vavrik, team principal, said: "After our first year competing in Formula 3 we are highly motivated to achieve further success in 2020. We worked with Igor and David during last year's Valencia test and they were both exceptionally professional, while David showed great promise at Macau. We've tracked Niko's progress in Formula 3 and know he is an experienced addition to our family. I look forward to seeing what all three can achieve this season."
David Schumacher said: "I feel really happy and grateful to make the step up to FIA Formula 3 full-time with Charouz. I drove two events at the end of last year and that was good preparation for the season ahead. I got to learn more about the car, and that's valuable as we don't have many practice opportunities during race weekends. I think we can make a step forward this season and I will try and finish as high as possible."
Igor Fraga said: "I'm really looking forward to joining the Formula 3 field with Charouz. It is a competitive series and a very professional environment - running at the same events as F1 is kind of crazy to think about. I just can't wait to start my season. This year is about the process of learning. Of course, the goal is always to win a race, but I am not underestimating the challenge ahead either. I will give my best and push to achieve my goals."
Niko Kari said: "I'm really looking forward to this year. It will be a nice challenge to go and fight for podiums and why not for the championship as well? It's going to be an interesting journey with Charouz and I'm sure we can work well together. I want to improve myself as a racing driver and Charouz is a very professional team. I'm hoping this can be the start of a long-term relationship and that we can make a good season out of it."
The 2020 FIA Formula 3 Championship will consist of 9 rounds and 18 races, starting in Bahrain in March and concluding in Russia in September, with all events supporting Formula 1 and Formula 2.
ENDS
David Schumacher and his father Ralf visited the Charouz team's Prague headquarters this month.
2020 FIA Formula 3 Championship
20-22 March – Sakhir, Bahrain
1-3 May – Zandvoort, Netherlands
8-10 May – Barcelona, Spain
3-5 July – Spielberg, Austria
17-19 July – Silverstone, UK
31 July - 2 August – Hungaroring, Hungary
28-30 August – Spa-Francorchamps, Belgium
4-6 September – Monza, Italy
25-27 September – Sochi, Russia
18 December 2019
Delétraz and Piquet join Charouz Racing System Formula 2 driver line-up
Charouz Racing System is pleased to confirm Louis Delétraz and Pedro Piquet as the drivers that will lead its charge in the 2020 FIA Formula 2 Championship.
The Czech squad will be returning for its third consecutive season in F1's official feeder series and will be bidding to add to its haul of two race wins and 10 podiums when the new season kicks off in Bahrain on 20-22 March.
Its 2020 driver line-up is expected to be an exciting one as it blends Louis' proven F2 experience with Pedro's race-winning pedigree in the F3 category.
Louis, a three-time podium finisher in 2019, returns to the team that he drove for in 2018.
The 22-year-old got his preparations for the new season off to an impressive start earlier this month when he joined Charouz Racing System for the F2 post-season test in Abu Dhabi.
Not only was he the fastest driver during two of the three days of running, but he also emerged with the quickest overall lap time across all three days of hard testing.
Pedro, the son of three-time Formula One World Champion, Nelson Piquet, also shone in Abu Dhabi as he got to grips with the latest F2 car for the first time.
The 21-year-old Brazilian adapted quickly as he finished inside the top-ten times during three of the sessions and his best lap was good enough for P8 on the overall time sheets.
Antonin Charouz, team owner, said: "We're very happy to welcome Louis back to the team and to bring in Pedro who impressed us when we monitored his progress in F3 last season. As testing showed, I think we have a driver in Louis that is capable of winning races and we believe Pedro will learn quickly and give a good account of himself as he makes an important step in his career. We're excited about what the new season could have in store for us."
Bob Vavrik, team principal, said: "It's fantastic that we have been able to confirm our F2 drivers before Christmas and it was particularly useful to work with Louis and Pedro across all three days of testing in Abu Dhabi. That allowed us to focus hard on the job that lies ahead and to lay some very firm foundations on the track before pre-season testing starts next year. I hope we will realise the benefit of that when the competition starts for real."
Louis Delétraz said: "I'm looking forward to working with the guys at Charouz again – many of whom are the same as when I drove there in 2018. I know they have good experience like me so I'm confident we can put that together and do something good in 2020. I'm focused on fighting at the front and trying to win with Charouz. I will go there and do the maximum."
Pedro Piquet said: "After two years in GP3 and F3, the time is right to take the next step in my career and I think I'm ready for the challenge that F2 will bring. I think I had some good training in the last series and that will definitely help me. I'm happy to join Charouz because they had two strong years in F2 and they have a fast car. One of the other reasons I decided to go there is because I know the engineering part of the team very well and I knew I would work with good people."
The 2020 F2 season will consist of 12 rounds and 24 races, starting in Bahrain and ending in Abu Dhabi at the end of November.
ENDS
2020 FIA Formula 2 Championship
20-22 March - Sakhir, Bahrain
1-3 May - Zandvoort, Netherlands
8-10 May - Barcelona, Spain
21-23 May - Monte Carlo, Monaco
5-7 June - Baku, Azerbaijan
3-5 July - Spielberg, Austria
17-19 July - Silverstone, UK
31 July - 2 August - Hungaroring, Hungary
28-30 August - Spa-Francorchamps, Belgium
4-6 September - Monza, Italy
25-27 September - Sochi, Russia
27-29 November - Yas Marina, Abu Dhabi